Last updated on February 26th, 2023 at 12:20 am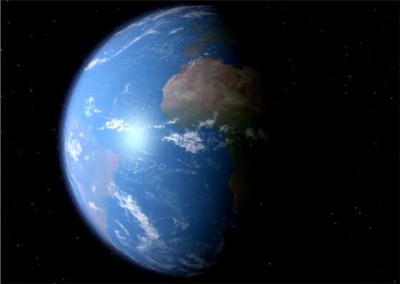 In all the places I have traveled all around the world, I had never witnessed directly what I did last Sunday night. It was a revelation.
I was at a concert with friends, reclining on a fleece blanket on the sloping lawn of the Saratoga Performing Arts Center in Saratoga Springs, New York.
We were about halfway up the hill, right in the center, with a terrific view of the giant video screens that projected the images of opening act Christina Perri and headliner Jason Mraz, the stars of the night.
As the twilight sky deepened into a navy night, we soaked up the music, singing along to lyrics we knew by heart, nibbling on chocolate, grateful for the chance to enjoy one of our favorite musicians on a perfect summer evening.
Down at the bottom of the hill, the covered stadium seating sloped further down to the center stage, where the backdrop screens projected electronic images of waves, flowers, and psychedelic swirling images.
Star Light, Star Bright
On such a clear night, the stars were shining bright as darkness fell. I leaned back on the blanket to scan the sky for the constellations I know best, and instantly spotted the Big Dipper, right above the top of the stadium seating, with the stars forming the dipper aligned directly above that elevated horizon line.
We sang along, marveling at how Jason Mraz sounded even better live than on his CDs, discussing his new look, his Johnny-Depp style goatee, ponytail, and fedora. If there's a better modern-day singer-songwriter out there, I'm not aware of it.
I sang my heart out to all the clever lyrics, sometimes clapping along to the beats, and enjoying the catchy choruses of songs that were still new to me. A few hours into the concert, I lay back to check out the stars again.
As the World Turns
I realize this probably shouldn't have come as a surprise to me, but the stars had shifted. The bottom of the dipper had disappeared behind the top of the stadium.
Throughout my world travels, I've enjoyed a skyful of bright stars in the deserts of Jordan when camping out with the nomadic Bedouins. I've marveled at the stars while staying at the foot of limestone cliffs in Vinales, Cuba, and on Hermosa Beach in western Costa Rica, on Hanalei Bay in Kauai, Hawaii, and on the remote beach accessible only by boat or the steep, cliffside 11-mile Na Pali Coast Trail.
I've watched the stars from another remote beach, accessed by boat only, in Venezuela, where I stayed in an artist's hand-constructed home just a few hundred feet from the waterline. I've checked out the constellations in the Big Sky Country of Montana.
In Spain, Italy, Turkey, Greece, England, Canada, and India, all over the north of Argentina, in the Adirondacks in northern New York, and in cities all around the United States. In all the places I've traveled, I've watched the stars.
Yet, amazingly enough, I had never actually witnessed the night sky shifting as the world turns. I'd never had a delineating line, like the top of that stadium wall, where I could watch the stars slipping lower in the night sky.
Listening to my favorite musician, while watching the world turn. It was a perfect summer night.
Lucky
We sang along to Jason Mraz's song Lucky: "As the world keeps spinning round, you hold me, right here, right now…"
It's amazing how easy it is to forget or take it for granted that as we walk through our daily lives, engaging in all the activities that fill our days, this "Spaceship Earth" keeps turning, that the globe we are in is in constant motion around the sun, even as the moon orbits us.
I mean, we all learned this in grade school, thanks to Copernicus, but it's one thing to know something intellectually and another to experience it viscerally.
We've all seen the sun "rise" and the sun "set," which of course is just the earth turning as well, and yet somehow that becomes a mundane experience for many. Yet isn't it amazing that even when we can't see it, in the blackest hours of the night, the sun is always shining brightly on the other side of the earth?
How is it that the simplest blessings are the ones we most often seem to take for granted, and how do the marvels of this world go unnoticed by so many of us, day by "routine" day?
Miracle After Miracle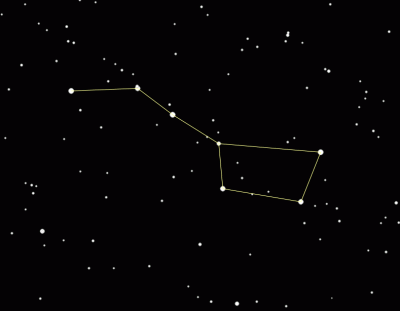 I forget often as well. So watching the sky turn, and the stars shift, reawakened me to the miracle of life again. The truth is that life is a miracle and we are all walking miracles.
According to Carl Sagan and others, we come from stardust, since the atoms in our bodies contain the same elements as the stars since life itself on earth wouldn't be possible without the light and heat of the sun.
We are more space than matter, 99.9999% empty space in fact. When we are infants, our bodies are nearly 80% water, decreasing with age to an average of 57%.
In other words, the oceans and the skies are basically within us. We contain the marvels of the world.
How Powerful We Are!
Knowing how amazing we are, why do we ever doubt that we can live our dreams?
If I could give one gift to everyone in the world, it would be the understanding that we're all miracles; that we are all perfect as we are, as individual and distinct and special as snowflakes, no two alike; and that we are all worthy and capable of living our dreams. It's so easy to forget this too because life can weigh us down. When we're struggling, it can be hard to remember how much we've already achieved and created in our lives, starting with learning to walk, talk and read as children.
That in and of itself is miraculous, although it's easy to forget that too as we watch children grow, bit by bit, day by day, evolving into the unique souls they are, ready to leave their imprint on the world.
We Are Stars
Last weekend, I was reminded in a simple yet beautiful way of how awesome this world is. I was reminded that we walk around every day on a spinning globe, warmed by the heat of a distant star that makes plants grow to nourish our bodies, full of empty space within.
We are so spacious and full of light. Knowing this it feels like living our dreams should just be a natural progression, an accepted part of the journey as we shine our light for others along the path. Yet for all of us, there are times when fears or doubts or what seem to be external challenges hold us back.
As we leave this weekend behind and step back into our "normal lives," I want to take the time to remind all of us, myself included, that anything is possible, that as the miracles we are, walking stars, we can truly achieve any dream we set our hearts and minds upon.
Of course, it takes vision to see the dream coming true and to believe in it, and it requires consistent action in the direction of our dreams. Yet I have always found that when I take action towards my dreams, the universe responds in kind, aligning me with circumstances and people that catapult me forward in ways I never could have imagined.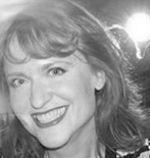 Lisa P. Graham is an inspirational writer, life coach, TED motivational speaker, and globe-trotter whose passion is to help others to find happiness and meaning in their daily lives. A political activist at heart, Lisa would like to empower more women to run for political office as a way to create positive change in the world. You can find her on her website or watch her TEDx speech on YouTube.
Note: Articles by Lisa may contain affiliate links and may be compensated if you make a purchase after clicking on an affiliate link.