Last updated on January 20th, 2020 at 04:47 pm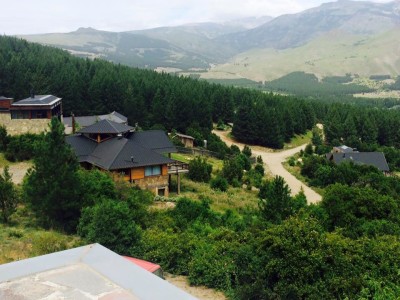 What always tops my big dream bucket list is being able to travel across the world and experience a culture I've never known before. Right now, I am lucky enough to be in Patagonia in Southern Argentina for three weeks, during this region's beautiful summer season.
My sister, her husband, and three children live here in a large stone house featuring a tower (we call it the castle!) perched high upon a hill. The views from their deck of the valley thousands of feet below and mountains all around is spectacular.
It's been sunny and in the 70s or 80s the whole time we have been here so far. I still have one week left in this mountain paradise.
I am counting my blessings!
A Glorious Part of South America!
My sister and the kids live in San Martin de Los Andes, which is near the Chilean border and in the Andes mountains. San Martin is a small resort city of about 32,000 people nestled into a valley in this mountainous region.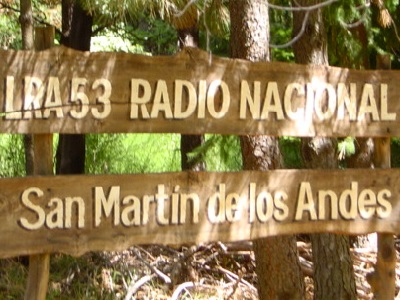 I am finding happiness right now exploring Patagonia! Southern Argentina is a mountain-lover, lake and river adventure-lover paradise. From the center of town, there are mountains everywhere you look. It's a vibrant little city, with a lot of bars, cafes, and restaurants.
This region is also famous for its lakes, and tomorrow we will do the region's "Route of the Seven Lakes" tour. We have already taken boat tours across lakes that border San Martin, as well as the Chimehuin River that is a short walk from the family's house where Carrie's husband Pablo often fishes for river trout.
Patagonia is known to be a resort paradise, and Argentinians flock here from the north this time of year. We are here in what locals consider the "high season" so the town has some crowds in the evenings, yet it's worth it to see the children here during their summer break and to get to enjoy the beautiful, warm weather.
Every day we have new little mini-adventures, going for a walk or a short or a long drive to explore the town or a lake or river, to watch the sunset over another beautiful body of water, to revel in the glorious beauty that is Patagonia.
The Southern Argentinian Culture 
Part of what I love about traveling to another country is getting to experience and explore more of the culture. South Americans, like Europeans, tend to be more relaxed about work than American "workaholics," and tend to focus more on time spent with friends and family.
Here, like in many European countries, the shops tend to close down around noon for a few hours, and then reopen again in the late afternoon. Eating dinner at 8:00 p.m. is considered early, and some restaurants don't even open much before 8:00.
I'm okay with snacking and eating late, yet it's a lifestyle choice that is challenging for my Dad when he comes along. My sister's family does their best to accommodate his desire to eat and sleep earlier.
The nieces and nephew, who are seven, five and one-years-old, are used to eating late and going to sleep late. It's just a different way of living.
Southern Argentina Slower Pace of Life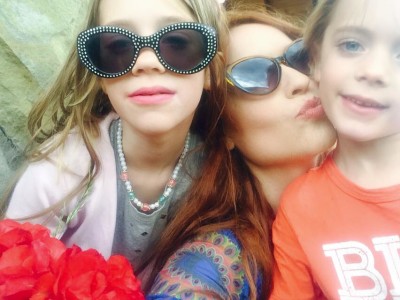 The town of San Martin de Los Andes feels like stepping back in time to the 1950s. There are a few "supermarkets," around the Centro Civico like the La Anónima, Entre Sabores, and the Circus Market, yet they are significantly smaller than the independent grocery stores in the United States. And often when you go shopping at one like we did yesterday morning, there is nothing stocked in the produce section.
Can you imagine a supermarket having NO produce?
Grocery shopping often involves stopping at four or more shops. If you eat meat, which I don't, but my family does, there is the Carniceria MA Y PA butcher shop, or for chicken the Pollos Nehuén. There is a dairy shop to buy cheese, yogurt, butter.
There is the Frutería y Verdulería La Gran Chacra where you can purchase fruit and some vegetables. There are bakeries like the Panadería El Alba, the Suyay Panadería, and the La Nueva Piamontesa to buy bread or baked goods. You buy ice cream in an ice cream shop like the Pragelato Ice Cream Shop.
Every shop has its specialty.
This way of shopping may seem charming, yet in practical terms, it means that a "simple" shopping trip to get groceries for dinner for a large group can take hours going from one shop to another to get everything you need.
My sister says that the Argentinian lifestyle lacks in efficiency. For example, she had to go to six different places to get what her husband needed to repair their deck chairs. Sometimes one shop will not have what you need, and you have to keep trying. Shopping here can be a real exercise in patience.
Fortunately, I am a solo traveler, and I am only visiting this area of Patagonia for a few weeks to enjoy time with my family, unlike my sister who must plan her family meals in advance and then accommodate my parents when they visit. I know that I will certainly appreciate the conveniences of life in the United States more when I return.
Soaking in the Beauty that is Southern Argentina
Because of my political work, I am fortunate to have a schedule that allows me to take time off to accommodate my world travel dreams. I am still working from my sister's home a few days a week, but much of the time I can enjoy the various adventures with the family. There's the Castillito Van Dorsser to explore; the Cerro Chapelco gondola rides to the top of the mountain and hiking to the Cascada Nivinco (waterfalls).
I plan to enjoy every single moment and respect the beauty of this majestic country.
I realize that not everyone will ever have the privilege of taking a trip like this, halfway around the world. It took 24 hours to get to Buenos Aires from New York, including a 10-hour layover in Rio de Janeiro, and then another 2.5-hour flight to get here to Southern Argentina.
I wish for all travel dreamers the opportunity to be able to visit far-away lands to experience what it is like to be immersed in an uncommon culture with a different language, and to be able to appreciate the beauty of uniqueness of unspoiled locations. I am humbled each time I travel to a new country.
May this be the year your big travel dream comes true.
Lisa Powell Graham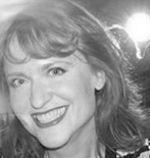 Lisa P. Graham is an inspirational writer, life coach, TED motivational speaker, and globe-trotter whose passion is to help others to find happiness and meaning in their daily lives. A political activist at heart, Lisa would like to empower more women to run for political office as a way to create positive change in the world. You can find her on her website or watch her TEDx speech on YouTube.
Note: Articles by Lisa may contain affiliate links and may be compensated if you make a purchase after clicking on an affiliate link.