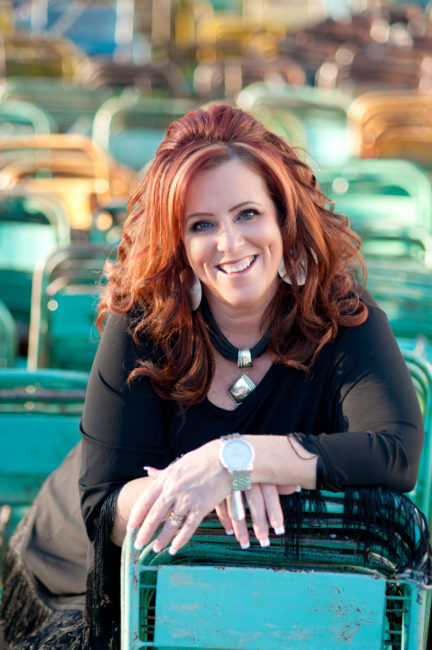 What do you do when a prospective client doesn't have the money in the business budget to pay your normal speaking fee?
We've all been here.
Any paid public speaker who tells you they never lower their fee, either has so much business that they can afford to take only the ones who pay full price. These people are major celebrities, or they don't want to work that much, or they're lying.
Negotiation is as much a part of the professional speaking business as it is any other type of business. Every speaker I know has worked at many different price points.
Sales conversations can be grueling. I hated them for years. When it came time to talk money, my mouth would go dry, I would start to stammer, and I was willing to take whatever I could get. I cringe when I think back, but I don't beat myself up too much. I was new. I was learning the business of being a paid public speaker. I was learning my market. And I was learning how to sell.
Lack of knowledge is merely that: a lack of knowledge. The more you practice selling, the better you get, and the easier it becomes. Today, I LOVE it when I get a potential client. Selling is fun now that I know what I'm doing.
Which brings me back to the original question: How can paid speakers lower their speaking fee and still save face?
The one thing I don't want to do is tell potential clients that my speaking fee is $5,000.00, but in their case I'd take $2,000.00. If I did this, I'd appear unprofessional and this might lead the client to believe I was trying to rip them off.
Here is how I prefer to handle the speaking fee conversation:
• In the initial part of the conversation, where they are telling me about who they are and what they need, and we discuss what working together could look like, I am quickly assessing whether this is a speaking job I can do, whether it's a job I want, how much more business could I get from it, how much product could I sell, where is it and how far do I have to travel, how much prep work is involved, and how hard is this group of people for me, etc. There are a lot of factors that help me determine what that job is worth to me. I don't operate by a simple "Here's my speaking fee, take it or leave it." Every situation is unique.
• In many cases, based on prior experience, I already know how much money they are probably going to have. I wait for them to tell me, but I still have a good idea when someone is going to ask me to lower my speaker fee.
• I determine in this initial data gathering stage, how much I want this paid speaking job, what it's worth to me, and how much I would be willing to do it for if they don't have the budget for my fee. If I'm not sure, I can always take my time deciding, since I have the option of ending the call and sending a proposal later. This gives me time to think.
Here is how I word it to my customer:
• "I think I have everything I need to put together a proposal for you. Please give me until end of the day to send it over and then we can discuss."
• Sometimes I will say, "My proposal has three different packages in it, based on different needs. The packages run from X to X. How does your budget align with that?" Just to make sure we're on the same page. If their budget is WAY lower, then I know to either adjust my numbers or go ahead and jump right to it and decide whether I can work for that or not.
If I am being offered less than my normal speaking fee, here is what I say IF I want the job:
• "I understand that you are working from a smaller budget. Many of my clients are in the same position, and I try to work with them as best I can. Tell me what you do have, and we'll talk about ways that we can make up the difference and find something that makes us both happy."
They tell me what's budgeted. If it's too low, I turn the speaking request down nicely and recommend a speaker who is more in line with their budget. If I'm willing to go for that, I look for other things that have value for me. I will say this:
"Okay. If I were going to speak for the [X] fee you are offering, here are some things that would help me justify lowering my speaking fee:"
• Do you have any other open slots for speakers? If you do, you can have me do one of those slots, and pay me what you would have paid a different speaker, or even a little less, saving you money on booking two speakers.

• Can I add value to what I'm doing? What if I offer a webinar before or after the conference? What if I do an extra session? What if I give a free gift to all attendees? What if I write an article for your industry newsletter? Are there other services I can provide that you can pay for with separate budgets?

• Do you have a budget for attendee gifts? If so, why not give them a copy of my book? If you purchase one for everybody in the audience, you can pay for that out of a different budget.

• Are you connected to other associations like yours? Would you agree to send a testimonial to all the other chapters, telling them how I did?

• Can you give me exposure on any prominent websites that get a lot of traffic, with a link to my website?

• Can I sell books, and you provide a table right outside the room where I speak, with someone to handle book sales for me?

• Can you find a sponsor who would be willing to pay my fee in return for getting ad space in my handout or free-gift?

• Can you find someone else in the area who is willing to book me while I'm in town?

• Do you hold other events where you book speakers and guarantee me a slot there too?

• Will you videotape my speech with two cameras, and give me a copy of it?
Remember that in this preliminary sales call I have already determined that I want the paid speaking job and am willing to go for what they offer; I'm just saving face and making sure I'm not just lowering my speaking fee, but giving the client a way to trade the difference and provide something of value to me in return.
How do you like to negotiate your paid speaking fee? Share in the comments below!
Kelly Swanson

Kelly Swanson is an award-winning storyteller, motivational speaker, published author and TV personality who is passionate about helping women harness the power of their stories to connect, influence, and get the results they dream of accomplishing. Laughing the whole way, Kelly teaches women how to master the art of connection through the power of strategic storytelling. You can find her on The Fashion Hero show airing Fall of 2017 on Amazon Prime.