Last updated on August 11th, 2013 at 06:15 pm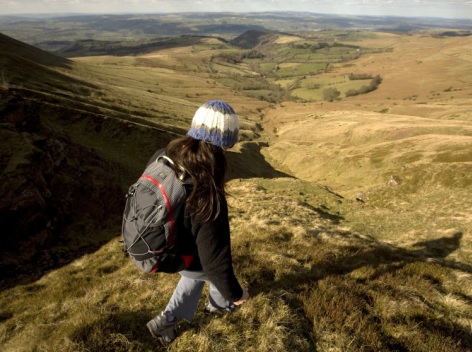 Do you dream of travel writing jobs and getting paid to travel?
I understand that the idea of free trips, world-wide travel and seeing your name under a byline sound amazing, but travel writing jobs are hard work. It's a hugely competitive field, and as with many writing jobs, you won't earn very much in the beginning. You have to be willing to work when you feel like laying in the sun, submit your article on deadline — even if the power is out, and endure situations where many travelers would just give up and leave.  Travel writing can take the all the joy out of travelling.
So be careful when you think that travel writing is the dream life for you. What is it they say about turning your hobby into your job … ?…
But I do love it.
Here are 8 travel writing jobs and how to apply for them –
1. Become an author at Lonely Planet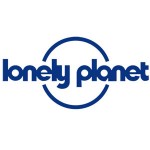 Each month the Lonely Plant receives many applications from people who want to be guidebook authors for Lonely Planet. They read them all, then invite those with promise to submit a writing sample. Please note that they set the bar high. Last year out of over 500 applications they recruited eight new authors.
They have more than 200 skilled and experienced freelance authors working on guidebooks from Sydney to Senegal and currently their needs are met. If you're interested in being an author for LP, visit their site each month for the latest updates, and if they're recruiting for someone with your expertise, please drop them a line.
Read more: http://www.lonelyplanet.com/jobs/work-at-lonely-planet-authors/#ixzz2bhCWBlCc
2. Become a freelance travel writer for the Los Angeles Times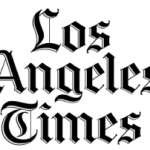 The LAT Travel section is looking for bold, original travel features that tell a great story and are strong character-driven or first-person narratives–the more experiential the better. Stories should be sophisticated, compelling, complete and written with flair. They should evoke a strong sense of place (sounds, colors, smells, tastes), time (when did you go?), expertise and personal perspective, and they should be written with a very precise story angle in mind. They are not looking for everything you need to know about Shanghai; they are looking for the city from the vantage of its architecture or its fine arts.
Find a salient angle in your story, be selective with your descriptions and historical facts and spin a tale that tells them your unique experience. They want stories that will make readers get out of their chairs and go — or at least enjoy the ride from their armchairs. They are also looking for destination stories that reflect travel trends, stories that put the newspaper out ahead of the curve. Destinations will vary according to their needs, but stories should have a compelling reason to be told, an "of the moment" quality that make them relevant rather just an "I went to Italy and did this, then I did this." If you're interested in being a freelance travel writer for LAT, visit their Guidelines for Freelance Writers page for the latest updates and submission guidelines.
Read more: http://www.latimes.com/la-trw-guidelines,0,2625687.htmlstory
3. Be a freelance magazine travel writer for Sunset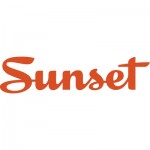 Sunset magazine is largely staff written; its largest freelance need is in travel, and more for shorter items and one- or two- page stories than features. They look for "take-action" travel ideas within their coverage area that will appeal to a large, general interest audience (70% women) that is time-challenged, appreciates value, and is more likely to live in the suburbs than San Francisco, Seattle, or Los Angeles. (In other words, they're not a city magazine.)
They don't do a lot of vertical subject stories that only appeal to a narrow audience; they like destinations that offer multiple experiences. Sunset readers are active, but more into "soft" adventures. If you're interested in being a freelance travel writer for Sunset Magazine, visit their Suggestions for Freelance Travel Writers page for the latest updates and submission guidelines.
Read more: http://www.sunset.com/general/travel-writers-00400000035100/
4. Write for Sierra Magazine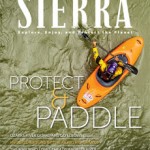 Sierra is looking for strong, well-researched, literate nonfiction storytelling about significant environmental and conservation issues, adventure travel, nature, self-propelled sports, and trends in green living. Writers should look for ways to cast new light on well-established issues. They look for stories of national or international significance; local issues, while sometimes useful as examples of broader trends, are seldom of interest in themselves.
They are always looking for adventure-travel pieces that weave events, discoveries, and environmental insights into the narrative. They are more interested in showcasing environmental solutions than adding to the list of environmental problems. They publish dramatic investigative stories that have the potential to reach a broad audience.
Nonfiction essays on the natural world are welcome too. Features often focus on aspects of the Sierra Club's work, but few subjects are taboo. If you're interested in writing for Sierra, visit their Editorial Guidelines page for the latest updates and submission guidelines.
Read more: http://www.sierraclub.org/sierra/guidelines/writers.aspx
5. Join the BootsnAll Travel Network
The BootsnAll Travel Network is a community of online travel guides and resources that connect and inspire independent travelers – reaching over 3.6 million travelers per month. Before you pitch any ideas, take a look at their Indie Travel Manifesto and their Editorial Calendar to see if your story seems like a good fit. If the story you had in mind doesn't reflect at least one (and preferably more) tenets of the Manifesto, then BootsnAll isn't the right forum for your travel writing.
When the BootsnAll Travel Network partners with writers, it's with the intention of building a relationship with that writer. They have several different writing opportunities for those who have a passion for indie travel. If you're interested in writing for BootsnAll, visit their Current Writing Opportunities page for the latest updates and submission guidelines.
Read more: http://www.bootsnall.com/writers
6. Write for Frommer's Travel Guides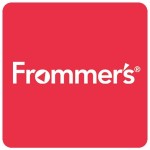 Frommer's Travel Guides offers exciting career opportunities in a variety of disciplines. Visit wiley.com, the site of their parent company, John Wiley & Sons, Inc., to browse through all current job openings at Frommer's and throughout the Wiley organization. Keep in mind that Frommer's try to find writers who live in places they write about (they rarely send writers far from home) or who have a deep, long-term familiarity with a city or region.
When you propose writing about a destination, please let Frommer's know why you consider yourself an expert. If you would like to write for Frommer's, submit your resume, clippings and cover letter to: Attn: Resumes | Frommer's Travel Guides | John Wiley & Sons, Inc. | 111 River Street, 5th Floor | Hoboken, NJ 07030.
Read more: http://www.frommers.com/about/about_jobs.html
7. Write for Travel World International Magazine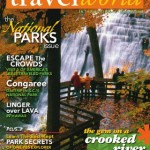 Travel World International Magazine (TWI) is published by the North American Travel Journalists Association (NATJA). The magazine is written mainly by members of NATJA. Please submit pitches only if you are a current NATJA member in good standing. Articles must be original—reprints are not accepted. There occasionally will be special guest-written articles,but these are not open for solicitation. A call for queries goes out to the NATJA membership roughly 75 days prior to an issue's publication date.
Members have up to two weeks to submit queries for consideration to fill feature and column openings. If you're interested in writing for Travel World International Magazine, visit the the North American Travel Journalists Association website to join NATJA and the Travel World Editorial Guidelines pdf page for the latest updates and submission guidelines.
Read more: http://www.travelworldmagazine.com/sites/default/files/resources/files/TWIEditorialGuidelines2011.pdf
8. Write guidebooks for Go Girl Guides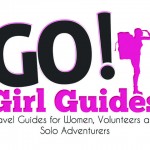 Do you have experience in travel writing or writing guidebooks?
Go Girl Guides are always looking for seasoned travelers and writers to write for them. After they (collectively) decide on a country, you can begin researching for the book from home, amassing a huge collection of data before you hit the road. After that, Go Girl Guides take care of the rest.
You travel, volunteer, find cool things, blog and write about them, and they pay to keep you going. To apply, please email your resume and links to your work to Kelly at gogirlguides.com and visit their Get Involved page.
Read more: http://gogirlguides.com/get-involved/#sthash.QtOYI8nz.dpuf
What kind of travel writing dream job would you like to know. Leave me a comment and let me know and if you are a travel-related website looking for writers, leave your informaiton in the comments!
Happy travel writing,
Natasha
Natasha von Geldern is a travel writer, editor, and blogger who is passionate about making the pages of the atlas real by traveling the world. She is a contributor to Travel Wire Asia, Wild Junket Magazine, Yahoo! Total Travel, and Travelbite. You can find her on her travel website and blog, WorldWanderingKiwi.
Note: Articles by Natasha may contain affiliate links and may be compensated if you make a purchase after clicking on an affiliate link.