Last updated on November 14th, 2019 at 09:58 pm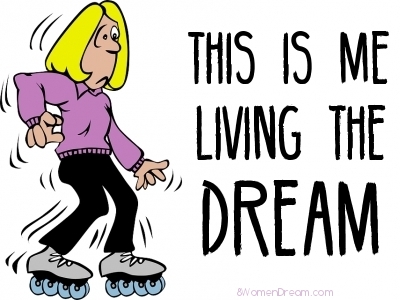 Have you ever experienced times where everything goes wrong while you are working on your big dream?
I've been busy trying to finish my first book for the publisher and as I work through the edits, I'm finding the term "busy" to be a laughable understatement. When you are moving close to making a dream come true, life comes at you from all sides and your emotions roll all over the place.
One of the things that happened is that I wrote an entire prelude and I didn't save it. I lost everything I wrote.  This was right when I was ready to be done for the week.
POOF. Gone!
Sometimes you just have to stop and laugh, right? I decided to look for funny quotes about making your dreams come true so that I could make myself laugh a little or maybe laugh a lot.
Laughter reminds me to let my dream problems go because there's always tomorrow. It's important to pick yourself up, dust yourself off and carry on with your dream.
8 Funny Quotes to Make You Laugh at Your Dream
1. Some people see things that are and ask, Why? Some people dream of things that never were and ask, Why not? Some people have to go to work and don't have time for all that. – George Carlin
2. Do it under the influence yourself! That's what we're shooting for! Get drunk and make your dreams come true. – Aziz Ansari
3. Guess what, Martin Luther King? I had a f–king dream, too. – Sarah Silverman
4. It's not all about love. That's half of it. The other half is about that moment you have with yourself when you're looking in the mirror, and you just go, 'Oh man. I'm going to compromise my dreams, get fat, sick, old and die someday. I kind of want to have someone around for that.' – Marc Maron
5. I dream of moving to India, or Pakistan, and becoming a cab driver. – Zach Galifianakis
6. You would play house, you would fake vacuum. Fake vacuum with your friends, that was awesome. It's great because when I see my wife vacuum now I'm like, 'She is living her childhood dream.' – Nate Bargatze
7. I am a dreamer. Seriously, I'm living on another planet. – Eva Green
8. There are people who put their dreams in a little box and say, "Yes, I've got dreams, of course, I've got dreams." Then they put the box away and bring it out once in a while to look in it, and yep, they're still there. – Erma Bombeck
Karen Fisher-Alaniz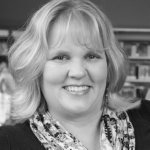 Karen Alaniz is a writer, published author, and a home renovation expert now that she's remodeled an old farmhouse by herself. She strives to help women who are scared it may be too late to start over after a certain age and she encourages empty-nest women to invent a new, prosperous and full life–just like she has done. You can read more about Karen on her Amazon Author page.
Note: Articles by Karen may contain affiliate links and may be compensated if you make a purchase after clicking on an affiliate link.