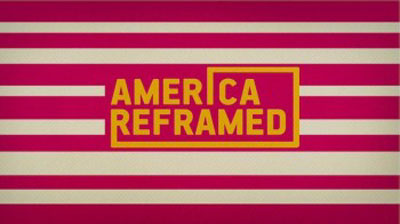 It's Women's History Month and this month on America ReFramed, 5 independent documentaries, all by women, delve into politics, moving beyond tragedy, what it means to be a woman today and the art of male Hula dancers.
The 5 Documentaries by Women are:
1. Passionate Politics (Encore Presentation: Airs March 3)
A story that follows the life and work of human rights activist Charlotte Bunch. Passionate Politics brings Charlotte's story to life, from an idealistic young civil rights organizer to lesbian activist and an internationally recognized campaign leader to put women's rights on the global human rights agenda. (Filmmakers Kelly Anderson and Tami Gold)
2. Beyond Belief (Encore Presentation: Airs March 10)
A courageous journey of two mothers widowed by the terrorist attacks of September 11th. Following the tragedy, the two discover a powerful bond with each other that spans halfway around the world. Beyond Belief shows you their journey and a profound way to move beyond tragedy. (Filmmaker Beth Murphy)
3. Flying: Confessions of A Free Woman Part 1 (Premiere: Airs March 17)
Follow Jennifer Fox's personal journey around the globe to discover what it means to be a woman today. While juggling her career and multi-partner love life, Jennifer Fox finds herself in a crisis over who she is as a woman. Flying: Confessions of A Free Woman initiates groundbreaking dialogue among women all around the world illuminating universal concerns across race, class and nationality. (Filmmaker Jennifer Fox)
4. Flying: Confessions Part 2 (Premiere: Airs March 24)
Continue Jennifer Fox's journey to find out what it means to be a woman in today's world. Part 2 continues dialogue among women from the United States, to India, Pakistan and beyond in an attempt to find out how diverse women define their lives when there is no map. (Filmmaker Jennifer Fox)
5. NA KAMALEI: Men of Hula (Premiere: Airs March 31)
Explore the revival of men who dance the hula by following legendary master hula teacher, Robert Cazimero and the only all male hula school in Hawaii as they face-off at the world's largest hula competition. As they celebrate the 30th anniversary of their school, Robert and his men are out to prove that the renaissance of men dancing the hula is not over. (Filmmaker Lisette Marie Flanary)
The Series
The 52-week series, America ReFramed, tells the stories of a transforming American culture in all its broad diversity. With independent films, 60 to 90 minutes in length as well as in-depth interviews and commentary from host Natasha Del Toro, the series takes an unfiltered look at challenging national issues and fascinating lives with personal storytelling.
America ReFramed showcases films that offer viewers a "snapshot" of America — the guts, the glory, the grit of a new and changing reality.
From contemporary life on Native American reservations to stories of recovery on the Gulf, from hardships and renewal in small towns to stories of tough city streets across the country, these independent and personal films document the times in which we live.
The series is produced by American Documentary, Inc., and broadcast by public television's WORLD Channel.
Tune in to public television's WORLD Channel on Sundays at 8 pm ET/9 pm PT.
Natasha Del Toro , an independent documentary producer and journalist, will bring these films to viewers each week, leveraging her journalistic background with filmmaker interviews and bringing her interpretations to the films with independent commentary. Del Toro has produced videos for public television's WORLDchannel.org, The Daily, TIME.com, and PBS' FRONTLINE World, covering a range of topics, including the environment, immigration and politics.
She has been honored at the New York Press Club for her achievements.
Born to Puerto Rican parents and raised in North Carolina, she feels she's a healthy mix of Hispanic and Southern, which proves to be beneficial when reporting on different backgrounds and covering the growing population of Hispanics in the United States. She brings an urban, young and energetic voice to the series, weaving the diverse stories together with her journalistic approach.
Lisa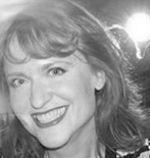 Lisa P. Graham is an inspirational writer, life coach, TED motivational speaker, and globe-trotter whose passion is to help others to find happiness and meaning in their daily lives. A political activist at heart, Lisa would like to empower more women to run for political office as a way to create positive change in the world. You can find her on her website or watch her TEDx speech on YouTube.
Note: Articles by Lisa may contain affiliate links and may be compensated if you make a purchase after clicking on an affiliate link.