Last updated on February 27th, 2013 at 05:35 pm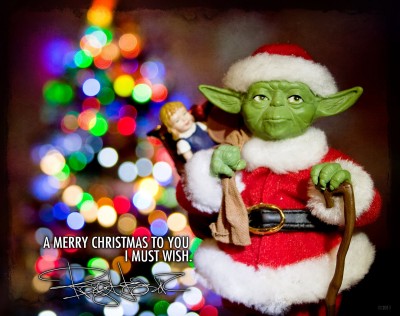 This Christmas, I have one wish for you:
May you live all your dreams.
I have always loved this Howard Thurman quote:
"Don't ask what the world needs. Ask what makes you come alive, and go do it. Because what the world needs is people who have come alive."
Next year and beyond, what I wish for you is that you may find what makes you come alive, and go do that thing.
The World Needs You!
The world needs more people who are joyfully living their dreams.
It's so easy to fall into the trap of trying to please others, whether those "others" are our parents, partners, friends, colleagues or even just a nameless "society" in general. Sometimes, we are so busy doing what we think we "should" be doing that we totally forget, or neglect, to follow our soul's true calling.
Now, how will you know your soul's true calling when you see it?
You won't see it; you will FEEL it. You will know it in your bones.
You will feel your heart fluttering. You will get butterflies. You might be nervous, but in the best way, full of excitement.
And you may even sometimes be terrified! Living our dreams can sometimes be downright scary.
But if we don't live our dreams, who will?!
The Seeds of Your Dreams
I believe that the seeds of our dreams are planted in our hearts because we are truly the people meant to fulfill them. Your dreams are a match to your heart's desires and wishes, and usually they are a match to skills and gifts we have, or wish to cultivate.
Part of what I love about being on the path of living my dreams is who it helps me to become. In order to fulfill my lifelong dream of publishing a best-selling book, I have had to learn: how to write an entire book-length manuscript of 90,000 words (a little longer than your typical blog post!); how to edit it; how to "build my platform" as a writer and to grow my fan base; and will find an agent next.
I have mentors who are helping me in the process, and I learned so much at the recent Enlightened Bestsellers weekend. I feel so fortunate to truly be on my way to achieving this dream.
I am learning new skills and growing exponentially in the process. Now, I won't lie and pretend that it hasn't felt daunting at times. It has, absolutely.
Yet with the help of my mentors, friends and 8womendream team, I am making it through, and I know that next year will be the year I finally land that book contract.
Can't wait to make this lifelong dream come true, finally.
Blowing You Christmas Kisses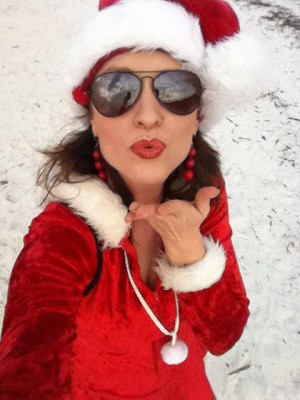 I am spending this Christmas holiday with my parents and brothers in Fort Myers, Florida on the Southern Gulf Coast.
It's 75 degrees and sunny on Christmas day, and I am not complaining.
Amazingly, I got my wish for a "White Christmas" without even having to endure any cold, because I have been spending time on the sandy, white beaches.
Blowing you kisses from Lovers' Key beach in Fort Myers and may all of your wishes and dreams come true.
Merry Christmas, happiest of holidays, and a very Happy New Year to everyone.
With love,
Lisa
p.s. keep us posted on your progress on YOUR big dreams!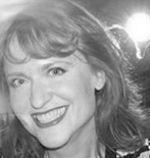 Lisa P. Graham is an inspirational writer, life coach, TED motivational speaker, and globe-trotter whose passion is to help others to find happiness and meaning in their daily lives. A political activist at heart, Lisa would like to empower more women to run for political office as a way to create positive change in the world. You can find her on her website or watch her TEDx speech on YouTube.
Note: Articles by Lisa may contain affiliate links and may be compensated if you make a purchase after clicking on an affiliate link.