Last updated on February 27th, 2013 at 05:32 pm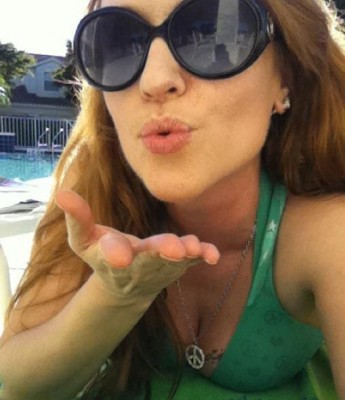 Sometimes a dream we've been working towards for a long time finally seems to be clicking into place.
When the moment arrives to live the dream at a higher level, it's time to step fully into your power, just by being the star you already are.
Every single one of us is a star, and that's the beauty of this world.
We are all made from the same stuff as star-dust, according to Carl Sagan.
We are more space than matter. We forget that we essentially are "luminous spaciousness" inside, as one of my yoga teachers used to say.
Being the Star! 
You hear stories like this from so many successful people.
Kate Winslet, at age eight, practicing giving her Oscars' winning speech to a shampoo bottle. Jim Carrey "writing himself" a $10,000,000 check from the universe, while he was still broke and living out of a van.
To create it and achieve it, you have to see it and believe it – internally, first. Seeing the vision first is how anyone creates anything new in the world.
This is true of catapulting ourselves to the highest levels of career success, as well as creating a lifestyle we love. Seeing it in our mind's eye first allows us to feel the feelings that will accompany accomplishing this vision.
And our feeling about our vision, our excitement around it, becomes the passion that propels us forward through the difficult times. Because every path to a dream will of course contain some obstacles.
Obstacles Are No Match For You
Of course, when you are 100% focused on achieving your dream, you know that obstacles are no match for you! A strong vision and a dream, coupled with regular action on that dream, and the support of a dream team like the one we are blessed with here at 8womendream, virtually guarantees success.
I love Henry Ford's quote: "Whether you believe you can or can't, you're right."
You decide whether you are fully committed to your dream. You decide what you are willing to sacrifice while in pursuit of a dream.
Because stepping into a "bigger" life often requires that we shed part of our old identity. That we just become the next greatest, grandest version of ourselves.
We tap into our own "Star Power."
This Is My Hour
I am packing my suitcase and making the final preparations to head to California to live a dream this weekend!
As part of the Enlightened Bestsellers Mastermind weekend, I will be mentored by four people who are out there in the world doing what I want to do, at the level that I want to do it.
I have followed Janet Bray Attwood and Chris Attwood, authors of The Passion Test, for years. I have been a fan of Marci Shimoff, who wrote Happy for No Reason and Love for No Reason.
All three are New York Times bestselling authors who also tour the world, giving inspirational speeches.
And I will also be guided by an Internet marketing guru and another world-touring speaker, Geoff Affleck.
It's Time To Shine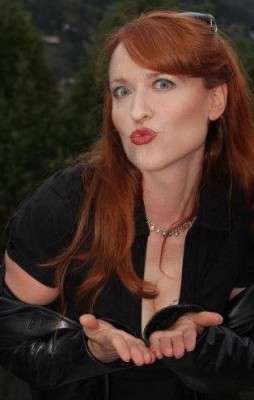 During this three-day long event, we'll be coached, guided on how to get our books out there in the world, and on how to catapult our speaking careers to the next level.
Each of the twelve participants will be asked to deliver a three-minute talk about who we are, what our business model is, and what our book is about. We will discuss what our core message is, and how we differentiate ourselves from others in the field.
We will give a "snapshot" of who we are and why we do what we do. I think what is most important is speaking from the heart, and authentically sharing what moves us to do the work.
What is our calling, at a soul-level?
I've been working on my remarks, and also am just preparing myself to be my best, feel my best, and shine my light in the moment. That's what really will matter most.
There are times in our lives when it's just our moment to shine. I will be doing all that I can over these next few days to finish any preparations for the event, and even more importantly, just exercising, meditating, eating healthy and doing the things that make me feel good.
When I feel my best, I shine my brightest
Let's Do This Thing 
I'm ready to "take the stage" at this event. I'm ready to be coached on next steps in my career.
I'm ready to launch my book in the world.
I'm ready for this!
It's been a long time coming. I'm so thankful for every step along the way that led me here.
I am going to channel the fearless, joyful spirit of my four-year-old niece at this weekend, I think. We were together over the Thanksgiving holiday, and she is at a place in her life where she believes completely in all that she is and can be.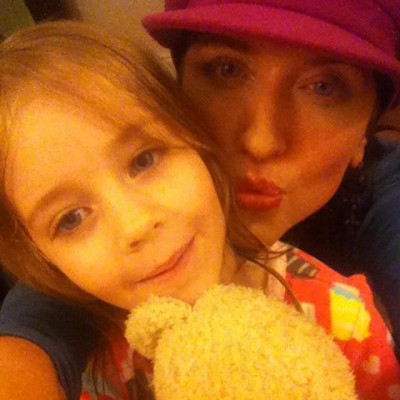 I hope she never loses that spirit, and I will do my best to help her keep it!
When I would ask her, "Who's the prettiest girl in the world?" she would yell, "Yo!" (she speaks Spanish, since her father is from Argentina, and this means I am).
"Who's the smartest girl in the world?"
"YO!"
"Who's the funniest girl in the world?"
"YO!"
We should all have that blazingly confident spirit, especially when walking into an arena where we have a chance to actualize our biggest dreams.
This Marianne Williamson quote captures that feeling: "Your playing small doesn't serve the world. There's nothing enlightened about shrinking so that other people won't feel insecure around you. We are all meant to shine, as children do."
Send Me Love and Light Please! 
I promise to walk into this opportunity feeling like a star, and shining my light.
Please send some love and light and energy my way as well… I want to make the most of this weekend, and appreciate all good thoughts and wishes directed my way.
Time for us all to shine! Get there and live the dream – do what your soul is calling you to do.
 Lisa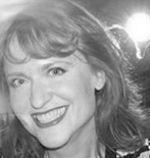 Lisa P. Graham is an inspirational writer, life coach, TED motivational speaker, and globe-trotter whose passion is to help others to find happiness and meaning in their daily lives. A political activist at heart, Lisa would like to empower more women to run for political office as a way to create positive change in the world. You can find her on her website or watch her TEDx speech on YouTube.
Note: Articles by Lisa may contain affiliate links and may be compensated if you make a purchase after clicking on an affiliate link.