Last updated on October 25th, 2019 at 02:15 am
I don't know how to describe it really — that moment when you get up and begin living your dream. Sometimes it sneaks up on you like a cold breeze on a spring day that slaps you awake. Your dream goes from daydream into reality and you find yourself living your dream.
It's like all the plans and promises you've made to yourself (over and over) finally take seed in the part of your brain where action occurs, and without warning, you are doing the tasks you've been telling yourself you'd get to — but always seemed to find a reason not to — probably out of fear.
The best way that I can explain this is: whenever I've had a dear friend who wanted to end a relationship, but wasn't ready — stuck in the place of deep sadness and personal browbeating — I'd advise them to give it a rest.
I'd advise
"Let it go. Turn this problem over to the universe, to God, to the wind, (whatever you believe in) but release it and tell yourself when the timing is right you will find all the strength you need to create change. Until then, get off your back and trust that one day you will wake up with all the strength of will that you need — ready to carry you to your next adventure. It works like magic."
They'd look at me funny but listen intently to my words because when you hear someone's truth in the passion of their voice, you know when you should take heart and pay attention. This way of thinking has worked for me when I was facing something bigger than my soul's capacity to transcend the situation.
There's something about letting yourself off the hook for being human and, for a while, letting the universe handle what's troubling you.
This week I have been thinking about this "letting go" ritual of mine as the larger parts of my dream appear to be coming true. I didn't see it, but this week it was as if I spun around and found myself stepping into my new dream-scene.
Kind of like "Alice through the looking window."
There are dream projects on my personal to-do list that I promised myself I'd eventually get to but kept putting them off.  This week I awoke with the determination of a redhead scorned, and one item after another was easily accomplished. I found myself doing more for my dream than ever before — without worrying about rejection.
For three years I've toiled away on the project without validation that this dream of mine to have a top website on the Internet is within my ability. Do I have what it takes to do this crazy dream I've started? The site stats prove we are getting there, but I wasn't feeling it — not personally.
Some time ago I released my website dream to the universe then quickly found myself stuck in the long, muddy slog of dreaming. Like quicksand, it seemed like I was never going to escape. You will have this too when working your dream — the years spent practicing when you don't want to, going for a run when it's raining, making phone calls you dread or picking yourself up when someone slaps your dream hard and storms out of your life.
It's the trials and tribulations you must go through to prove to the universe that you really do want this crazy dream of yours.
You may begin to postpone actions that can help your dream move forward because you don't want to be told "no" one more time, or you don't want to sound stupid (like you think you did the last time), or it won't work out, again.
But if you let go to the universe and trust that you will have the power within you to make your dream come true, then one day you will wake up with all the strength you need to make it happen . . . with a renewed appreciation for your daily dream "slog."  Your dream tasks won't seem difficult. The phone will begin to ring as new opportunities present themselves.
You feel the shift in your dream universe.
A renewed sense of strength is there to greet you in the morning.  You get up and pick the most daunting dream task on your list and give it just one more try.
This time the universe (and the person/place/thing you've been working on) says yes.
Because today you decided to wake up, get up and work your dream with everything you've got, with all of your heart for one more time.
The strength of purpose flows through your body.  Everything is now about to change in a good way . . . because you are finally ready.
Catherine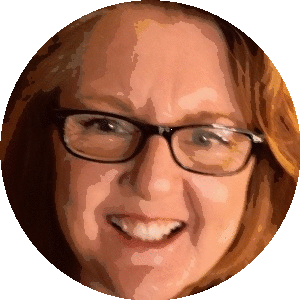 Catherine Hughes is the founder, content director and editor-at-large of 8WomenDream. She is passionate about helping women step out of their own way and strike out into a world waiting for their special talents. She's a published author and a former award-winning mom blogger. Catherine has helped companies both large and small create engaging web content, social media narratives, and unique blogging platforms. She claims to be a redhead, but don't hold that against her.
Note: Articles by Catherine may contain affiliate links and may be compensated if you make a purchase after clicking on an affiliate link.