Last updated on July 27th, 2014 at 10:22 pm
Do you ever feel like a soggy sponge?
Like you just can not absorb any more and you're about to have a torrential downpour?   This has been my week of turmoil.  I cried myself to sleep and awoke in tears.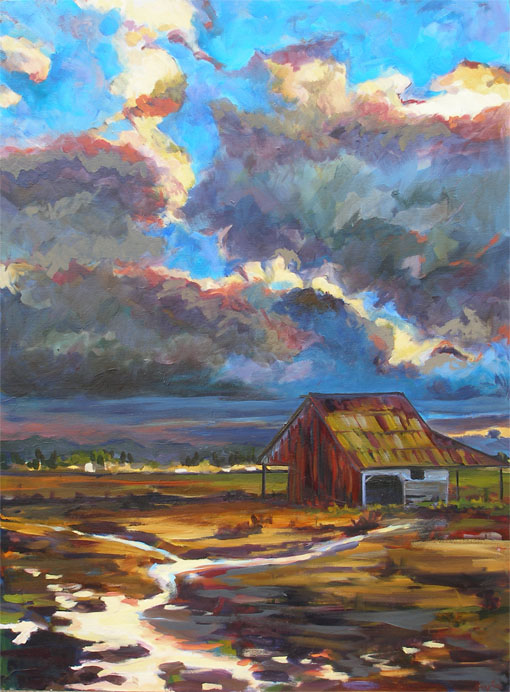 I was experiencing a bleak moment where I was questioning my whole life's choices and felt like I was sitting on the edge. It was one of those moments where you floodlight at all your past mistakes and get swept away.
Do I drown in self pity or just keep swimming towards my dream?
A few chocolates later, a call to a counselor,  a day in the art studio and I am still swimming.
I want to be a better person so if it means looking at past mistakes, acknowledging my responsibility in them and making amends.  I can do it.
This life is brief, intense and too beautiful to waste.
I only have a month left of my first semester of  grad school at the San Francisco Academy of Art.  This has been a humbling experience.  There are the most amazing talented artists attending there and I aspire to be among them.
This semester I took two online classes and one in the city.  It become obvious to me that the online classes were paling in comparison to what I get out of the studio class.
I do not want to waste this precious time of learning so next semester I am going to bite the bullet and attend more city classes.  To do this feat is going to take some family maneuvering.
Currently, I commute our son to school in another town which has not allowed me to attend more classes.
The solution is to move close to our son's school so he can walk home and free up the two hours a day I spend commuting him there and back.  This is a scary but also exciting decision.  We have lived in our home for over twelve years.
We have set our sites on a small two bedroom home in a quiet neighborhood within walking distance of the high school.
Moving date is tentatively set for February since I have all of January off from school to pack.
Wendy
Wendy's dream is still to become a influential international artist, but she left 8 Women Dream in March of 2010 to complete grad school.  She is still a strong supporter of 8 Women Dream.

Enjoy this special 8WomenDream Guest Contributor story submitted by new and experienced big dreamers throughout the world, edited and published to capture a dream perspective from different points of view. Do you have a personal dream story to share with 8WomenDream readers? Click here to learn how to submit dream big articles for consideration.
Note: Articles by Guest Post Contributors may contain affiliate links and may be compensated if you make a purchase after clicking on an affiliate link.