Last updated on April 2nd, 2012 at 11:58 am
Some weeks are crazy. That's Life. Be careful what you wish for or you just might get it.
I was thinking these thoughts as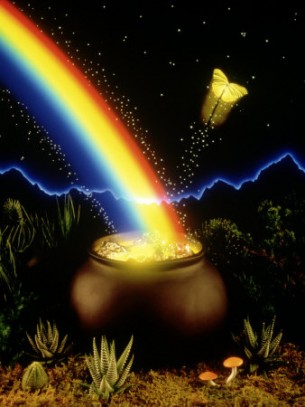 midnight rolled around.  I had just finished putting the final touches on the blogging guide for Heather's 4th stream of income: Business Blogging 101.
My bedroom wall has a vision board with little images about writing and the life I see myself experiencing.  A few years ago I  prayed every day to land a writing job.  I was working a most dreaded job for the Symphony.  I wanted out.  I wanted to do something more creative – work with more creative people.
It was a job that was considered "safe" – you know – recession proof.  But for all its safety, everyone who worked there (except for maybe the conductor) was miserable and they took their job misery out on each other.
Obviously security wasn't the answer.  I ran from that Symphony and its security as fast as I could into the creative world of Heather.
So tonight I sit here – red eyes burning – butt numb – coming off three weeks of doing nothing but writing.  I feel content.
Why?
Then it hit me.  I am getting paid for writing.
All those years of praying for a different life – suddenly mine is shifting right before me as my butt goes numb.  I just didn't see it because it doesn't look quite like those little images on the wall of my bedroom.  It's important to recognize our dreams, even though they may not look like what we expect because they arrive in a slightly modified format.  I've been strangely content, but too tired to notice the reason why.
In Daniel Pink's book, A Whole New Mind he believes that professional success and personal fulfillment (living a great life) depend on 6 essential aptitudes.  He offers ups these aptitudes as the reason I am probably feeling content – despite how the rest of my life may appear, they are –
Design
Story
Symphony
Empathy
Play
Meaning
He believes what really stirs creative types like myself, Heather and many of you are the intrinsic motivators — the freedom to work our own way, the opportunity to improve our abilities, and the desire to contribute to something larger than ourselves.
It's true – at least with me.
I haven't taken a "day off" in almost three weeks.  And In the middle of this craziness of writing manuals and working with Heather as she prepares for her training classes, I also prepared for an 8 Women Dream meeting.  I have been living Mr. Pinks idea of what makes a great life, which is where I wanted 8 Women Dream and working with Heather to take me, but have been too busy to realize what was happening to me.
Who knew?
In this video Daniel Pink discusses his recipe for living a great life by putting the 6 aptitudes to work by
Using your strengths
Understanding what it is you were put on earth to do
Understanding what it is that makes you unique
Doing what is the truest expression of who you are
Doing the above, persistently in the service of something larger than yourself
On Saturday I accompanied my mother to the Pacific ocean where she finally let go of the ashes of my step father. He died 11 years ago this month. I carried the bag with his remains to a spot at the ocean shore while holding what was left of the man who was my father almost as long as my own father. My own father died when I was 18.
As I tossed the ashes into the breaking waves, my mother and I talked about all the things he loved. He worked a job he loved for 30 years, he married a woman he loved, he fished regularly – his favorite hobby, he inherited a son and daughter in his 60s after thinking he would never have kids, and was the grandfather to my son – something he absolutely enjoyed with all his heart.
Some would say he had a great life.
Life is precious. Life passes quickly. So go out and live it people.
Put those 6 aptitudes to work.
Today!
And be sure to take time to notice when the little changes and contentment show up – even if you are too exhausted to celebrate.
Keep dreaming –
Catherine

(Catherine's dream is to be a motivator and published writer. She is testing her theories on motivation with this blog and the seven other women who have volunteered to be a part of her dream project. Catherine also writes about her life as a mom at the blog A Week In The Life Of A Redhead. Someday, she would also like to be invited to speak at TED.  Catherine usually writes the weekly motivation posts which are published late Sunday evenings for the following week)
DREAM GOAL:Â  TO GET 8 WOMEN DREAM ON ELLEN AND/OR OPRAH FOR THEIR 2010/2011 SEASON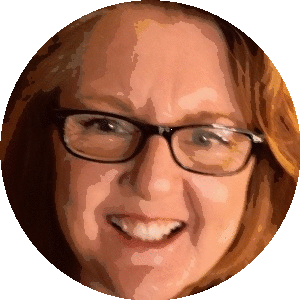 Catherine Hughes is the founder, content director and editor-at-large of 8WomenDream. She is passionate about helping women step out of their own way and strike out into a world waiting for their special talents. She's a published author and a former award-winning mom blogger. Catherine has helped companies both large and small create engaging web content, social media narratives, and unique blogging platforms. She claims to be a redhead, but don't hold that against her.
Note: Articles by Catherine may contain affiliate links and may be compensated if you make a purchase after clicking on an affiliate link.