Last updated on April 2nd, 2012 at 01:11 pm
In just a few days, the world will watch Royal Wedding dreams come true as Kate Middleton weds Prince William at Westminster Abbey. It is being billed as the "Wedding of the Century" and will undoubtedly be elegant, over-the-top and memorable in all ways.
Anticipating the Royal Wedding brings back fond memories, for me, of the most amazing "destination weddings" I have ever attended – in the Middle East, Russia and India. I am fortunate to have friends based around the world, friends made during my years at Princeton as an undergraduate, Harvard while in graduate school, and through dancing, yoga, studying Buddhism, and online on Facebook.
The Indian wedding I attended was because I met my spiritual teacher, Nithya Shanti, on Facebook, and a short four months later ended up traveling to India to visit and teach with him! I was invited to attend his cousin's spectacular wedding.
First, I'll start with the wedding that was caught in the middle of the cross-fire…
Trapped in Beirut
It was only one week before the wedding, and the elegant hand-embroidered wedding gown, wedding favors, and more importantly many of the family, friends and wedding guests were still trapped in Beirut, Lebanon.
A cease-fire had just been declared between Israel and Lebanon one week earlier, but my dear friend Salma was still frantically handling last-minute logistics to get her wedding gown and favors to Jordan. And, she was still awaiting word that all her family and friends were safe after all the bombing and shelling in Lebanon, and would be able to make the trip to neighboring Jordan for the wedding.
I was flying in from San Francisco for the weeklong wedding event, which included lunches, dinners and parties every night, wedding parades and celebrations, and of course the elaborate ceremony itself.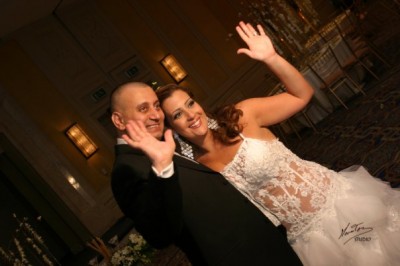 Saved By Grace!
Luckily, by some miracle of grace, Salma managed to get her dress and wedding favors in time, and most friends and family were able to make it to Amman, Jordan for the wedding after all.
We danced on rooftop terraces at hotel bars, sipping rum and coke. The Arabian beauties surrounding me tied scarves around my hips and cheered me on as I showed off the belly-dancing skills I'd acquired in lessons in SF.
There were ceremonies for the ladies' only when we had henna painted on our hands, and a joyous ceremony the day of the wedding when the groom's family arrived at the home of the bride's family to a raucous live band, and much clapping and dancing.
At the wedding itself, the decorations transformed the hotel ballroom into a wonderland, full of hanging crystals, pink light and candles. The whole room and everyone in it was shimmering.
More than four hundred wedding guests danced into the wee hours of the night, first feasting on Middle-Eastern cuisine and sweets, and then shaking it on the dance floor.
Perhaps I haven't been to a royal wedding, yet, but this one was divine and well worth the plane ticket to the Middle East, even during a time of conflict. It felt risky flying there but the ceasefire between two warring neighboring countries happened just in time, and all was well.
Wedding Bells in Another Country
I knew who was calling, and why, the moment I heard the phone ring.
Who knows how I knew; it was just a simple inexplicable psychic link with my best friend from college, Georgia.
We hadn't talked in months, but when the phone rang that morning, I just knew it was Georgia, and I knew somehow that she was calling to tell me she was getting married, in Russia. I had already decided I would go.
So when she announced her news, I acted surprised, but already knew. And when she asked me to be in the wedding I said, of course, yes.
And Off to Russia I Go!
Georgia and I had spent the summer of 1993 in Russia together. She was fluent in the language already, having studied it for eight years, since the eighth grade. I knew very little. She taught me the cyrillic alphabet before we left for the trip, as well as a tongue twister, a dirty limerick and a few key phrases: how to my name, my age, that I was an American student.
We were there just two years after the fall of the Soviet Era, in 1991, so the country was still rapidly transforming and being Westernized. There was a tug between the older generation, many of whom actually seemed to miss the security and comfort of knowing that food and jobs would be provided under Communism, and the younger generation, who loved the idea of freedom, loved Pink Floyd, Western influences, McDonald's, blue jeans.
The wedding took place in 1998, five years later, and Moscow was a different city than it had been in 1993. By now the shelves on the grocery stores were full, whereas in 1993 it could be challenging sometimes to find basic essentials, like toilet paper. There were billboards everywhere with photographs of supermodels.
The whole city was more colorful, having been renovated and repainted in cheery bright and pastel colors for the city's anniversary. The Moscow I remembered was squat and gray, full of industrial-looking buildings that filled multiple city blocks.
The city seemed more European now and cheerier.
Off To the Dascha!
The wedding ceremony itself took place in the church where Georgia had met her husband, Andrew, who was from Britain. The reception however was out in the country.
Most of the Moscovites I'd met seemed to own country houses, or "daschas," out by a lake or forest somewhere on the outskirts of Moscow. We were going to celebrate the nuptials at the dascha.
On the lawn in front of the country house, the caterers had arranged tables draped in linen by the stone wall, beneath the trees. There were dozens of Russian salads, dishes and delicacies, many of them featuring root vegetables like potatoes and beets.
Georgia had found and hired a band when we were out one night at a club a few days before the wedding. They played a cover of a George Michael song, and she said, "This is it!" She approached them and hired them on the spot.
We danced around to boppy 80s covers for hours. At one point it began to lightly rain. We danced on anyways.
And Of Course The Indian Wedding…
If you've followed my blog posts here at 8womendream, you may have already read my story of attending a spectacular wedding in India this past January.
Nearly a week of ceremonies and rituals. Wedding festivities that lasted until 4 in the morning. Live bands and dancing in the street when the groom arrived in a chariot, accompanied by men with giant chandelier-style lanterns on their heads.
Women dressed elegantly in gorgeous hand-embroidered saris in every color of the rainbow. Spicy food and sweets from every region of India to feast on. It was elegant, incredible, a dream come true.
You can read more details about my Indian wedding here.
Planning Your Own Destination Weddings
Having been lucky enough to attend weddings around the world, my primary piece of advice for you if you are invited to a wedding far away, especially in another culture, is GO!
I understand that money is tight sometimes, and that sometimes a trip like this seems like an improbable dream. But in my experience, these turn out to be once-in-a-lifetime kinds of moments that are just so amazing and filled with joy, so celebratory and unique.
It's worth saving for, cutting back on other expenses, or even putting a plane ticket on a credit card and paying it back later. There are always ways to make your travels more affordable once you are there, from sharing hotel rooms with other friends, to staying with friends if you have some in the local area, to CouchSurfing if you're feeling brave, to shopping for groceries vs. eating out every meal.
If given the chance to attend a wedding far away, whether the Royal Wedding or another hosted by a family member or friend, I say go! You won't regret it.
And here's to the Royal Couple and to the Wedding of the Century!
Lisa
Lisa is a freelance writer, consultant and life coach. She has her BA in English and Creative Writing from Princeton and her MPA from Harvard. Lisa recently finished the first draft of her book manuscript, Burning Down the House. She is also a lindy hopper, belly dancer and globe-trotter. Her post day is Tuesday.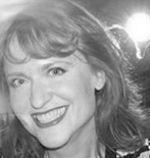 Lisa P. Graham is an inspirational writer, life coach, TED motivational speaker, and globe-trotter whose passion is to help others to find happiness and meaning in their daily lives. A political activist at heart, Lisa would like to empower more women to run for political office as a way to create positive change in the world. You can find her on her website or watch her TEDx speech on YouTube.
Note: Articles by Lisa may contain affiliate links and may be compensated if you make a purchase after clicking on an affiliate link.