Last updated on December 15th, 2012 at 03:14 pm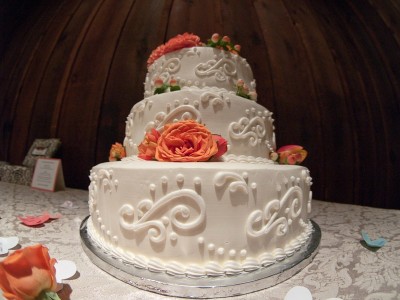 In just a few days, commoner Kate Middleton will become "Princess Katherine of Wales." Many girls dream of one day having their own royal wedding dreams of becoming a princess — but did you know that this soon to be Princess of Wales also has dreams of becoming a top photographer?
Here are some interesting top photographer facts about Kate and the upcoming royal wedding —
1. An Artist Inspired
Kate studied Art History at St Andrews, and had a special affinity to abstract photography. Her senior dissertation, titled "Angels from Heaven': Lewis Carroll's Photographic Interpretation of Childhood" – is tough to find on the internet. Lewis Carroll was a top photographer later in his life, as he spent his early years writing the works of Alice in Wonderland and Through the Looking Glass. With an imagination like his, it's no wonder that alot of his photographs – especially those of young nude girls – were very controversial. He would have been a great subject for a senior dissertation!
What or who has inspired you on your dream path?
2. Photography Mentor
In 2009, Kate traveled to New York to work with photographer Annie Leibovitz's muse — and close friend of Princes William and Harry — Count Nikolai von Bismarck, for a 2 week crash course in Leibovitz expertise and point of view. It is rumored that Kate likes abstract art, taking images of still life and landscapes rather than shooting people or formal portraits.
What Dream mentors do you have access to?
3. Work Experience
Kate worked for her parents on line party supply business, taking stock photos of merchandise for their website. She also attempted to start her own company, but due to some harsh financial situations, never really got it off the ground. Many friends commenting about her during this time say she was in search of a bigger challenge – that working with her family was fine, but she was passionate about photography and wanted to find a way to pursue it as a career, not just a hobby.
Have you been able to turn your hobby into a career? What is necessary in order to do that?
4. Giving Back (almost)
It was written in a few English papers that in August of 2010 Kate was organizing a charity gallery showing of her own favorite photographs – but backed out of it after a few months into the planning stages. One source said that she was growing increasingly insecure and couldn't handle the public judgment towards her work. A different source cited the royal family asking her not to go through with showing, as they did not want that kind of attention.
Is there any part of you that is afraid to share your dream or to put yourself out in the spotlight?
5. Top Photographer Dream Job
Top Photographer Hugo Burnand has been commissioned to be the official photographer for the Royal Wedding. Hugo is no stranger to high profile events, most recently working with Prince Charles to create his official 60th birthday portrait. He has also worked with other members of the royal family, and high profile celebrities like Michael Jackson, Victoria Beckham and Bill Clinton.
Why do I take photographs?
More than the spontaneous image or the thoughtful portrait, it is the unpredictable pleasure of photography that glues me to my camera. – H Burnand
What is YOUR royal wedding dream job? We all have the ability to follow our dreams – from commoner to Princess and everyone in between.
Until next photo,
Rem
Remy's dream is creating opportunities for photography showings and public displays of her work.

Enjoy this special 8WomenDream Guest Contributor story submitted by new and experienced big dreamers throughout the world, edited and published to capture a dream perspective from different points of view. Do you have a personal dream story to share with 8WomenDream readers? Click here to learn how to submit dream big articles for consideration.
Note: Articles by Guest Post Contributors may contain affiliate links and may be compensated if you make a purchase after clicking on an affiliate link.