Last updated on January 22nd, 2019 at 02:08 pm
Ten years ago, I had one big dream, bigger than all the others. It is why I spent $52,000 on earning my Master of Public Administration degree at Harvard's Kennedy School of Government.
I aspired to be the first female Mayor of Troy, New York, the small, walkable, charming historic Hudson River city that I call home. I spent years studying best practices in city government, and studying mayors who were personal heroes of mine, and spent a year studying elected leadership and urban policy at what is arguably the world's best university.
In 2005, after graduation, I was hired by the then-Mayor of San Francisco, Gavin Newsom, who is now Lieutenant Governor of California, to write a strategic plan for performance management for the City and County of San Francisco.
This sounds fancy but it basically just involved figuring out best practices that other cities used to be as efficient and effective as possible in delivering city services and managing the budget, and then figuring out which best practices San Francisco could also use.
At the time, I couldn't imagine a job more exciting and interesting than being the Mayor of my beautiful little city of Troy. Most regular 9-to-5 jobs felt like a death sentence to me, because I'm so easily bored and like to be constantly intellectually challenged.
I thought: This is the one job that could actually challenge me and keep me interested for four years, or eight years if I were elected for two terms.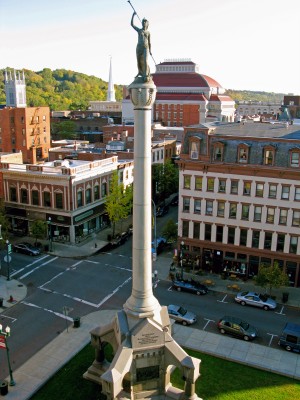 And Then The Call Came! 
It feels like lifetimes have passed since I studied government at Harvard.
I'd honesty given up on it and instead focused on other dreams, including writing a draft of my memoir; becoming a life coach and creating empowering workshops, programs and classes for women; performing belly dance professionally; blogging here at 8womendream.
So when the call came, this spring, ten years later, I had moved onto other dreams. I am finding happiness now through writing books, writing blogs, inspiring others with my words and actions, and empowering women to live their dreams.
Of course, I'm flattered that I got asked to run for Mayor of Troy this year. I appreciate it that people thought of me, believe I have the skill set, personality and leadership capabilities needed for the job.
Maybe I will want it again 10 years from now or 20 years from now. One never knows.
But right now, at age 43, with the goal of having a family of my own and the desire to write and publish books, teach workshops around the world to empower women, and start a leadership school for girls, I don't think this is the right time.
I am finding happiness in other ways, including working on dreams that may have a broader, more global impact.
I did buy a commercial property in Troy last summer, and that is one of the ways I am currently giving back to my community. I believe I can help shift and grow the downtown in positive ways through private sector investment.
I Have To Be Me!
Even more importantly, politics feels to confining for me, at least at this point in my life. I decided in college that I wanted to travel internationally as often as possible, and I have consistently made that a theme of my adult life, traveling extensively on four continents so far.
I have been a professional dancer since 1999, and am famous for wearing sparkly, provocative and form-fitting outfits. There is still a double standard in politics, and while former Senator Scott Brown posed in Playgirl and still got elected, people seem to expect women politicians to be sexless.
I'm a tattooed, belly-dancing, swearing, fun-loving woman, and do not fit the mold of the traditional politician at all. Of course, this does not make me any less qualified; I studied government at Harvard after all and made recommendations about how to run city government in San Francisco, which has 27,000 city and county employees and a $6+ billion dollar budget.
I'd say I'm likely more qualified than most people who run for public office. And I have been a community leader of various sorts in Troy, New York over the years since moving here in 1997.
People in this city know me, and I have a positive reputation. I have believed in Troy's possibilities for positive growth since moving here, and have seen the city truly blossom, as entrepreneurs took the risk to build their businesses and make their homes here.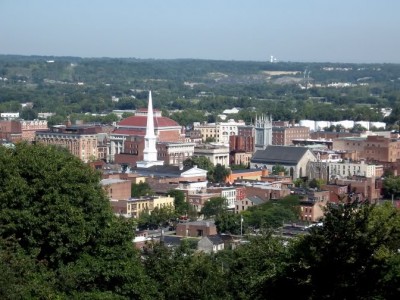 Now, downtown Troy is a hot spot, with a popular wine bar, high-end restaurant around the corner featuring tapas, lots of coffee shops, a brew pub, galleries, a super-popular women's clothing boutique, a regional arts center and a lot more.
The downtown has become a destination for people in the greater Capital Region and beyond, with people traveling regularly from 10 to 100 miles away to go to Troy's award-winning Farmers' Market, sip a Pinot Noir at the popular hangout Lucas Confectionery,
It's a wonderful place to live, and while I know that I could potentially have a huge impact on the city by becoming a public servant, my dreams have grown much more global in the past 10 years.
Now, I plan to publish best-selling books that have a positive transformational impact on the world. I want to create workshops for women that I can lead globally, and have partners in the industry who can help me make that happen.
I love Troy but I see my work and impact as being bigger than just that which I can create in Troy now. Things have shifted for me.
Taking On The World!
Perhaps politics will call to me again in the future, and i will want to run for Mayor or Senator. I can't predict the future, and have consistently been surprised with what has unfolded in my life, so far.
For now, I'm more than happy to throw the net as wide as I can, to take on some bigger, global dreams that have the potential to positively impact thousands or even millions of lives, and to see just how big those dreams can get.
I have a dream of touching, moving and inspiring millions with my words. This blog gets hundreds of thousands of hits per year. I now have more than 20,000 friends, fans and followers on Facebook. So this dream is becoming more and more real.
Maybe someday the dream of leading a small city will resonate for me again. For right now, I'm happiest being me all the way, writing this blog each week to share stories about living my dreams, creating workshops, programs and teleclasses that empower women, and taking those workshops on the road.
I'm so excited to "go global" with more of my work in the coming years. I'm happy to call Troy home, and also feel excited about the new dreams that have evolved over the past decade.
I never would have imagined that I could "outgrow" the dream of being Mayor, and was still thrilled and flattered to be asked to run. But we can impact the world in so many ways, and my dream compass is pointing elsewhere right now.
May the beauty we love be what we do, always.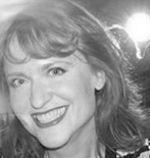 Lisa P. Graham is an inspirational writer, life coach, TED motivational speaker, and globe-trotter whose passion is to help others to find happiness and meaning in their daily lives. A political activist at heart, Lisa would like to empower more women to run for political office as a way to create positive change in the world. You can find her on her website or watch her TEDx speech on YouTube.
Note: Articles by Lisa may contain affiliate links and may be compensated if you make a purchase after clicking on an affiliate link.