Last updated on June 28th, 2014 at 12:30 pm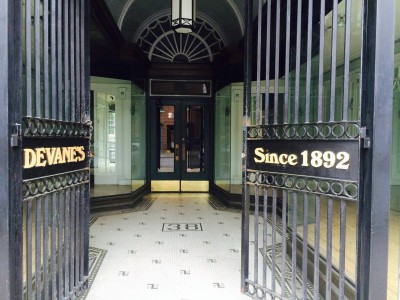 This Friday night, I will get to experience a big dream at a new level when I celebrate the grand opening of my historic downtown Troy, New York property.
I am finding happiness in the joys of living this dream, which lets me put my skills to use in the new arena of real estate development.
I am loving this project, this building and this work!
Renovating the building and renting it out is the fun part for me. The challenging part was finding investors and buying the building.
A Roller Coaster Ride to the Finish! 
I wrote about the evolution of this project over the past two weeks, and about how the seller of the building insisted on a 30-day cash close. This made the acquisition of this building a rather wild ride!
So just imagine that you find your dream downtown building – 9,000 square feet of commercial and residential space, with the most elegant first floor retail space in all of downtown Troy (my historic city). Just suppose you have been in love with this building for more than 10 years already (I have!).
Just suppose that the price of the building is incredibly low, and under market value: $199,000 on a block where another building recently sold for $500,000, and where they are investing $2.5 million in the building next door.
Would You Make the Leap?
I found this building on the day before my birthday. I did not yet know how I would buy it – I don't personally have $200,000 in my bank account, currently. I knew that it was an incredible investment.
I felt totally confident that I could put together a team of investors and make it happen. I just had a good feeling about this property.
It felt somehow like "my building," right from the beginning.
So I leapt!
On my birthday, which was April 15th, I made an offer on the building. A few days later, my father was in town for Easter Sunday.
I toured my family through the building and asked my Dad to partner with me on the project (he's a real estate developer, among other things). To my joy and delight, he agreed!
If the seller had allowed us to buy the property using a commercial mortgage, that would have been the end of the story. It would have been easy!
But the seller insisted on a 30-day cash close instead. My father did not want to pay for the building just using cash, so he asked me to round up other investors to purchase it, and then he would take out the commercial mortgage for renovations.
Then began the wild race to the close!
What if It Were You? 
Now imagine that you knew that you had 30 days to raise $200,000 in cash. Would you take on the challenge?
I did! I reached out to everyone I knew – friends of mine who are real estate investors, my Harvard graduate school classmates, even my 5,000 closest Facebook friends.
I create a pro-forma spreadsheet which demonstrated the high return on investment for being a part of this deal. I structured it in a way so that it was simple to calculate and easy to understand.
I was able to show that people would get their money back in a short period of time, and then it would be pure profit from that day forward. I put together a convincing argument, using conservative figures, estimating the commercial rent at the lower end of the spectrum for Troy.
The good news is that my investors should make even more than the original projections show, and so we should be able to "under-promise" and "over-deliver."
How Much Do You Really Want This Dream? 
The universe was not about to make this one easy for me! I had to stay strong and faithful, work hard and stay focused.
I had to not give up even when things felt like they were falling apart. It was hard!
Twice, I had $100,000 investors commit, then back out of the project. Both times, it felt like my "miracle" had arrived when the person signed on, but one flaked, and one simply could not raise the money in time.
I went out and found other investors, and kept soldiering on. The day before we were ready to close, I had everything in place.
And then, at lunchtime that day, one of my $50,000 investors changed her mind. I had a $50,000 hole to fill, and one summer weekend and one business day to do it (it was Friday afternoon, and we were set to close on Monday at 3 p.m.).
Want to talk about a stressful weekend? I was determined to make this deal work!
I called everyone I know again, sent out a flurry of emails, asked local people to help. I asked friends to help me find an investor, and several wonderful friends made phone calls to their friends.
It was a race to the finish indeed! I had 72 hours to make it happen!
It was a nail-biter!
 Monday Morning, I Got My Miracle!
At 8 a.m. on Monday, I got the call from a surprise investor that they were "in." I cried!
I had worked all weekend long, and meditated, and prayed, and released this building back to the universe 100 times. I figured that if it was truly meant to be mine, it would align, and if not, I would have to let it go.
In the eleventh hour, things miraculously clicked into place. I could barely believe that it was happening!
I had the bank checks rounded up and the insurance paperwork set with only five minutes to spare. I said prayers of thanks as I walked to my attorney's office from my insurance agent's office in downtown Troy!
This was really happening! I had "done the impossible" and raised $200,000 in cash in 30 days.
Who does that??? Me, apparently!
I had learned more about my own superpowers!
Making The Magic Happen Now
Now comes the fun part! Renovations are well underway; I am interviewing prospective tenants, meeting with downtown movers and shakers, and finishing the preparations for our Grand Opening shindig which happens this Friday night, June 27th!
I can't believe this all happened so fast. Just two months ago, I found out this beautiful historic property was up for sale.
I was lucky to find it just a few days after it went on the market, and before anyone else seemed to know it was for sale.
Now I'm getting ready to show it off Friday night, and to toast to the future with a few cases of champagne and some wonderful local friends in the space!
If you live in the Capital Region of New York state, come check it out! The building address is 38 Third Street near the corner of Broadway in downtown Troy, New York, and festivities kick off during Troy Night Out this Friday June 27th at 5 p.m. and will run until probably midnight!
Cannot wait to celebrate manifesting this amazing dream! I am a happy girl.
 Lisa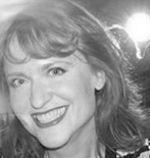 Lisa P. Graham is an inspirational writer, life coach, TED motivational speaker, and globe-trotter whose passion is to help others to find happiness and meaning in their daily lives. A political activist at heart, Lisa would like to empower more women to run for political office as a way to create positive change in the world. You can find her on her website or watch her TEDx speech on YouTube.
Note: Articles by Lisa may contain affiliate links and may be compensated if you make a purchase after clicking on an affiliate link.