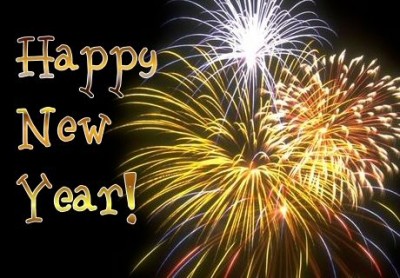 The end of the year is always an emotional time for me. It's a time to celebrate all the joys of the past year, and to release any disappointments.
It's a time to refocus on what I most want, moving forward. It is a time of year when we all have the chance to find happiness in making a new start.
Cataloguing Our Successes
I think it's always important when reflecting on the past year to really give ourselves credit for our successes. If you have a hard time listing successes for yourself, ask family or close friends. Sometimes we don't give ourselves enough credit for all that we have done.
Successes could include: work projects or promotions; goals set and met in work, family, or fitness; taking better care of our health; making new friends; tackling new creative endeavors; traveling and other adventures; making a positive shift in our finances, etc.
For me this year, successes included reinvigorating my dance career with several performances on both coasts; taking on new modeling gigs to build my dance portfolio; enjoying travel adventures around the U.S.; and spending Christmas and New Year's in the Florida sunshine.
I have also recommitted to a gluten-free, meat-free, mostly dairy-free and low sugar diet. This plus regular exercise keep me feeling good and energized, for the most part.
I recommitted to completing my book as well, which is a top goal for 2014. I would really love to be in a committed relationship again, and I am dating now and figuring that one out as I go.
If I also count some of the magical moments spent with family and friends this past year, and savor the memories, I am so thankful for all the joys we experienced together. And I say, count those magical memories, because in the end they are what we most remember and what life is truly about!
Making 2014 Rock!
I'm doing a few favorite end-of-year exercises that I wanted to share with you, dear readers. I want us all to feel good at the end of this year and to start 2014 feeling inspired.
First things first: to bring 2013 to a satisfying close, I find it helpful to take the time to write down my successes and highlights from the past year. These could include career accomplishments, personal highlights, travel or adventures, health and fitness goals reached, special moments with people you love, or anything else you want to include.
Be sure to recognize the efforts you made toward achieving goals, and write down anything that was a happy memory or highlight of the year. I think you'll find that it's a longer list than you initially expected!
Next, write down any major challenges or disappointments. We all experience events that don't go the way we hoped at times; it's simply part of life. Jot down a few just to remind yourself to move on from them in 2014.
I find it helpful to then write down the lessons learned from any disappointments. Maybe the lesson learned was to trust yourself and your intuition. Maybe it was to act more quickly, or conversely to have more patience.
Whatever it is, there is inevitably a nugget of golden wisdom hidden wherever there was a letdown. And when we learn the lessons, we can move forward and create with even more joy, coming from a place of greater wisdom.
What Do You Want? 
When you feel at peace with 2013, jot down a word or two that represents what you would like to experience in 2014. My word for the year is MIRACULOUS.
Now, take some quiet time to start to envision what a miraculous year (for me! and your word, for you) will look like. I like to imagine that it is New Year's Eve one year from now, and that I'm telling a dear friend who lives far away how ridiculously amazing 2014 was.
What would you like to be telling your awesome friend about your spectacular year, one year from now? What is it that will excite you and light you up?
Take the time to see it, feel it, experience it. Really allow yourself to imagine an incredible year.
So often, we shortchange ourselves not by wanting too much, but by not believing in all the greatness that we are. Allow your soul to imagine your best year yet, and feel how incredible that will feel.
Then, write it down! Capture the images, accomplishments, highlights and joys of an incredible  year. There is a part of you that always knows just what you want – listen to it!
Creating A List of Goals
Once you have a vision for your best year yet, start breaking it down into goals. If it includes new work, write a goal for how you metamorphosize your work.
If it includes fitness and health goals, decide what that would require for you – working out three days a week? Eating less meat? Skipping dessert? Giving up alcohol?
If possible, it's great to structure goals as SMART goals (Specific, Measurable, Actionable, Relevant, Time-Based). In other words, give yourself some deadlines and some measurable steps to take.
I like to limit my goals list to 10 maximum, and to prioritize my top three goals for any given year. This just makes it feel more manageable to me.
I like to write my goals down as affirmations that include a "feeling state," as if they are already happening. For example, I am in my best shape yet, feeling energized and healthy! I work out three days a week, doing yoga, dance and lifting weights. I feel great!
Or: I love sharing my life with someone fun, passionate and committed to me. Romance brings such joy to life, and the sex is amazing!
Bonus: Wildly Improbably Goals
Something fun to do once you've completed your "Best Year Yet" plan is to come up with a few "Wildly Improbable Goals" to add to the list. These could be something that happens in 2014, or they could be goals with a longer timeframe.
You don't need to know when  Wildly Improbable Goal is going to manifest, only that you want it to come true! There is some magic in writing down things that we really want, even if they feel far-fetched right now.
You might be surprised at the incredible things that happen when you put them out there in the universe, and believe! I swear that setting goals, even stretch goals, activates some magic.
Who You Choose to Be
It can be fun to think about the person you will have to be to create your Wildly Improbable Goals. What qualities does s/he possess?
Practice acting "as if" you are already this person. Inhabit your Rock Star self! Do what that amazing person would need to do to make things happen.
Acting "as if" is a powerful way to start shifting into the person you most want to be. If you feel you need to be bold and uninhibited to live out your Wildly Improbable Goals, start being that way now.
Act your way into it!
Final Step: Celebrate You!
No matter where you've been, or where you intend to go, this moment now is your life. So remember to celebrate your awesome self right now!
It is your belief that you can do it that makes anything possible. If you are having a hard time believing fully in yourself, ask your family and friends for reminders of your awesomeness. They have faith in you, even when you don't at times.
And remember that when we have faith in the universe, or a greater power (if you believe in one!), what we are really calling on is that greater power. We're asking life to move through us to help us achieve all that we were born to achieve.
It isn't even our own strength that enables us to accomplish amazing things. It is the awesome power of life, moving through us. So believe in a power that enables you to breathe, even while you sleep, and remember that we do not have to do it all ourselves.
You are incredibly powerful, creative and beautiful. Stand in your power and go forward to create your best year yet in 2014!
We'll be doing it together, and I'm here to cheer you on along the way.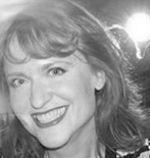 Lisa P. Graham is an inspirational writer, life coach, TED motivational speaker, and globe-trotter whose passion is to help others to find happiness and meaning in their daily lives. A political activist at heart, Lisa would like to empower more women to run for political office as a way to create positive change in the world. You can find her on her website or watch her TEDx speech on YouTube.
Note: Articles by Lisa may contain affiliate links and may be compensated if you make a purchase after clicking on an affiliate link.