Last updated on January 23rd, 2019 at 10:36 am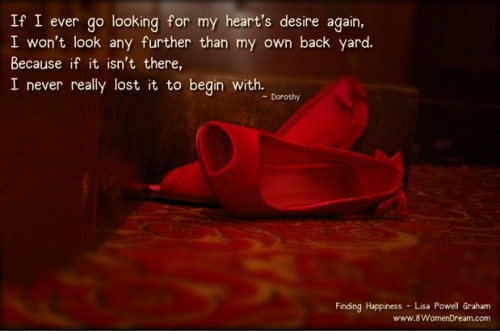 If you've been following my posts here, dear reader, you know that I had to move twice this summer, and am just now getting settled into my new home, which is an apartment on a private park just blocks from the home I own.
Turning a "house" into a "home" takes some time, energy and intention, and it is one of the ways I am finding happiness at the moment!
I have always loved hosting people. I love entertaining and throwing parties, whether it's a big, themed holiday bash or a small dinner party.
I love having people in my home, and love hosting and cooking for others. Yet I'd forgotten just how much joy this brings me until finally actually hosting someone in my new place last weekend.
Finding Happiness in a new Home Takes Art and a Lot of Heart!
I've been gradually getting set up in my new place, which means making it more my own. Of course, that means unpacking and finding a place for everything.
More importantly, for me, a house does not truly feel like a home without art, without music, and most importantly without the company, love and laughter of friends and family.
I now have art hanging on the walls. I always play music when I'm home, and it finally feels good to "go home."
But I hadn't realized why I didn't yet feel like this new place is 100% "home," and I finally helped to remedy that last weekend!
Finding Happiness in the Joy of Friends who Light up The Space!
I had not had anyone over the new place yet – not even for dinner – and I don't think I knew how much I missed having people warm up my space! So I couldn't believe how giddy-happy I was while out grocery shopping for my friend's visit last Friday night.
A dear friend from swing dancing was visiting from Rhode Island. She was attending a work conference in Albany and needed a place to stay, just for one night.
She wasn't wrapping up at the conference until about 8 p.m. I knew she'd likely be tired, after a long drive and a long day.
We decided to eat in vs. heading out, so I planned a trip to the Honest Weight Food Coop in Albany to shop for dinner. Who knew that grocery shopping could make a girl so happy?
I'd forgotten how much I love to cook for others, to plan a healthy menu, and just to browse the aisles of the Coop, which opened in a new, expanded location in Albany in June 2013.
For a foodie like me who does not eat meat (except fish) and who is currently eating gluten-free, a place like this is heaven! There is so much organic, locally grown produce, and so many delicious vegetarian options.
I loaded my cart up with greens and fruit first: mizuna, or spicy Japanese salad greens from the mustard family; tatsoi, a milder Asian green known as "Asian spinach" which still has a bite to it; brussel sprouts; Suncrisp apples, also from a New York state farm; figs. Then it was on to the bulk section for gluten-free granola and other treats to expand my current in-house breakfast selections.
I do eat dairy, and I picked up some protein-rich Greek yogurt to eat with honey, granola and fruit. I bought a bunch of faux meat substitutes: fakin' tempeh bacon, tofu pups (veggie hot dogs!), spicy veggie chorizo-style "sausage."
Then all the beverages: coconut water for smoothies; vanilla soy milk; almond milk; chocolate hazelnut milk (mmmm!). And no shopping trip of mine would be complete without buying a few bars of dark chocolate!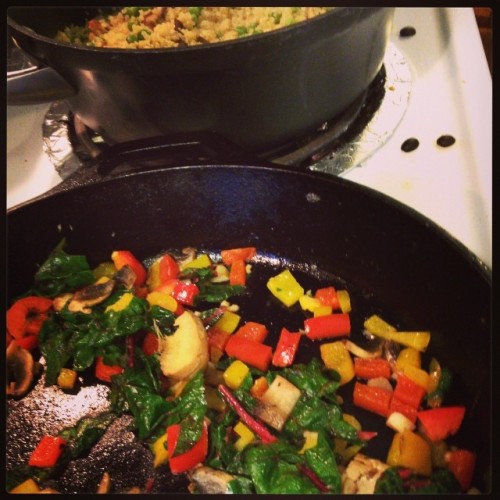 Finding Happiness Cooking Up A Mini-Feast!
Now it was time to get creative and cook something delicious. I didn't have a specific menu in mind, beyond making some form of sautéed veggies and a salad.
I had a piece of salmon in the freezer, so I defrosted that. I decided on kale, red peppers and yellow squash for sautéed veggies.
I had plenty of time to get creative, as I was back from the grocery store by 6:30 and my friend would not be arriving until just after 8 p.m.
I decided on a salad with a base of tatsoi greens, plus a chopped bosc pear, chopped walnuts and crumbled pumpkin goat cheese (my special autumn-themed ingredient!). We ultimately topped it with Goddess tahini-based dressing.
I prepped the salad, then chopped all the veggies to sautee with olive oil and minced garlic. I cooked up some fakin' bacon too to give the veggies a little more flavor.
I rubbed the salmon with olive oil then coated it in blackening spices. I popped the fish into the oven, which had been preheating for a while, so the whole room was feeling warm and cozy.
Finding Happiness in Cooking Creatively!
I'd forgotten how much I love to cook for others. I do make simple meals regularly for myself, but cooking for someone else means I give myself permission to cook more volume, and generally to experiment more with recipes.
I had so much fun prepping for the meal, chopping and slicing, after dreaming up the menu. I played jazz on Pandora and hung out in the kitchen, which with the stove on high was by far the coziest room in my spacious 2,000 square foot, two-bedroom apartment.
I had dinner ready by the time my friend finished up at the conference. I was frankly amazed by how good it felt and how happy I was to be cooking and hosting a friend.
Such a simple thing to do, yet it reminded me that what really matters is what you do in a space, what you create, and who you share it with. Treating someone to a home-cooked meal was what finally made the house feel like "home."
Finding Happiness in Great Conversation!
We ate dinner in my favorite room in the house, which is the dining room/"sun room," featuring a skylight with gold and orange stained glass. It was after dark, so we didn't get the full effect of the skylight, but it's still a lovely room, with high ceilings and artwork of Jesus, Buddha and other spiritual and religious figures on the walls.
With jazz music playing, delicious food and great company, I was in bliss! At last, this house felt more like a "home."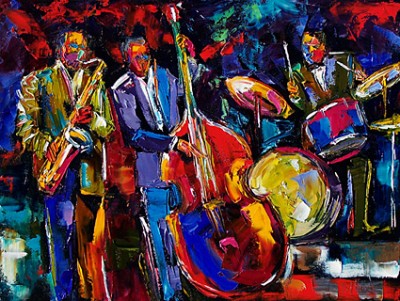 I insisted that my guest sleep on my cushy pill0wtop Queen-sized bed because she'd only gotten three hours sleep the night before. I also have a comfy couch and I camped out there.
I knocked on my guest's door at 8 a.m. so she'd have time to shower and have breakfast before her 9 a.m. conference start. She slept soundly throughout the night, was well-rested and happy, and I felt like a damn fine hostess.
We had Greek yogurt topped with granola and honey for breakfast and I made hazelnut coffee. I was sad to see my first guest leave, and it made me realize that I need to entertain more!
I'll throw a dinner party soon. For now, I'm thankful to have a spacious home to call my own and so many amazing friends and family from around the world who are welcome to visit anytime.
Here's to many future joyous occasions in my home!
Lisa Powell Graham
Get Happy!
[fbcomments]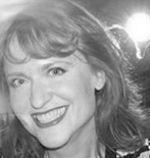 Lisa P. Graham is an inspirational writer, life coach, TED motivational speaker, and globe-trotter whose passion is to help others to find happiness and meaning in their daily lives. A political activist at heart, Lisa would like to empower more women to run for political office as a way to create positive change in the world. You can find her on her website or watch her TEDx speech on YouTube.
Note: Articles by Lisa may contain affiliate links and may be compensated if you make a purchase after clicking on an affiliate link.