Last updated on April 2nd, 2012 at 12:23 pm
Just call me "Miss Troy."
Tonight I'll put on a slinky red dress, white knee-high gogo boots, bright red lipstick, and an Uncle Sam top hat to MC an event in downtown Troy, New York. The event is called "The Need for Speed," and while the purpose is to help convince Google to bring ultra-high-speed broadband to Troy, it could describe my life lately…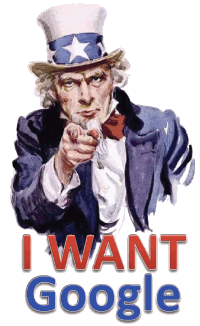 I'm flying. I'm juggling consulting work, writing, dancing, time with loved ones, and community involvement. Just because the work needed to be done, I somehow ended up leading efforts for the community here to apply to be a test site for Google's fiber — which would be 100 times the speed of regular Internet connection.
We are submitting a joint community application for www.troygle.org and I have helped with running the community meetings, organizing volunteer efforts, creating the video, writing the script, getting the press, and planning tomorrow's wacky event, which features 100 Uncle Sams and the Hellions of Troy roller derby queens.
Somehow I've also managed to meet all client deadlines, go to several parties, and maintain my friendships. And, go to the gym and meditate daily and get some sleep.
Amazingly, I even eat!
Whew! I exhaust myself just thinking about it!
Speeding Up . . . and Slowing Down
This Troygle.org effort has simply required the team to move at lightning speed because we've only had a few short weeks to pull together the applications for Google, which are due this Friday, March 26th.
People have been amazing. Everyone is stepping up. The talents of this team are incredible.
In two weeks, we whipped together a Website, generated a buzz, got hundreds of community applications generated, got tons of good press and of course tonight will make a spectacle of ourselves for the Troygle cause (all in good fun!).
I have had to ACT whenever something needs to be done, immediately, without the possibility of procrastination. If I procrastinate, it doesn't happen.
This might actually be good for me because otherwise I sometimes do have a tendency to procrastinate.
My committee members have checked my back for a wind-up mechanism. How do I keep going?
Taking Good Care . . . of Myself
Somehow in the whirlwind I've had the presence of mind to maintain my daily meditation practice, probably because I'd go slightly nutty without it. Somehow I've managed to get to the gym regularly. I even went to a hip hop dance class last week.
I know myself well enough to know that when my self-care routine falls by the wayside, then I don't function as well, am not as sharp and on the ball, and am likely going to be slightly less pleasant to be around. I like to simply feel good every day.
Last weekend I got a little out of whack, with my days consumed by Troygle and my nights by Troy parties. I ate too many carbs and sugary things and drank alcohol.
I'm not much of a drinker and I'm generally a very healthy eater. My body wasn't thrilled with me.
So I'm starting over this week, eating lots of greens, drinking plenty of water, getting lots of sleep.
Because when I'm taking good care of myself — first, before trying to save the world — I'm generally a pretty productive and also joyful person.
And . . . How Goes the Book?
I will admit that in the past week I've not made the progress on my book that I'd hoped to make. I have to write 15 more pages before my next writers' meeting on April 3rd, which is totally doable. It just means writing 8 more pages this week and 7 more pages next week… That's more than a page a day.
I can do it.
I may need to re-prioritize the writing to take place right after my morning meditation and BEFORE Troygle, client deadlines or anything else. Sometimes the things that are "urgent" can take priority over what is "important."
Writing my book is a dream I've had since I was a girl. I am committed to doing a great job on it.
Wish Me Luck!
Wish me luck this week with doing all that I have on my plate, working on my book, making it all happen and somehow looking graceful doing it.
Whatever happens next, I will definitely have fun today, because that's my life philosophy — enjoy life now while working on long-term and short-term goals.
So I'll be zipping up my gogo boots and prancing around Monument Square for the www.troygle.org cause. And I'll be moving at lightning speed for much of this week.
Don't Forget to BREATHE
And I'll somehow find the time to stop and BREATHE… Just slowed down in fact and took a few deep breaths right now, while writing this. I suggest you do the same.
Paradoxically, we also get more done and work better sometimes when we take a breath, slow down from the rush.
Hope you can fit in everything you wish to do this week and also remember to care for yourself first, and remember to simply breathe. To just BE sometimes too.
Let me know how that goes.
Lisa

(Lisa has launched her dream by signing up for Ellen Sussman's "Memoir-in-a-Year" class, speaking her story out loud at a Take Back the Night rally, and committing to a regular writing schedule – 50 pages completed by December 5th, when she also turned in her first book chapter! She just achieved another milestone – 100 pages completed by February 6th! Being invited to join 8womendream.com was a dream come true, and she looks forward to chronicling her writing process. Lisa is currently bi-coastal with her home in historic Troy, New York and her heart in San Francisco.  Lisa's post day is Tuesday).
DREAM GOAL:Â  NOVEMBER 01, 2010 COMPLETED MEMOIR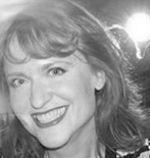 Lisa P. Graham is an inspirational writer, life coach, TED motivational speaker, and globe-trotter whose passion is to help others to find happiness and meaning in their daily lives. A political activist at heart, Lisa would like to empower more women to run for political office as a way to create positive change in the world. You can find her on her website or watch her TEDx speech on YouTube.
Note: Articles by Lisa may contain affiliate links and may be compensated if you make a purchase after clicking on an affiliate link.