Last updated on January 22nd, 2019 at 01:58 pm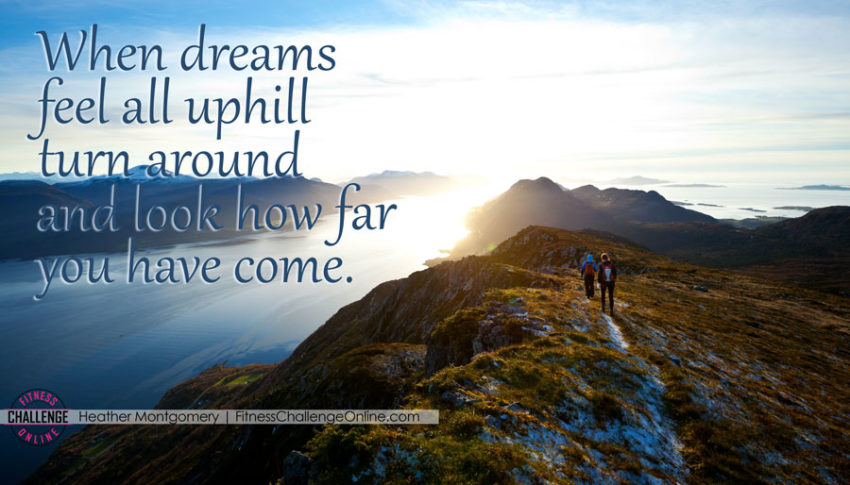 As this year's triathlon season winds down for me in Northern California, my focus turns to my offseason triathlete training goals to expand my abilities to participate in more strenuous triathlons next year.
Fall mornings in Northern California already have a winter chill that makes it easy for me to do a more challenging workout. I called a marathon cycling friend, and she suggested that we attempt a hill route I haven't done in over four years.
I wasn't sure what to expect. We have been riding to the local park on a regular basis, adding more and more laps each time. There are a few rises, but nothing I would consider an actual hill.
On this particular day, we started our bike ride on a route with a 22 percent gradient uphill. At several points for me, I was walking the bike more than riding. That's the way some challenging workouts go. You can't get upset with yourself. You have to continue to push yourself so that your body adapts and strengthens in preparation for more demanding triathlons.
About three quarters up our fourth hill section, my thigh muscles started to tighten. A quick break and light stretch made keeping up the pace much easier. I was grateful for the flat and downhill sections which afforded me some recovery.

Enter Off-season Triathlon Maintenance Workout Part Two.
Once we completed our morning bike race, we stretched and put on our running shoes. We were now going for a light run–nothing too strenuous as we were testing for distance and not speed.
When you mix up your training sequences and start your run after a challenging bike workout, your running form becomes essential not to get hurt off-season foolishly. Remain mindful of your running gaze, looking straight ahead–about 10 yards in front of you. This gaze helps you resist the urge to stare at your feet, and keeps your posture upright especially when you are tired.
It's equally as important to concentrate on keeping your core muscles engaged. Just tightening all your ab muscles battles your natural tendency to lean backward. I shortened my running stride, and I opted for quick steps which helped lighten my footfall and kept me landing on my midfoot to avoid breaking with my heels. It was a terrific run.
Triathlete Dream Off-season Training Support.
What's nice about off-season triathlon training with athletic friends are the conversations that happen in route. Everyone has big dreams, and gaining a chance to lend a supportive ear to the thoughts and struggles others are experiencing with their life goals helps me see that I am not alone in my undertakings.
But it's even more than that. Having a community that is supportive of your fitness goals is essential. It keeps you on track. It helps you not take everything so seriously.
Big dreams need a select group of people who understand what you are trying to accomplish. People who can appreciate the days when your workout feels terrific and days when your performance sucks. To remain forward-thinking and determined to achieve you need supportive friends who every once in a while kick your butt back into high gear.
Because let's face it, marathon fitness goals can feel like an uphill battle when you are just starting out on your triathlete journey. It's like when you are standing at the bottom of a large hill, looking up, and you can't see the top. To get over the top, you only have to begin, but sometimes you need people at the top cheering you on and people at the bottom pushing you up who have faith in your ability to take that first step.
A Better Off-Season.
If you've been working out for a while in anticipation of competing in your first triathlon and you've kept your diet clean, but you are finding your hills aren't getting any easier to climb–don't get discouraged! Uphill battles are called that for a reason. Reach out to a workout friend. Join a running or bicycling group. Mix in a little Zumba fitness dancing or handball to change things up. Try a yoga stretching class. Expand your workout world and watch the magic happen.
After completing our morning workout, we collapsed in my living room for some tea and a good lunch. We were tempted to make chocolate chip cookies, but instead, we opted for some nuts and fruit. Before leaving, we scheduled our next workout. We also committed to a couple of goals that we promised to achieve before our next challenge workout.
I'd say it's the beginning of a beautiful triathlon base training friendship for the fall season!
Heather Montgomery
8WomenDream so pumped that we joined the Organifi Tribe, and we can now offer you 15% off ALL of their products on www.organifishop.com. Our personal favorite is their Sunrise-to Sunset-bundle, as it includes 3 of their best sellers! Use our code: CATHERINE15 to get 15% off your order! Enjoy and let us know what you think!

Heather Montgomery is a fitness writer, triathlete, and serial entrepreneur who is devoted to sharing what she has learned about becoming a triathlete after age 40. She uses her Metabolic Training Certification to help other women struggling to get fit in mid-life. She lives and trains in Santa Rosa, California, the new home of the Ironman triathlon. You can find her biking the Sonoma County wine trails.
Note: Articles by Heather may contain affiliate links and will be compensated if you make a purchase after clicking on an affiliate link.