Last updated on April 2nd, 2012 at 01:11 pm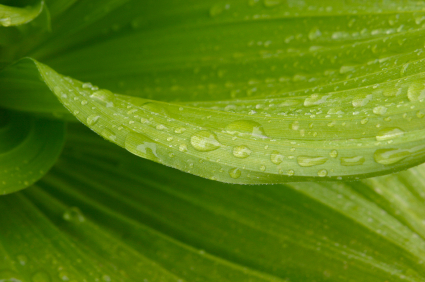 Have you ever noticed we are never alone? Even when we think we really want to be.
My entrepreneurial path of late has felt super lonely. The kind of alone where you actually avoid contact for fear it may make you take a better look at yourself. Or your friends might want you to snap out of it, even when you may not be ready to.
Tic-toc. Times up.
Part of my snapping out of it came this past Saturday. I had the privilege of seeing most of the 8 Women Dreamers in Petaluma for a wonderful meet and greet with fellow dreamer and new Bay Area resident, Andi. That girl is so adorable and brave for picking up and heading to her next dream step. Seeing the gang and catching up, in person and out of my house, helped a ton.
Nurturing your self has to come before nurturing your dream. Here are 6 reminders to keeping that dream love growing: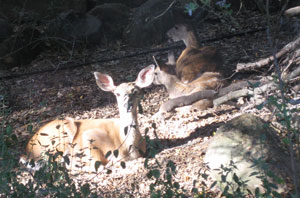 1. Get outside: 30 minutes of sun per day
Man I hated this one. I spent so must of my recover time "resting" to get my energy back, the outside world seemed like it took too much energy. Putting on makeup was asking a lot.
Guess what? The squirrels and deer in my yard didn't care if I was still in sweats.
Where is your daily sun worshiping take place?
2. Aerobic exercise: 30 minutes at least 3 times per week
My lack of energy reached new heights when I started having muscle cramps. From sitting too much. This is a huge sign to get out of the chair and move around.
The spark for me was updating my iPod playlist and leaving the house. Lately running is working out my tension, fear, etc. Granted I can only do it for bursts of 2 minutes before I'm forced to slow to a crawl again. At least I'm moving, right?
Taking the stairs, parking far away from a store… what do you do to fit your 30 minutes in?
3. Socialize: Engage with your friends and family
Yep. This is way tougher when you are gloomy and consider yourself bad company. Or so I thought. Here's a tip – keep conversations light, keep it simple. Grab a coffee or movie and don't dwell.
What is your favorite spot to meet your friends and help brighten your day?
4. Sleep: Keep a regular schedule
This feature of my life got completely messed up when I got sick. The meds made frequent naps a necessity while avoiding operating of large machinery. The latest fun is waking up REALLY early for someone who is not a morning person. One of my next steps is to get this schedule back on track.
What do you do to wind down and get ready for a good nights sleep?
I know it seems my next step may be taking a long time to get here. Believe me, I am just as anxious to figure it out too. New page, new chapter, or maybe a whole new book.
What helped you keep your dream love growing?
– Heather
Heather's dream is to have multiple streams of income, starting with launching an e-commerce website that showcases her couture jewelry, which are crafted by her. You can find Heather online at For Your Adornment and Twitter And Beyond Dot Com. She also teaches Social Media tactics for business, besides being CEO of her own web design company. Heather's post day is Friday.

Heather Montgomery is a fitness writer, triathlete, and serial entrepreneur who is devoted to sharing what she has learned about becoming a triathlete after age 40. She uses her Metabolic Training Certification to help other women struggling to get fit in mid-life. She lives and trains in Santa Rosa, California, the new home of the Ironman triathlon. You can find her biking the Sonoma County wine trails.
Note: Articles by Heather may contain affiliate links and will be compensated if you make a purchase after clicking on an affiliate link.