Last updated on June 25th, 2012 at 03:34 pm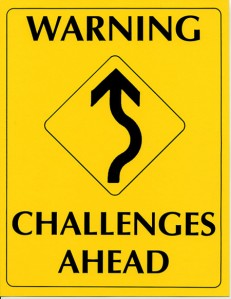 Happy positive Thursday dreamers!
As you're reading this, remember it's coming from my perspective Wednesday night. I left work an hour early to beat traffic – and arrived home three hours and thirty minutes later.
Talk about commuting!
The trip isn't usually that long, but was especially crazy because President Obama is in San Francisco speaking and traveling the city.
I am in full support of this; except all bus routes were backed up, all streets were packed with traffic, all cars
were bumper-to-bumper.
It took twenty minutes to get from Folsom and 5th to Folsom and 2nd in San Francisco.
Talk about frustrating!
Although the trip was a little long and a little annoying, it got me thinking about traffic jams, road blocks, setbacks. Literally and figuratively, of course.
Last week in my post, Positive Thursday: Trust in Yourself, Others and Your Dream, I blogged about the importance of TRUST.
I wrote:
You will never be 100% absolutely, positively certain about the future. Even if you plan, research, strategize, analyze and organize something to happen, it might not happen. Things might not go exactly according to your plan.
Along those lines, we will never be 100% absolutely, positively certain about the present. I tracked my commute online before I left work to make sure I was at the bus stop on time and mapped what time I would arrive home. Did that happen? No. Setbacks happen. Roadblocks happen.
This Lee Majors quote comes to mind:
I've had disappointments and heartbreaks and setbacks and roles I didn't get, but something always came along that either made me better or was an even better role.
True THAT Lee! It's important to maintain perspective when faced with dilemmas, road blocks and setbacks. Sometimes these situations happen; but we have the conscious choice to make. We can sit, complain and pout or we can take the higher path.
One thing I know for sure is that I will NEVER complain about commuting two hours again because I know how it feels to commute for 3.5 hours. Without pestering setbacks and roadblocks, we wouldn't be able to embrace quick trips. Without challenges, we wouldn't be able to enjoy opportunities.
Without winter, we wouldn't enjoy spring.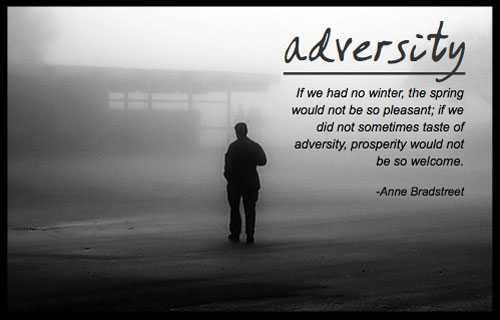 Each and every one of us will face challenges. We will all have annoying days. It's vital to remember that sometimes – these things can be unplanned.
They come when we least expect them and when we DEFINITELY don't want them to.
Try to remember this: The right place often seems like the wrong place, and the right time often seems like the wrong time.
What's important is that we realize these setbacks in day-to-day life are temporary. Temporary can mean three hours, three days, three months, three years. It just depends. As you are pursuing your dreams, roadblocks will happen.
Don't let the setbacks and roadblocks define you or weaken you.
My commute was annoying, but I can still sit here and say I had a good day and I will have a good night. These things just make the ride a little more bumpy. That doesn't mean it's not enjoyable.
May today be the day you let your setbacks, challenges and traffic jams overwhelm you.
May today be the day you don't complain about roadblocks, but view them as an opportunity to enjoy something better!
May today the day you embrace spring in the midst of your winter.
Andi

Enjoy this special 8WomenDream Guest Contributor story submitted by new and experienced big dreamers throughout the world, edited and published to capture a dream perspective from different points of view. Do you have a personal dream story to share with 8WomenDream readers? Click here to learn how to submit dream big articles for consideration.
Note: Articles by Guest Post Contributors may contain affiliate links and may be compensated if you make a purchase after clicking on an affiliate link.