Last updated on February 26th, 2023 at 01:47 pm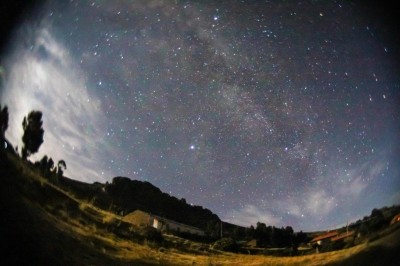 I've had big dreams as far back as I can remember. There have been many variations, but one dream I've wanted for most of my life is the wish to escape the hell inside of me as a result of repeated abuse by certain people.
I have lived with PTSD. I also have lived with a panic disorder which can go hand in hand with PTSD
If I did not take medication, these disorders from all that I went through both before and right after Hurricane Katrina would have interfered with getting on with my life, yet I did not let this stop me from pursuing my dreams.
I've spent a greater part of my life walking around waiting for the other shoe to drop.
My brain became been programmed to operate with the "fight-or-flight" response. It was scary and exhausting. Now, each day when I open my eyes, I thank God for people and things that are catalysts for my well-being–my resilience from surviving the aftermath of Hurricane Katrina, my therapist, beautiful food, cooking, and music.
I now understand that all these things were also dreams that saved me. To this day, something as simple as cooking a pancake and watching the bubbles dance puts me serenely and completely in the present moment. These things started as "survival techniques" but they eventually helped me thrive.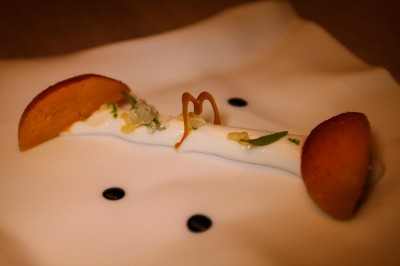 I have wondered if I should tell the whole story of my life because of how people may react and not react. I've thought about certain people that I know, and how some of them will become quiet when they see my story in writing. Their silence will scream at me.
I am a survivor of childhood abuse.
I am strong and I am fulfilling my dreams now in a healthy, happy space.
I want my story to be this dream message to you: Do not let old "junk" from your past screw you out of your dreams. Because it can. That's where the real shame lies.
Dreams are one of the most beautiful gifts in the universe.
If you find that you "can't quite get to your dream," and you know in the depths of your soul that it is because of past pain that is still haunting you today, turn your direction. Give up excuses.  Quit blaming other people, your circumstances, and whatever other excuses you can muster.
Stop living there.
Do whatever it takes to look at what pain is holding you back from the life you deserve.  Cross that pain hurdle once and for all and run with everything you've got towards your dreams, but take it easy and do it at the pace you know feels right.
Last year, around this time, I went back to New Orleans, Louisiana. It was the first time I had visited since I moved after Hurricane Katrina.
It had been 5 years.
I was excited to go back for many reasons. After all, I had spent 44 years of my life there. I have so many wonderful memories of living and growing up in such a magical place, but I also needed to close a chapter on my own personal heartbreak memories. The trip freed me from my dream barriers. I only had to go back once.
If you can relate to my story, I lovingly urge you to get help and support so you can start authentically living your dreams too. The Courage to Heal: A Guide for Women Survivors of Child Sexual Abuse is a book I highly recommend. I purchased it at the age of 23 when I was suddenly crippled with the effects of the abuse but was afraid to open my mouth.
If you don't have all you want in life, it's not because it wasn't meant to be for you. It is because you have not done all the work that you need to do.  You need to heal your past. You are awesome. Claim it.
This week's recipe is a cup of chamomile tea.  Chamomile tea is calming and loving to your soul while you work through what's holding you back.
Chamomile Tea
1 cup water
1 tsp dried chamomile flowers
Sugar or honey to taste
Bring water to a boil and add chamomile flowers.
Boil for 60 seconds.
Pour into a cup – strain if you prefer and add honey or another sweetener to taste.
If you prefer an easier recipe, buy chamomile tea at the store –
Put the tea bag in the hot water, sit back, and love yourself.
**I am once again featuring the images created by my friend and star photographer, Andy Chou. Andy — you rock my world.
Maria Vieages

Enjoy this special 8WomenDream Guest Contributor story submitted by new and experienced big dreamers throughout the world, edited and published to capture a dream perspective from different points of view. Do you have a personal dream story to share with 8WomenDream readers? Click here to learn how to submit dream big articles for consideration.
Note: Articles by Guest Post Contributors may contain affiliate links and may be compensated if you make a purchase after clicking on an affiliate link.