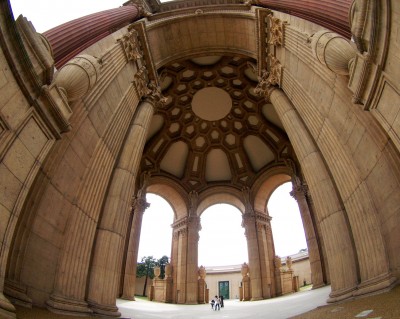 This week marks the 2 year anniversary of the start of the Sonoma County Photography Group — a meetup group I founded and co organize with another photographer Ray Mabry (who just happens to be married to our lovely dreamer Heather!)
To celebrate this special milestone, a core group of photographers met in San Francisco- braving the cold spring fog and wicked wind – to shoot a few amazing Bay Area landmarks; the Palace of Fine Arts and the Golden Gate Bridge at sunset.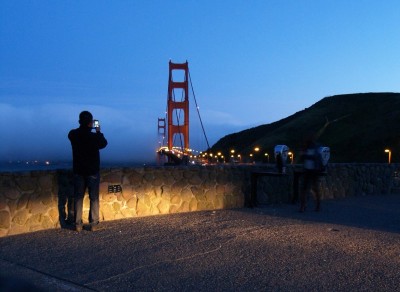 I started the photography group because I was lonely, and tired of going out and shooting by myself.
We now have over 400 registered members. On any given event, we have up to 50 people at a time wandering around, capturing images of the beauty of Northern California.
I am no longer lonely.
A few photography goals for this year were set as a result of forming this group.  I've also met some of the most incredibly talented, friendly and supportive people — a few of which have become great friends.
In fact, forming this group has been a huge gift to me in many ways – and as the research supports, my happiness has increased exponentially.
Remember dreamers – the dream path can sometimes be confusing, frustrating and upsetting.
Following your dreams is not always fun, exciting and clear.  When you reach your dreaming milestones, no matter how small or insignificant they may appear to you, take the time to celebrate them.
I believe that if you do that, your happiness will increase.
Remy Gervais

Do you have a dream you'd like to share? Be a Guest Contributor on 8 Women Dream! To read Guest Contributor guidelines click here.