Last updated on September 19th, 2022 at 02:59 pm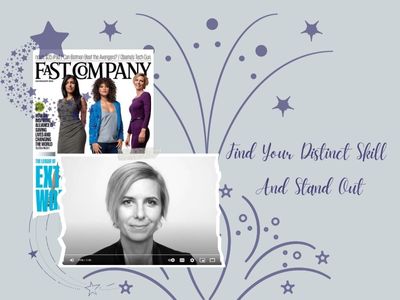 A Fast Company magazine cover story by senior editor Ellen McGirt about a "league of extraordinary women" was compiled after months of research, travel, and stunning experiences that ranged from heartbreaking to inspiring.
It was one of my favorite articles about women changing the world for other women.
McGirt's descriptions of meeting these women, and learning about all they do to help women and girls worldwide is something I'll never forget.
The "extraordinary women" are a group of women focused on helping women and girls in poverty escape the often life-ending situations their circumstances and the surrounding environment creates.
Maria Eitel, CEO of the Nike Foundation, is on a journey to save the world's girls. In the Fast Company piece, she shares the story of the 13-year-old girl who is the inspiration behind her idea to invent the Girl Effect, a global initiative to support groundbreaking programming and research to place the needs of indigent girls in the toughest parts of the world on the global agenda.
In McGirt's months of reporting this story for Fast Company, she was struck again and again by the empathic capacity of these well-off "Western women" to correlate their personal and career struggles with the dire woes of girls around the world. "Their urgency, their emphasis on making the strategic case, and their sense that the battle is never really overcome directly from their own experiences."
One heroic project at a time
The impact of these extraordinary women covers the breadth of education, health, human rights, youth, technology, leadership, and more. As always, the information provided by Fast Company lets you explore and get to know who is working on what in the world, and how you can help.
One of the League is Sheryl WuDunn, Co-creator of Half the Sky. She is a veteran media and business executive that is transforming a book on human rights abuses against women (coauthored with The New York Times's Nicholas Kristof) into a movement that includes a social game, a clothing line, and a PBS series.
I look to the League of Extraordinary Women to offer the ideas, and inspiration to keep moving on with my dream goals.

Heather Montgomery is a fitness writer, triathlete, and serial entrepreneur who is devoted to sharing what she has learned about becoming a triathlete after age 40. She uses her Metabolic Training Certification to help other women struggling to get fit in mid-life. She lives and trains in Santa Rosa, California, the new home of the Ironman triathlon. You can find her biking the Sonoma County wine trails.
Note: Articles by Heather may contain affiliate links and will be compensated if you make a purchase after clicking on an affiliate link.