Last updated on July 8th, 2022 at 05:57 pm
I dipped my ring finger into the sandalwood paste and dotted it onto Uncle's forehead. Next, I dipped it into the red vermilion powder called kumkum so the tilak, or dot located at his third eye chakra just above and between the eyebrows, was shaded red.
Then, I added a few grains of rice to the tilak and fed Uncle an almond.
It was Uncle's birthday and we gathered to celebrate in Preeti's home. Coincidentally, it was also National Friendship Day last weekend, so there were two reasons to perform a traditional Indian tilak ceremony.
The significance of the ceremony is to convey special blessings upon the wearer of the tilak and to show respect and acceptance. The platter for the tilak ceremony also includes Ganges water, a ghee Diya (oil lamp or light), prasad (food — the almonds in this case), and flowers.
Priya told me that the tilak is always performed with the ring finger and thumb of the right hand because the pointer finger and middle finger are used in daily ablutions and thus not so sacred.
Soon it was my turn to receive the tilak. Although I have worn a decorative bindi in the past, just because I find the jeweled teardrop shape in the center of the forehead above the eyes to be pretty, this was the first time that I'd been a part of an official tilak ceremony.
Then, we all sat down to enjoy the feast Preeti had prepared: alu sabzi (potato curry), Dahi vada (yogurt with lentil fritters), Poori (round wheat bread), kheer (a rice pudding dessert with cardamom and pistachios). This was last weekend, and it was totally serendipitous.
Road Trip!
I had traveled to Edgewater, New Jersey, just outside NYC to attend a workshop on Living Happiness with spiritual teacher Nithya Shanti. This in and of itself felt like a miracle, because I had literally just stumbled onto Nithya one week earlier on Facebook, and was blown away by his teachings, which resonate completely with where I am on my path.
I wrote him a note on Facebook telling him how much I love his work, and telling him I wanted to meet him. Turns out he was going to be presenting his first open public workshop in the U.S. this past Saturday — and guess who got to go!
The three-hour "joyshop" was incredible, full of practical teachings and exercises, meditation and chanting, and helpful frameworks to use to create a joyful life. Nithya also told stories from his days of living as a monk in the forest for six years in Thailand and Sri Lanka.
Nithya is a master storyteller. His teaching style is accessible and humorous and incorporates both traditional Buddhist teachings and a mix of influences from the modern world, from successful teachers like Jack Canfield to spiritual teachers like Louise Hay to healing methodologies used in psychiatry and therapy.
The workshop was a joy. And what came after was even more magical.
Dining Together
I asked Nithya how he got started on his path of "teaching joy" in the world. We sat and talked on the porch of our host Priya and Rohit's home, as another guest's lovely two-year-old daughter ran in and out of the house, playing next to us.
Nithya stopped to blow bubbles from a large bubble wand on the table next to us, and we blew bubbles with the little girl. He encouraged me on my journey, reminding me that I am already worthy to bring a message out into the world, that I just need to do the work I feel called to do and trust in the rest.
My time with him was such a gift. Then, our hosts invited us all to join them for dinner in Preeti's home upstairs. Time for the birthday dinner!
Late Night!
We all celebrated, talked, and laughed until 11:30 p.m. At that point, my friend Steph and I could have driven the three hours back to Troy. But Priya and Rohit insisted that we stay overnight in their home.
We were lucky. Nithya agreed to do a morning session with all of us, so we spent another two hours together in the morning, chanting, meditating, and doing qigong. We woke up at 7 a.m. to do this and while I do not always rise early on weekends, getting up early for a session with Nithya was bliss!
Surreal and Magical
The whole weekend had a magical dreamlike quality to it. I couldn't quite believe that I was there learning from and spending time with this great teacher I had just found one week before on the Internet. It all happened only because I was brave enough to ask if I could meet him and jumped on the opportunity when it arose. The experience was extraordinary.
This was something Nithya talked about during his workshop – how to make ordinary life extraordinary.
The Inward Journey
He talked about how most people focus on external goals – getting a new job, making more money, buying a bigger house, and buying a new car. Instead, he suggested choosing an "inner goal" to focus on, a quality or principle. Happiness. Joy. Success. Peace.
We practiced choosing qualities to breathe in and embody. I picked the quality of "joy" to embody during the workshop. We meditated on it, and brought joy into our very cells. Nithya suggests that if your goals are to live a joyful life, to live the best life possible, or to make every day the happiest day of your life, this in and of itself will make life extraordinary.
At least for me, I know the commitment to living a happy and full life has made all the difference. My dual mission in life each day is to serve the world and to have as much fun as I can while doing it. Nithya's mission on the planet as he describes it is very simple: Be happy and spread happiness.
That is a life philosophy I can embrace!
As Nithya points out, throughout our lives, all the externals (jobs, relationships, places to live, bank account balances, our bodies) continuously change. By focusing on and thinking that our happiness is contingent upon anything external, we let our inner peace be dependent upon factors we can't entirely control.
If instead, we focus on cultivating internal happiness and peace, the externals somehow always seem to fall into place. Of course it is a process to discern what you want in life, and what truly makes you happy, and it takes courage to be in action on what matters most to you.
A Tragic Story
Yet the consequences of not acting can be devastating. I had dinner last night with a friend whose father was diagnosed last week with pancreatic cancer that has already metastasized. She said that he will not likely survive a year.
Her father had just retired in March and was hiking the Adirondack Trail when the symptoms first started to emerge. He had just bought himself a new car. He was planning to build a new house. He was dating. Now, all the plans he had for his life are evaporating. She said he has always been a hard worker and he saved his whole life for all the fun things he would do once he retired.
Now he may not have very much time left. He is only 59.
It was heartbreaking to hear her story and her pain. And it was a reminder that life is meant to be lived NOW, so if you are planning an extraordinary future, don't put it off. Start living it now. Take some small steps, any action at all, toward your biggest dreams, now.
Be happy, now.
I will close with a favorite phrase of Nithya Shanti's which is how I start my days now.
See what happens if you repeat aloud every morning, Today is the happiest day of my life.
One never knows what day will be the last day of your life. Life is so precious.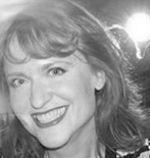 Lisa P. Graham is an inspirational writer, life coach, TED motivational speaker, and globe-trotter whose passion is to help others to find happiness and meaning in their daily lives. A political activist at heart, Lisa would like to empower more women to run for political office as a way to create positive change in the world. You can find her on her website or watch her TEDx speech on YouTube.
Note: Articles by Lisa may contain affiliate links and may be compensated if you make a purchase after clicking on an affiliate link.