Last updated on October 5th, 2012 at 02:33 pm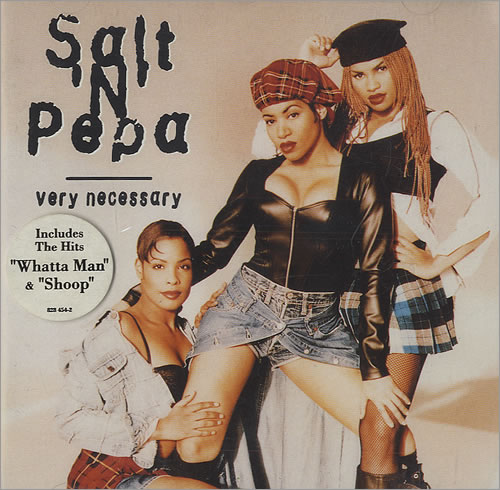 As a dreamer who wants to be a rapper, I can tell you that women have had a tough go at staying on top in the testosterone-fueled, ball-grabbing world of rap music.
Who can forget Debbie Harry's totally cool rap segment in Rapture?
Although it was HOT, it was quickly replaced by other flash-in-the-pan female rappers.
Remember how Salt N Pepa laid some rap down, flippin the switch with their boy-toy lyrics?
UMMMMM, YOU'RE PACKED AND YOUR STACKED, 'SPECIALLY IN THE BACK
BROTHER WANNA THANK YOUR MOTHER FOR A BUTT LIKE THAT!
Good Lord, I Ioves me some Salt N Pepa!
They tell it like it is and have a unique rap style with lyrics that say . . .
Hey, us chicks have something to say about our bodies, sex, seduction, freedom and the great desire to express our creative selves.
How far have we come in the battle of the sexes?
My sister and I were the first two women in the Laborers Union. We got spit on, honked at, flipped off, called the unthinkable and one fellow unfortunately showed us his dick at the end of a long hot work day.
Bummer for him!
We pressed charges and he was convicted. Seems he'd been waving his weenie at some elementary school girls as well. Sometimes it's best not to stand in the way of a woman dreamer.
So, I was thinking when I started my post, how rap has been mostly realized in a man's world and how crazy it is to try and be involved in that since I have a few scars from my other dilly-dalliances in the male realm.
But then just as quickly, I remember we are not responsible for our thoughts and feelings, we are responsible for our behavior. Our job in achieving our dreams is to stay strong and forge a path of hope and inspiration for ourselves and future generations of young women looking to realize their dreams as well.
Don't let the man, or the day job, or the kid's, hold you back . . . get out there and DO WHAT NEEDS TO BE DONE TO MAKE YOUR DREAM COME TRUE.
As my Mama Hazel used to say,
A year is gonna go by anyway, so where do you wanna be?
Get out of your own way, or move the person that is in your way, or jump over the obstacle that is keeping you from your dream and get on with it!
Well?
What are you going to push out of your way this week to continue dreaming?
Laurie
**All images are the property of the artists and their record label and are used here for educational purposes only. Click on the images to visit their website.

Enjoy this special 8WomenDream Guest Contributor story submitted by new and experienced big dreamers throughout the world, edited and published to capture a dream perspective from different points of view. Do you have a personal dream story to share with 8WomenDream readers? Click here to learn how to submit dream big articles for consideration.
Note: Articles by Guest Post Contributors may contain affiliate links and may be compensated if you make a purchase after clicking on an affiliate link.