Last updated on April 27th, 2014 at 12:47 pm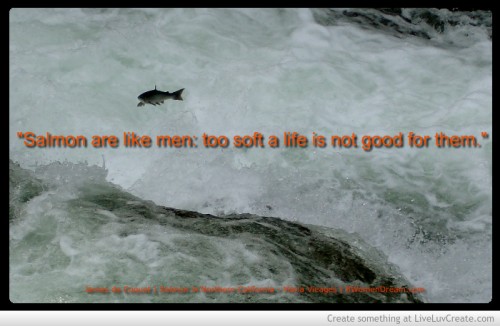 This week, I spent a week at the Pacific Coast doing some work and taking some time to reflect on my life, my dreams and where I am going. It's salmon season here on the West Coast and they are making their way upstream to Alaska.
Salmon is a great fish in so many ways, but I've learned it's the type of food that people either love or hate. It's like blue cheese. There is no middle ground.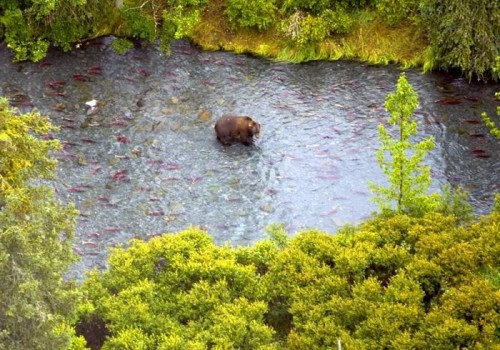 I wanted to share with you the 5 best ways to cook salmon and have it turn out like any chef at a great restaurant would prepare. I also included my video from E-how which is fast, easy and absolutely awesome.
1. Saute –   
This is, in my opinion, the best and most versatile way to cook salmon.  When you saute salmon,  you catch the juices it releases along with any marinade or sauce you want to make with it. It all becomes part of the dish. You can remove the salmon when it's cooked, put it aside, add some green onions, garlic, rice, snow peas, throw in some carrots and peanuts and there is your side dish. The process will take about 20 minutes and you've only used one pan.
2. Poach –   
Poaching salmon is one of my favorite ways to cook this great fish.  You can also use it in salads, make salmon salad, salmon mousse for a quick appetizer and once again, you've found several ways to eat salmon through the week at a low cost. I usually buy a side of salmon or at least buy a nice size piece, skin on. Season it with salt, white pepper and dill (which is the most common herb). If you like tarragon,  go for it. Poach it in white wine with some thinly sliced lemon rounds on top.
3. Roast –   
This method, like poaching, requires just getting it seasoned and letting the oven do the rest of the work. Squeeze some fresh lime on top with some ginger or make a glaze with chipotle peppers, rum and some honey and brush it on top before baking.
4. Slice Raw –   
If you have a good fish source and you know you have great, fresh salmon,  Just slice it and eat it with cucumber and avocado. You definitely have to be a raw fish lover, but if you are, this is a beautiful thing.
5. Grill –   
I saved this for last because it's probably the most common way salmon is prepared.  Grilling salmon is good, but it really doesn't move me too much unless it's cooked on a cedar plank or another piece of untreated flavored wood. Then, it's a winner.
Watch my video and see how easy it is to prepare salmon in a skillet with some kale and imagination. The marinade doesn't look appealing, but oh man, is it good when it's finished.
Video credit goes to the amazing Andy Chou.
What is your favorite way to cook salmon?  Have you ever been to the Russian River?
To your culinary success!
Maria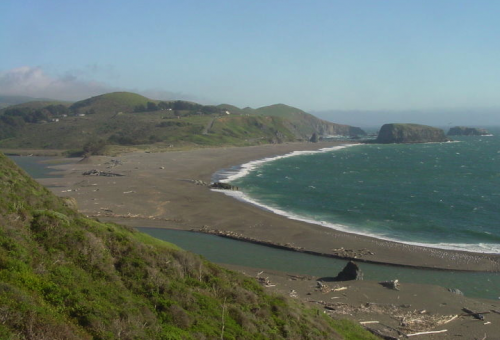 Enjoy this special 8WomenDream Guest Contributor story submitted by new and experienced big dreamers throughout the world, edited and published to capture a dream perspective from different points of view. Do you have a personal dream story to share with 8WomenDream readers? Click here to learn how to submit dream big articles for consideration.
Note: Articles by Guest Post Contributors may contain affiliate links and may be compensated if you make a purchase after clicking on an affiliate link.