Last updated on June 5th, 2018 at 12:20 am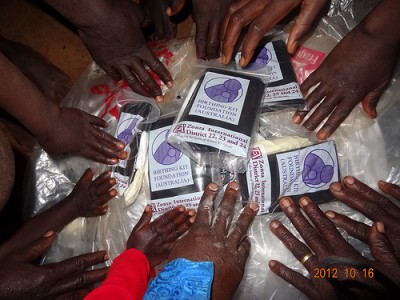 "Work is love made visible."
I love this quote about work by Kahlil Gibran. My yoga teacher read it at class last night in honor of Labor Day weekend.
For me, one of the biggest keys to an enjoyable life in large part is finding work that feels like play. And then, as a life coach, Martha Beck instructs, playing until you need to rest and then resting until you play again.
What Work Feels Like Play to You?
I realize that some of the "work" that I do would not be enjoyable at all to some people. Introverts and those who don't like organizing would balk at what I've done for years!
Like event planning. I've organized fundraisers for numerous nonprofits that have raised close to half a million dollars by now.
It's intense work that is strategic in terms of holding a broad vision for an event, yet also requires managing tons of details and well as lots of personalities, i.e. working with event committees. Turns out that I am really good at all of these!
Or working on political campaigns. I find this work to be fun and exciting, even sexy since I was raised on political campaigns as a little girl when my uncle was the youngest state representative in Massachusetts history up to that point.
Yet I get the most satisfaction out of my entrepreneurial efforts. This includes my life coaching business, my dancing career, and my writing projects.
It's fun to invent new projects, dream up ways to help others live their dreams and to create new products to sell.
When "Work" is Truly Living Your Purpose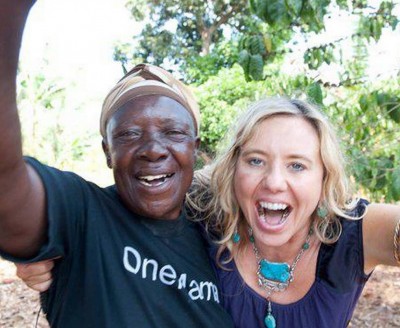 I know few people who are living their purpose in as big a way as my friend Siobhan Neilland, so I wanted to share her story here today. It is a story of personal triumph and transformation, and about making an impact on a global level.
Over five years ago, after dealing with a miscarriage that broke her heart, Siobhan traveled to Africa to "lose herself" by focusing on helping someone else. She ended up founding the amazing OneMama.org, which has the goal of creating 250 clinics and community centers that eventually also become completely self-sustaining, thus transforming the communities where they are located.
Her vision saves Mamas and babies, by providing safe birthing clinics, helping to eradicate the spread of HIV and to stop infection-related deaths. And she creates clinics and community centers that are staffed and run by local villagers, as well as training women in creating self-sustaining businesses through making crafts, clothes, or farming local crops.
This dream was birthed by her spirit long before it ever came to fruition.
As a girl, Siobhan had a vision of working with people in African villages. Her vision came true, and also is much broader in scale than she ever imagined would be possible.
The video below shares Siobhan's story about how OneMama was created. Siobhan is based in San Francisco but travels back and forth to Uganda to bring medical supplies and train community members to make crafts and clothing that are sold to support OneMama's mission. Hers is a success story about following the impulse towards a dream and dreaming big. One clinic currently employs and touch the lives of 150 villagers per month.
So, the impact of creating 250 clinics would mean millions of lives touched eventually. Safe births and economic sustainability means incredibly different lives for these villagers, who are moving beyond just surviving, and learning what it is to "live a dream." Imagine the satisfaction of making a difference for so many people. Siobhan has worked and suffered, traveled and weathered numerous illnesses along the way.
Yet she is far more "alive" than most people I know and impacts more lives in one day than some people may in a lifetime.
She has made a difference by taking a huge risk, and doing what it takes to make her vision a reality. I am so proud of Siobhan and honored to support her efforts in any way I can. I want everyone to have the chance to create work that feels like play. It isn't always easy; Siobhan talks about "fighting for my joy," and rides the waves of creating a nonprofit.
If we all "fight for our joy," what an amazing world we will create together!
5 Ways How to Make Dream Work Feel More Like Play
1. What activities are so much fun for you that you would engage in them no matter what?
Even if you are not getting paid? Do more of these! As the Howard Thurman quote goes, "Do not ask what the world needs. Ask what makes you come alive, and go do it. Because what the world needs is people who have come alive."
2. Volunteer if there is not a paid position available immediately doing what you love.
Many jobs and money-making opportunities started with someone being willing to do what they love without getting paid, first. The universe has a way of magically creating opportunities once you fully commit, and volunteering for a cause you believe in is one way to show your commitment to what makes you come alive.
3. Quit your "day job" – when it feels right! 
I know people who took the plunge and quit their "day jobs" to go follow a dream and never looked back. I know others who kept their "day job" while doing what they love on the side. I think the middle ground of quitting once you feel you can make money doing what you love, or once you have saved enough to not need to make more for a while, would work for most. There will never be a "perfect time" to quit and it will take some chutzpah. It will probably scare the hell out of you. But this is your life – why not spend it doing what you love most???
4. Remember that YOU are the only one who can live the dreams you dream.
And the world needs you to get out there and do it! Remind yourself often that you would not be given the seed of a dream without the ability to make it a reality. The universe is conspiring every day to help you make your dreams come true!
5. Set some "WIGs," a.k.a. Wildly Improbable Goals.
You will achieve more by reaching for the sky then by setting the bar low, and who knows how high you can fly until you try! Creating wildly improbably goals ensures that you will really reach and push yourself to be and do more than you ever even dreamed possible.
Why not be the best possible version of you?
Lisa Powell Graham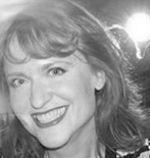 Lisa P. Graham is an inspirational writer, life coach, TED motivational speaker, and globe-trotter whose passion is to help others to find happiness and meaning in their daily lives. A political activist at heart, Lisa would like to empower more women to run for political office as a way to create positive change in the world. You can find her on her website or watch her TEDx speech on YouTube.
Note: Articles by Lisa may contain affiliate links and may be compensated if you make a purchase after clicking on an affiliate link.