Last updated on July 27th, 2023 at 10:38 pm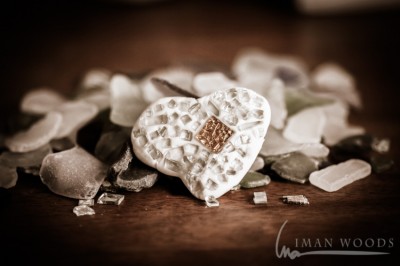 Since the age of nineteen, I've been living with bipolar disorder. How is that for a big dream confession?
Bipolar is famous for being a disease that affects creative people. I've certainly had a prolific career that fits that aspect of it. I do believe some of my drive to connect with people and create change in the world is due to my experiences with illness. Any illness can severely alter your self-esteem. It makes me more empathetic and able to understand when others struggle.
I was diagnosed with chronic Lyme, including psychiatric Lyme disease, at age thirty-one. Patients with late-stage Lyme disease and tick-borne infections may present with various neurological and psychiatric problems, ranging from mild to severe. (Source: International Lyme and Associated Diseases Society).
Lyme disease goes to every part of your body. Brain included. My Lyme has had over twenty years to grow in my body.
Based on my recent increase in symptoms, I called my doctor, who told me that I am in the middle of a bad relapse. I've been busy with the move, so I mentally blocked out the increase in my physical pain. I'm used to living with the pain because I can still function. The relapses usually creep up on me. Sticking to my diet has been difficult, and I need to prioritize it. The next couple of months are going to be challenging. Relapses usually take me a few months to recover. I'm working on counting my blessings and not being bitter.
I've spent years with a bipolar diagnosis being terrified if people knew, they would shun me. Or judge me. Or look at my behavior through a lens of misunderstanding and preconceived biases. I had a publicist warn me that it was professional suicide to admit it publically. Society wants those of us with incurable illnesses to trudge through each day, keeping quiet about our symptoms. They want to hear about people with diseases only as heroes who triumph.
One of the reasons I waited as long as I did to file for divorce was because I was afraid I might lose our son. This is despite working hard to care for myself and our son. I take my medications. I go to all of my medical appointments. I attend therapy. I make sure I'm getting enough sleep. I am always thinking about being OK for our son.
In our society, bipolar stigma is best described with a slang phrase: "Don't be so bipolar. She is crazy! SO bipolar! Ugh, the weather is so bipolar today."
Our relationship and understanding of bipolar disease is never from the point of view of the person suffering from the disease. It's always from the point of view of how someone bipolar makes someone else feel. It is an accusation that the bipolar person pushes unwanted behavior on someone else. It also takes the classic swings from high to low and dumbs them down into a cliche of dramatic behavior. Many of us don't experience extreme highs and lows. We struggle with becoming dysregulated and treading water during depressed episodes.
I know for a fact that a manic or depressed episode is hard to bear for a non-bipolar person. But I can tell you living with bipolar disorder and feeling your body change during an episode is the epitome of losing control. It's downright awful.
You can't trust your thoughts and feelings when you have a mood disorder.
Things that wouldn't bother you when you're stable will seem insurmountable. Imagine suddenly waking up as Dr. Jekyll and realizing how much damage Mr. Hyde created while you couldn't control your body.
I recently said hurtful things to someone I care about that "sorry" can't take back. No amount of words can take the sting away from what came out of my mouth. But I realized something was off, and I immediately called my doctor. Then I worked on getting extra sleep and doing what I need to do to nurture myself. After the episode, I'm torn between knowing how I felt and wishing I could erase what I said. It plays over and over in my mind as punishment.
This depressive episode made me take a hard look at myself and the relationships I've had. I can see that something inside me has played a part in the end of my relationships. I can see there were times when I didn't foster a healthy relationship. This is hard to admit. Reflecting on your life and realizing you weren't doing your best is hard. It also makes a single person wonder if they are worthy of a relationship or if it would be easier to do this alone—less chance of disappointing myself or my potential partner.
A quick internet search will yield results with stories or comments from people who loved a bipolar person and how awful they were.  The descriptions of their former lovers are hateful, frustrated, and depressing. We should distinguish between the people who know they have an illness and refuse to treat it and those who have it and work 24/7 to manage it. Many of us monitor our sleep, diet, alcohol, medications, stress levels, and appointments to a degree that another person would find exhausting.
"I'm fine, but I'm bipolar. I'm on seven medications, and I take medication three times a day. This constantly puts me in touch with the illness I have. I'm never quite allowed to be free of that for a day. It's like being a diabetic."

Carrie Fisher
This is our burden; this is how we can function in a society that doesn't understand. Like any disease, we have to work hard to manage our symptoms. Those I know who also have bipolar disease keep it a tightly held secret because of common myths about how we are less of a person.
Based on the past, here is a description of what it's like to love me:
If you're going through something difficult, I will be your biggest cheerleader and advocate. I have empathy for miles. Most of the time I'm rational but when an episode hits, I can be irrational and not even realize it. I love with all my heart. But when that heart gets hurt during an episode, I want to run far far away. I may hurt you in the process of trying to run away. I want to be happy, but sometimes I get depressed. It's completely chemical and I wish I had control of it. I'm terrified you'll see what I'm really like and decide you don't want me in your life. I'm generous to a fault, with my time and photography. But during an episode I can be selfish because I need reassurance. I'm terrible at asking for TLC.
Many people don't realize that there is a spectrum for bipolar. Some have it more severe, some less. Just because we're diagnosed with it doesn't mean we must be terrified that we will act like a "bipolar" person from a horrific Lifetime movie.
Another bipolar misconception is that it just affects our mood. When we experience a manic or depressive episode, we feel it in our entire bodies. It's physically painful. I tend to get edgy and can't handle physical touch. My skin hurts. I have trouble thinking straight, and being in crowds scares me. Many years ago, when one bipolar was especially bad (before we discovered my Lyme disease component), I couldn't leave the house.
Despite this being inside me, I refuse to say, "I am bipolar. I am Lyme." I am not those things. I have them and work hard to manage them. No one says, "I am cancer. I am epilepsy." 
Many people mistakenly believe that someone with a disorder (depression, bipolar, OCD, ADHD) has the ability to choose to be different. There are numerous quotes about changing your thought process to be more positive. Can a diabetic choose to have healthy blood sugar? Can a Lyme patient choose to reverse joint damage? I do so much to prevent an episode, but sometimes they come despite my best efforts. The founder of this website, Catherin, has Hashimoto's disease and described it as this:
"How I describe to people what Hashimotos is like (or any autoimmune disease) is what you feel always like you are coming down with the flu. You feel off but you can't put your finger on what is the matter until you wake up the next day completely sick and you go, "Oh, that's what I was feeling." We feel like that "almost coming down with something" feeling everyday, and just like any virus we are not in control of how it hits us. You can't change how getting sick feels, you can only support it with rest, liquids etc., but you do not control it."
Once treatment kicks in, there is such relief. My brain goes from hurting to being able to process information. Then I'm faced with the repercussions of losing control.
I am wracked with guilt and trying not to fall into self-loathing about my recent episode.
As with all of life, there is importance in trying to repair something you've damaged. I will try to repair this relationship to the best of my ability. If I can't, I won't be angry, just extremely sad. From now on, I'll try to educate the people in my life to understand that sometimes I'm not the confident woman I portray professionally. At those times I need extra understanding and empathy. I may need space. Or I may need rest. Or I may need to help them accomplish something. Helping loved ones grounds me. Sometimes my limitations make me a terrible friend. This has made me realize that I can't tell people what I need if I keep this disease my deep, dark secret.
Living with bipolar disorder has affected my professional life. I feel like this episode came about because I've pushed myself so hard for so long. I'm balancing being a single mom, newly divorced, and moving across the country. I'm trying to run a business, grow my social media presence, deal with Lyme disease, and support the people who contact me privately.
In all honesty, I'm not doing all of these very well.
I have clients ready to book photoshoots. I haven't booked them because my photography studio isn't unpacked. I haven't unpacked my studio because I need someone to help me move things around. I need to get my bookkeeping in order. I need to find an assistant. I need to get my son into a good preschool or daycare.
Part of the reason I've pushed myself is this list lives in my head like a blinking neon sign that I'm not up to par. I see contemporaries booking jobs, traveling, and photographing beautiful things, and I wonder if I can ever do what they do. I push myself to pretend I don't have an illness. I have many ideas on how to help people grow their confidence. But I don't have the strength or time to put them out into the world.
I didn't choose this. I didn't choose to be sick. I'm doing my best, but sometimes my illness gets the better of me.
The stigma of this disease will never change unless those of us who work to manage these diseases speak up.
I'm Iman, and I'm speaking up.

Iman Woods is an American artist who specializes in pin-up photography. Through a unique and therapeutic process, she's spent over a decade in perfecting, Iman helps women undo the damage from a negative self-image and unrealistic beauty industry expectations. She helps women embrace their own style of beauty and see themselves in a new light. You can find her on her website, ImanWoods[dot]com.
Note: Articles by Iman may contain affiliate links and may be compensated if you make a purchase after clicking on an affiliate link.