Last updated on April 2nd, 2012 at 12:23 pm
Today I have been dancing around my kitchen while singing along to La Camisa Negra by Juanes, one of my favorite songs.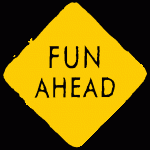 Because I was working from home, and didn't feel like leaving the house on this very rainy, gray upstate New York day, I did this wearing plaid pajama bottoms, fuzzy purple socks, and a fuzzy sweater, and I'm sure must have looked ridiculous if anyone happened to be watching me through my large, curtain-less kitchen windows.
(Not that I care, mind you!).
I am trying to learn the words to the song, so I took a break from my work for the day to play it over and over and sing the lyrics — badly! —while dancing around my kitchen stools.
I've decided that one of the most fun ways to learn more Spanish this year — which is one of my goals for 2010 — is to listen to music I love and watch more movies in Spanish.
There is definitely something to be said for having fun while living our dreams.
I am reminding myself of this as I dive back into writing my manuscript. Sometimes I take myself a little too seriously, since I have such big ambitions for my book.
I of course want it to be "great literature," touch and inspire others, and reach as many people as possible. I have a lot of goals for the story line, scenes, language, tone, and the lessons I want to impart.
Yet it can be totally intimidating to sit down at my computer with the thought that I need to produce something brilliant today.
It feels much more liberating to sit down to write knowing that I can write a not-so-hot first draft, and then edit and polish from there.
I don't think that any of us can live our dreams, and be happy while doing it!, when we put too much pressure on ourselves to do it perfectly. The truth of the matter is that it takes time to live our dreams, and it makes sense to enjoy the process and journey along the way.
So, this week I am going to commit to sitting down to write at least four days out of seven, and to make it fun when I do… Getting up for periodic dancing breaks if I need to, listening to music if that helps, and giving myself total permission to just create now and edit later. Just to write what pours out, and to let that be enough for now.
I'm staying in motion on my dreams, and that's what matters.
Because I think that we do better and live more dreams when we lighten up and have fun while doing so, I'm also including a few studies and articles that I found about the importance to our health of having fun:
The health benefits of dancing
While I'm at it, here are two great videos I came across this week (with thanks to Brian Johnson!) which made me laugh, and put life back in perspective.  If you want a fun break from your day, check them out:
and
Can you find some ways to lighten up and have more fun this week while living your dreams?
Lisa

(Lisa has launched her dream by signing up for Ellen Sussman's "Memoir-in-a-Year" class, speaking her story out loud at a Take Back the Night rally, and committing to a regular writing schedule – 50 pages completed by December 5th, when she also turned in her first book chapter! Her next milestone is to have 100 pages completed by February 6th. Being invited to join 8womendream.com was a dream come true, and she looks forward to chronicling her writing process. Lisa is currently bi-coastal with her home in historic Troy, New York and her heart in San Francisco.  Lisa's post day is Tuesday).
DREAM GOAL:Â  NOVEMBER 01, 2010 COMPLETED MEMOIR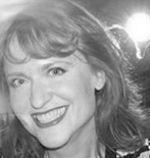 Lisa P. Graham is an inspirational writer, life coach, TED motivational speaker, and globe-trotter whose passion is to help others to find happiness and meaning in their daily lives. A political activist at heart, Lisa would like to empower more women to run for political office as a way to create positive change in the world. You can find her on her website or watch her TEDx speech on YouTube.
Note: Articles by Lisa may contain affiliate links and may be compensated if you make a purchase after clicking on an affiliate link.