Last updated on September 6th, 2019 at 04:08 pm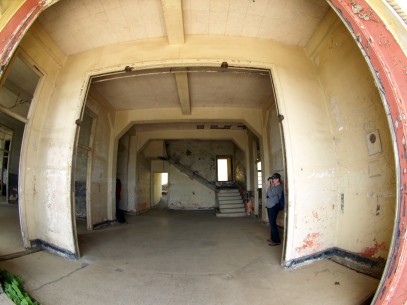 As part of my top photographer dream, I attended my first Scott Kelby Training Photography Crash Course on Location Lighting for Challenging Situations by Joe McNally.
In case you aren't familiar with Joe McNally, he is an internationally acclaimed, award-winning photographer whose career has spanned over 30 years and included assignments in over 70 countries. 
It is said that McNally bridges the world between photojournalism and advertising. His portfolio includes cover stories for TIME, Newsweek, Fortune, New York, Entertainment Weekly, The New York Times Sunday Magazine, Men's Journal, Sports Illustrated, and National Geographic to name a few.
Joe McNally is also the instructor who led a National Geographic Expedition workshop I attended in Italy when I traveled there in 2007 to work on my photography skills.For about twelve dollars an hour, we received training from a photography industry rock star. I think it was a great bargain.
3 Lighting Rules by Joe McNally
First, always fight for natural light. If at all possible, NEVER use the built-in flash on the camera. But if natural light is not possible, use one of these approaches based on the needs of the shoot.
1. One external flash.
Most of us have lighting kits and could relate to the tips he was giving us here. He spent an hour taking image after image of the model on the stage by changing settings, moving the one flash around, bouncing it here and there. One move would change the entire energy of the final image. It gave me many ideas on what to try with my photography.
2. Multiple flashes.
This was a more sophisticated demonstration for those photographers who have studios or do a lot of location work.  Joe was masterful–he shot image after image, and all the changes he made, he would compare back to the original shot. When I became overwhelmed,  I'd put my pen down and simply watch his mastery. It will be a while before I jump to his skill level, but at least I know what I need to become to get to a master's level.
3. The Big Guns.
Joe demonstrated the use of massive, powerful spotlights and multiple strings–the size of the flash units were unreal. Maybe one day I'll get to shoot on a project that has the need for that amount of lighting.  The downside to using the big guns is that it takes a tremendous amount of time to set up, adjust, reset, and use.  Patience is key.
I watched in awe as Joe led the workshop with his incredible knowledge and confidence as a skilled photographer. I came for the technical training, but I also learned tips that weren't on the course agenda.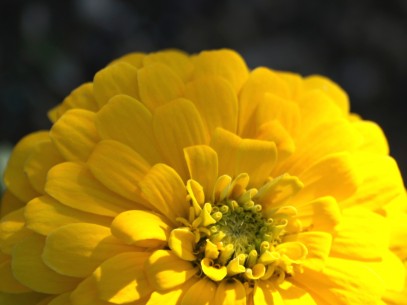 5 Tips from Joe about being a good photographer
1. Photography requires patience.
If you try to hurry or push, your photos will look hurried and pushed.
2. Anticipate ugly.
Expect mistakes. Embrace the 10/1 rule, which means for every ten photographs you take; if you get one right image, you're ahead of the game. Really.
3. Always go back to square one.
If something goes wrong, return to your starting point.
4. Don't quit till you get the shot.
Or, until you can say, "I've tried everything I know how to do, and I'm not getting there, so let's move on and try something else."
5. You can't shine a turd.
"You can't shine a turd" is one of my favorite Joe McNally quotes. He learned it from one of his past editors. The quote means: Wait to create a good image. Don't rely on editing afterward to make it right. If you take a fair shot in the field, no amount of time spent in substantial post-production adjustments will make the photo right. It will always be terrible — pretty, shiny, edited crap. But crap nonetheless.

Joe also advises "No matter how much crap you gotta plow through to stay alive as a photographer, no matter how many bad assignments, bad days, bad clients, snotty subjects, obnoxious handlers, wigged-out art directors, technical disasters, failures of the mind, body, and will, all the shouldas', couldas', and wouldas' that befuddle our brains and creep into your dreams, always remember to make room to shoot what you love. It's the only way to keep your heart beating as a photographer."
And I would add that the same can be said for any big dream … always remember to make room to do what you love.
Remy Gervais
When Remy Remy Gervais isn't out photographing the Northern California wine country, you can find her consulting at EMyth as a business coach and training development manager.

Enjoy this special 8WomenDream Guest Contributor story submitted by new and experienced big dreamers throughout the world, edited and published to capture a dream perspective from different points of view. Do you have a personal dream story to share with 8WomenDream readers? Click here to learn how to submit dream big articles for consideration.
Note: Articles by Guest Post Contributors may contain affiliate links and may be compensated if you make a purchase after clicking on an affiliate link.