Last updated on July 8th, 2022 at 01:47 pm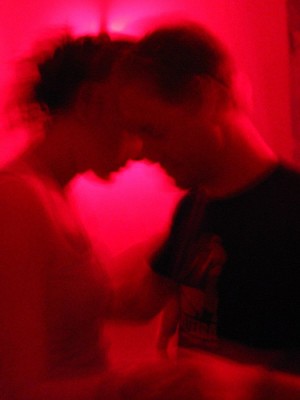 Last weekend, I returned to the Boston Ballet School where I had taken my first "official" dance class years ago, back in college. It was one of those times when it felt like my life had come full circle.
This time, it was for a weekend-long blues dancing event. I had traveled to Boston for BluesShout, a lindy hop and blues event featuring live bands, dancing until sunrise, and some of the world's best blues dancing instructors.
Returning to those same classrooms, where I had pirouetted, plied, and arabesqued, felt like confirmation that dancing would always be part of my life. It felt like coming home again.
I loved to dance as a little girl, and did it for fun, high-kicking the Irish Jig in the living room with my dad, memorizing my girlfriends' jazz routines, and pretending to tap dance like Shirley Temple. Yet I never officially took dance lessons as a child.
When I first took a ballet lesson in college at the age of 21, I fell in love–with the precision of the movement, the elegance, and grace, the way that every muscle and its positioning became important somehow for me to simply move my toe. I bought leotards and diaphanous ballet wrap skirts and made flying leaps in front of the mirrors. I marveled at using every single muscle in my legs. It was a revelation.
An Addiction Born
It would launch years of dance lessons for me in all different styles, including tango, flamenco, belly dancing, salsa, and then swing dancing. Eventually much to my own surprise, I became a professional dancer. That hadn't been the goal or the intention in the beginning. Dance was simply something that I loved to do.
Because I loved it so much, I took more and more classes as a young adult, launched by the precise movements and simple joys of that first ballet class.
In 1998 I first discovered lindy hop, the original swing dance from the 1920s and 30s. A girlfriend of mine at the time wanted to attend the American Lindy Hop Championships, just to check them out. At the time, we were doing East Coast Swing, another swing style, heading to local clubs decked out in vintage dresses with twirly skirts.
We went, I watched, and I was head over heels again. This dance was improvisational, sexy, and fluid and the dancers performed it with musicality, grace, and a sense of humor. I watched the competitors perform and thought to myself, "I am going to BE one of those dancers someday!" I knew I would become a "Lindy Hopper."
A Vengeance and a Passion
I took the dance up with a vengeance. Along the way, I met another swing dancer and started dating him, and we ended up teaching together. He was new to the area from Ohio and was our new local dancing superstar with fancy moves that were new to us. He needed a teaching partner.
It was a dream come true for me of being a lindy hop teacher and performer.
We taught hundreds of students and traveled often to study with some of the best lindy hop instructors internationally. We attended week-long dance camps in the summertime, where we'd take dance classes all day and dance all night, stumbling back to our cabins in the woods, exhausted but deliriously happy, at sunrise.
And, we danced in front of thousands of people: at an outdoor summer concert in Albany; at First Night New Year's Eve celebrations locally; on local television. It was a clear case for me where without planning it, or knowing how to go about doing it, a dream came true for me just from the sheer force of passion and joy, just from being in action on it, and moving when opportunities presented themselves.
Returning To the Source
Now, years later, I returned to the Boston Ballet School for blues dance classes, this time just for fun as a student. I got the chance over the weekend to dance with many of my favorite blues and lindy hop dancers from around the country.
Original lindy hop innovator and superstar Frankie Manning used to say that every dance is like a three-minute romance. You fall in love with your partner for three minutes on the floor, then spin into the arms of another man. Indeed, all weekend, I fell in love over and over with the feeling of being in someone's arms, moving together to the music, syncopating to the beats, and moving our hips, bodies, and hearts in unison.
Dancing all night long is still a dream come true for me, even if I am not choosing to dance professionally right now.
Reawakening the Dream
Of course, it also made me think I want to be out there dancing more again than I have been in the recent past. Few things bring me greater joy than dancing, and I am a big proponent of doing the things in life that bring us the most joy.
Isn't that a big part of the reason we are here? To enjoy life?
In my book, it is. Traveling to a recent BluesShout dance event reinvigorated my intentions to actively be out there dancing more, which for me in the near future will include more blues dancing and lindy hop events; more belly dancing since that is another favorite of mine, and another dance style that I have performed in the past; and pole dancing classes at a studio in nearby Saratoga Springs, New York.
I also aspire to learn more tango and to do more salsa again. My "return to dancing" may include some '80s dancing nights at the local club, the Fuze Box, as well. We shall see.
For me, the important reminder over the weekend was that it is so important to make time to do what we most love. And that we really never know when a passion will morph into a profession, or what will come of following our joy.
Live Your Passions To Find Your Dream

I often remind my life coaching clients that if they are feeling unhappy or unsure of what to do next, or stressed or overwhelmed, sometimes the best thing we can do for ourselves is simply to get out there and do something that we know makes us happy. For me, dancing is one of these things. For others, it could be gardening, cooking, hiking, biking, swimming, or countless other activities. We all have our favorites.
Engaging in activities that bring us great pleasure and joy is one of the fastest and most obvious ways to feel happy again and elevate our spirits and energy levels. Yet sadly with the pace of modern life, many people sacrifice doing what they love for work that they may not love, and for just general "busy-ness."
I would argue that getting out there and doing what we love will help us realize all of our goals and dreams, even when these two things seem unrelated, simply by raising our levels of joy. We so often hear stories of people who meet their "soulmates" precisely because they are out there in the world doing what they love. And we are more likely to realize all of our dreams when we are coming from a place of happiness already.
If you are too busy working or taking care of others to do what you love to work on your big dream, perhaps it's time to reevaluate your priorities and make sure YOU are one of them. In the end, after all, we do all that we do for one final goal: to be happy doing something that feeds our soul.
Isn't that why we work hard for our dreams, seek to make more money to live our dreams and engage with others in support of our dreams? We all ultimately want to be content with this one precious life.
Here's a quick check-in on doing what you love:
What activities make you happiest, and bring you the most joy?
When's the last time you engaged in that activity?
If it's been a while, can you schedule it on your calendar now?
Or better yet, do it today!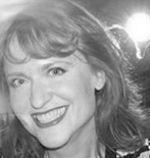 Lisa P. Graham is an inspirational writer, life coach, TED motivational speaker, and globe-trotter whose passion is to help others to find happiness and meaning in their daily lives. A political activist at heart, Lisa would like to empower more women to run for political office as a way to create positive change in the world. You can find her on her website or watch her TEDx speech on YouTube.
Note: Articles by Lisa may contain affiliate links and may be compensated if you make a purchase after clicking on an affiliate link.