Last updated on October 25th, 2012 at 07:22 pm
You know those moments when you feel unstoppable? When you just know you are well on your way to living your dreams, and loving every minute of the journey?
I hope we dreamers have all experienced those magical times when the universe seems to be rearranging itself on our behalf, when we have no doubts about our ability to create all that we dream of, and when we fearlessly charge full-steam ahead!
Then, There Are Other Days… 
At least for me, and for most dreamers that I know, there are those other days… When walking the path required to live our dreams, taking the steps, feels arduous, or when we doubt our ability to achieve all that we dream of, or when we feel like giving up.
Of course, those are the times when it's most important to stay the course, to "do the thing you think you cannot do."
That's why I jumped out of a plane last week: to remind myself that I can and will overcome any fear, and will do what it takes to live all of my dreams!
What To Do When You Fall Down
When those times comes, as they will, when things feel difficult, it's important to push through. Sometimes it means recruiting the help of friends.
Sometime it means, paradoxically, resting or playing, doing something fun and joyful that lifts our mood. That way, when we return to the task at hand we're energized and more confident.
I love this quote by Howard Thurman: "Don't ask what the world needs. Ask what makes you come alive, and go do it. Because what the world needs is people who have come alive."
I think this can refer to both the substance of our dream visions, and the activities in the world that bring us the most joy, whether they are part of our paid work or vocation.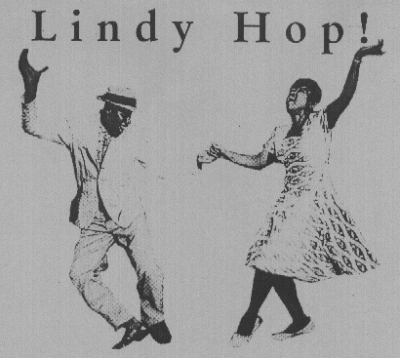 Dance, Dance, Boogie, Boogie, Dance! 
For example, I've been a dancer for years. I used to dance professionally, teaching and performing lindy hop.
I performed on local television often, and in front of crowds of thousands. I swiveled and twirled, was dipped and flipped.
It was so much fun!  I don't teach anymore, by choice, yet my body and soul are happiest when I'm dancing often.
So, I belly dance. I take hip hop lessons. I do Zumba.
One of my "bucket list" items is being able to belly dance with a lit candelabra on my head. My new belly dancing instructor, who just happens to live down the block from me, can dance and wiggle her way down to the floor with a lit candelabra on her head, and I'm going to learn!
Travel makes me feel alive, discovering new places. Jumping out of a plane definitely made me feel more alive!
I tend to love adrenaline sports, and plan to incorporate those into my life more often: zip-lining, white-water rafting, roller coasters, whatever feels like the most fun to me in the moment.
Simple Ways to Recharge!
If I'm struggling with making myself sit down to work on my book, I'll often opt for a change of scenery, and instead of working from my home office, head to a local cafe. I prefer to try new ones to shake things up, and often find that when I do, I get an  extra dose of inspiration.
For me, simply dressing up in clothes that make me feel pretty, wearing favorite heels or earrings or a favorite shade of lipstick, can do a lot to boost my mood. I'm like my dad's mom, my Grandmom who was a true glamour girl (shoes matching the purse, which matches the scarf and the eyeshadow!).
I have certain hilarious friends I know I can count on when I just need to lighten the mood. So I'll give a quick call or send a quick text and know that they will inject some levity into my day.
Even just getting out in nature, being in the sunshine, can make a huge difference for me…
Helping Others
Sometimes when I'm feeling stuck when working towards my dreams, I need to just take a break to do something for someone else. I love supporting the nonprofits of friends who are doing great work in Africa, and doing anything to help support the global education of women.
If I'm not feeling totally inspired, just doing something kind for someone else, even the most simple gesture, can lift my mood.
Plenty of studies show that being generous elevates our spirits.
What Makes You Come Alive? 
If you are feeling stuck right now while working on your dream, what can you do that will make you feel most alive? What can you do that will bring you the most joy?
Sometimes the steps we need to take to live our dreams do energize us. And sometimes there are moments when living our dreams feels hard, when we simply have to keep moving, keep walking forward, step by step.
In those moments, I love to recharge by connecting with my joy, by plugging in and doing something that makes my heart sing. This past week, this included belly dancing, hot power yoga, walking through a canopy of red, gold and green autumn leaves as they change colors, and visiting with a funny and beloved friend who I hadn't seen in months.
Some days, working on my book feels inspiring. Some days, I just need to keep moving! and do something else to elevate my levels of joy.
What can you do today and this week that truly makes you come alive?
Lisa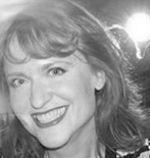 Lisa P. Graham is an inspirational writer, life coach, TED motivational speaker, and globe-trotter whose passion is to help others to find happiness and meaning in their daily lives. A political activist at heart, Lisa would like to empower more women to run for political office as a way to create positive change in the world. You can find her on her website or watch her TEDx speech on YouTube.
Note: Articles by Lisa may contain affiliate links and may be compensated if you make a purchase after clicking on an affiliate link.