Last updated on February 7th, 2013 at 05:13 pm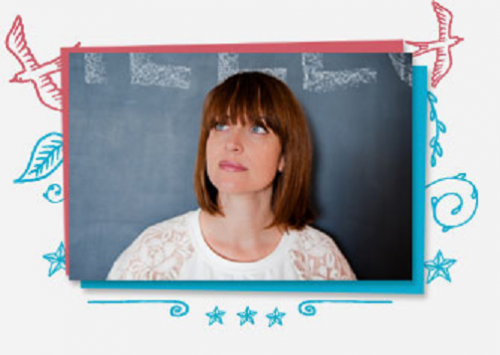 iStock photo has partnered with creative powerhouse Alessandra Lariu, Co-founder of SheSays and CEO of Shout, as its October Artist in Residence.
As the Feast Artist in Residence, Ale is working with a specially selected protégé, Kervie, on a project, aka The Brief, around women and leadership related to 2012's theme of "Creating a Better World."
She is mentoring Kervie, writing guest articles and sharing her unique perspective on women in the creative marketplace for all Feast subscribers to enjoy.
iStockphoto recently celebrated its one year anniversary of Feast, an initiative that helps creative minds come together to share, create and learn. To kick off its second year, Feast is continuing its flagship project of unique public mentorships between cutting-edge leaders in diverse fields and the protégés who apply to work with them online.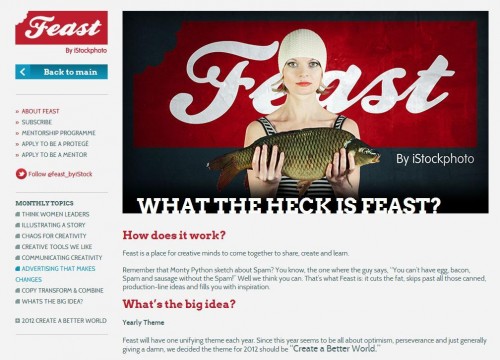 By spearheading The Brief, "Think Women Leaders," Ale hopes to change the way feminine leadership is visualized. In a partnership with Varsity, the global leader in cheer-leading camps, competitions, special events and spirit fashions, Ale is tasking her protégé to create a campaign or single tactic that will introduce feminine mascots to the American school system.
Currently the national mascots at American schools represent leadership, sportsmanship and pride using mainly masculine based symbols of power and strength. Ale's initiative will allow female athletes, students, band members, etc., the chance to see their values equally recognized and celebrated as strengths, not weaknesses.
"As a creative force who shows no signs of slowing down, Ale is the perfect complement to the Feast initiative," said Rebecca Rockefeller, Senior Vice President of e-commerce at Getty Images and General Manager of iStockphoto. "Ale represents everything Feast is about: commitment to evolving creativity and the community it fosters, and the numerous benefits a strong, creative mentor in action provides."
In addition to co-founding SheSays and running shout, Ale was 29th on Fast Company magazine's list of 100 Most Creative People in Business in 2010, beating out Tom Ford, Jamie Oliver and the founder of Foursquare.
In 2011 she was named "World's Most Influential Female Creative Director" by AdWomen and awarded "Greatest Individual Contribution to New Media" by NMA magazine. And in 2012 she was included in Fast Company's "League of extraordinary women" with 60 other amazing ladies like Hillary Clinton, Oprah and the founder of Kiva.
Additionally, in honor of its first year anniversary, iStock conducted a survey through social media, its newsletter and email list to improve the Feast website and the information it provides its visitors.
Following the feedback provided, Feast subscribers will now see more inspirational articles and fresh content, as well as a new look!
For more information on Feast's October Artist in Residence Ale Lariu, please visit feast.istockphoto.com/topics/think-women-leaders/meet-ale-lariu
Remy

Enjoy this special 8WomenDream Guest Contributor story submitted by new and experienced big dreamers throughout the world, edited and published to capture a dream perspective from different points of view. Do you have a personal dream story to share with 8WomenDream readers? Click here to learn how to submit dream big articles for consideration.
Note: Articles by Guest Post Contributors may contain affiliate links and may be compensated if you make a purchase after clicking on an affiliate link.