Last updated on February 23rd, 2023 at 03:21 pm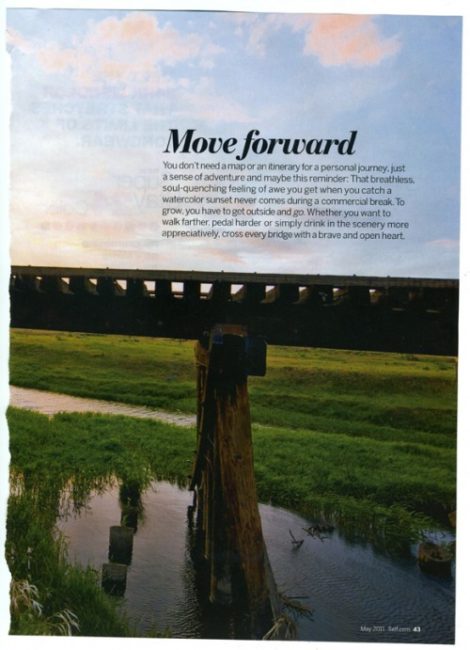 Earlier this week, we celebrated Martin Luther King, Jr Day. While it was amazing to have an extra day off work (of course!), it was a wonderful opportunity to sit back and think about this fearless activist and leader. If you're anything like me, when you think of MLK, the phrase that comes into mind is "I have a dream."
This blog is a place to celebrate, analyze, laugh about, be excited about, cry about, stress about, learn, grow and open up about our dreams. Well, looking through a few other powerful MLK words, I came across this one:
"If you can't fly then run, if you can't run then walk, if you can't walk then crawl, but whatever you do you have to keep moving forward."
I have no idea where you're at in life; what you're doing today and what you are looking to do in the future. Today, I simply want to encourage you to do what you can. Take Martin Luther King Jr's wise words to heart – do whatever you can to keep moving forward.
Quite often, we push ourselves to do too much. Sometimes we can't fly or run or even walk. Sometimes we can't accomplish every single dream or do every single thing in one day. That isn't what we should be focusing on. Instead, we need to focus on doing absolutely anything (and everything) we can to continuously progress and move in the right direction.
My big dream is to ultimately be a life coach after a few years of working in design and marketing. I've recently felt a bit discouraged and haven't been working on achieving this dream. I've been feeding myself excuses: it's expensive to get certified, no one would hire me, no one I know wants/needs a life coach, I'm being unrealistic, blah blah blah blah blah. Well, you know what?
That's wrong.
And you know why that's wrong? Because I am refusing to move forward.
Earlier this week, I chose to rise above those feelings of negativity and stop listening to the excuses. I spoke on the phone with a high school girl offering her advice and practical tips on her future ahead. I got off the phone and then it hit me – THIS is doing what I want to be doing.
That phone call is exactly what life coaching is.
It might not seem like a big step – it's definitely not flying or running in the words of MLK, but you know what? It's a proactive step forward.
And I'm speaking to her again next Tuesday…and the one after that.
Andrea Teggart
Andi Teggart is a multi-faceted entrepreneur and digital communications strategist with 10+ years of experience focused on strategic social media, public relations, blog writing, email marketing, brand and influencer marketing, and event planning. She's worked in a wide range of professional settings including at a top PR firm (Edelman Digital), at small tech startups, in-house managing social media at Facebook, and for the last five years, running her own digital marketing and communications consulting agency Lucky Collective.

Enjoy this special 8WomenDream Guest Contributor story submitted by new and experienced big dreamers throughout the world, edited and published to capture a dream perspective from different points of view. Do you have a personal dream story to share with 8WomenDream readers? Click here to learn how to submit dream big articles for consideration.
Note: Articles by Guest Post Contributors may contain affiliate links and may be compensated if you make a purchase after clicking on an affiliate link.