Last updated on September 25th, 2020 at 06:05 pm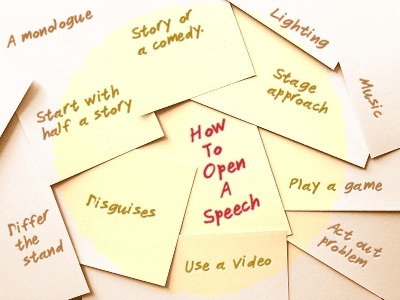 I recently gave a speech and presentation titled Driving Business Profit With Social Media in no small part by the effort from substantial cups of coffee.
The presentation is the first of four that will focus on small business growth using social media for a local business event.
This wasn't the first training/seminar I have presented as part of my "public speaking as another stream of income" dream, but it is the first with a future commitment.
Hey! Rome wasn't built in a day.
I approached this presentation speech project with this idea:  Take what you are doing, and find a way to do it times 10.
I then created an outline for my presentation.
If my presentation was a topic for an e-book alone, it would still be in the rough draft idea phase. If I had scheduled a webinar, the workbook not be as complete. Instead, offering a speech with some presentation slides allowed me to test the topic in detail to a live audience in a 40-minute speech and presentation. I received feedback that helps me clarify the content and prepare for the next presentation.
Here are some of the ideas I used to formulate my presentation:
1. TED's Secret to Great Public Speaking
"There's no single formula for a great talk, but there is a secret ingredient that all the best ones have in common. TED Curator Chris Anderson shares this secret — along with four ways to make it work for you. Do you have what it takes to share an idea worth spreading?"
2. How to Practice a Speech or Presentation
"Communication Coach, Alex Lyon helps people with communication skills, presentation skills, and conversation skills.
3. Presentation Good/Bad Examples
"A short simple video of good and bad examples of presentations."
Sometimes it's great to start with baby steps like giving small speeches and presentations before writing that ebook or taking your public speaking dream to the next level. Starting with a series of presentations allows me to get comfortable delivering a message to a group of people. Joining Toastmasters is next.
Heather Montgomery

Heather Montgomery is a fitness writer, triathlete, and serial entrepreneur who is devoted to sharing what she has learned about becoming a triathlete after age 40. She uses her Metabolic Training Certification to help other women struggling to get fit in mid-life. She lives and trains in Santa Rosa, California, the new home of the Ironman triathlon. You can find her biking the Sonoma County wine trails.
Note: Articles by Heather may contain affiliate links and will be compensated if you make a purchase after clicking on an affiliate link.