Last updated on April 2nd, 2012 at 01:30 pm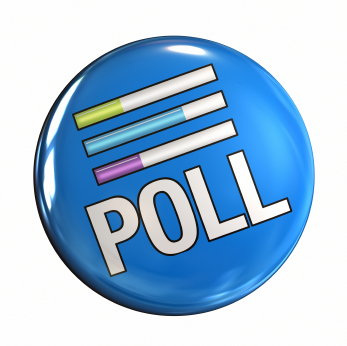 8 Women Dream is growing. Earlier this year, the 8 Women Dream website surpassed 1,291,291 page views.
We recently turned to you to find out how we can make 8 Women Dream better, to ask your input on our dreams, and to find out what you need to keep you dreaming too. We received some amazing insights and feedback. The surveys remain open, and we invite you to share your two cents.
We are sharing some of the results thus far, which will be used by us to further improve your experience on 8 Women Dream and shape our future on the Internet.
Here's what you have told us so far —
Remy initiated this poll to gain feedback from readers for where they would like her to go take pictures. And the winner was Santa Fe, New Mexico.

Other suggestions offered from survey respondents —
New York
Venice, Italy
The low country, Savannah, Georgia and Charleston SC.
Sedona, AZ
Jackson Hole Wyoming
We initiated this poll to check in with our readers to see if we are providing content they like, or could we be doing a better job at telling dream stories. So far the survey respondents have indicated that they want more in-depth articles, which I am interpreting as more "how" and "why."

Other suggestions offered from survey respondents —
Great site! I would come back as is :)
Success with the tips (I am a new reader)
Clearer focus
All wishes to come true on it
Practical help
Personal, heart-warming real content
One respondent wrote that they thought that one of our dreamers was rich and bored (thus making her dream easy) and I want to openly state that this is simply not the case. All of us have ridden the financial tsunami over the past three years and have the bruises and scars to show for it. The reason I started 8 Women Dream was to prove that you don't have to be in the 1% to make your dreams come true. We succeed because we don't give up. Plain and simple. No riches involved. But if you know of someone who would like to fund us then we are all ears.
It's time to re-brand 8 women Dream and come up with a logo image that represents dreaming big. We thought we'd ask our readers to tell us what they think of when they dream. What symbol reminds you that the world is full of possibilities and dreams do come true? We asked you for insights and we loved the responses.
Stars is so far the clear image winner —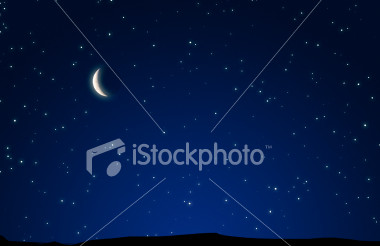 Other suggestions offered from survey respondents —
Cloud-like
Star and a moon
Clouds
Stars and other celestial beings
Candle
Bright sunny days
Rainbow and cloud
I like the Dandelion, but just one big one
More choices or the number 8
We have been considering holding a contest for the design with the winner getting his or her own graphic design page on 8 Women Dream, a free add on the left sidebar for a year and a spot on our top graphic designers post which averages 45,000 views a month with visitors who click through to the referred designers listed. We may need to do another survey…
Heather and I have been meeting weekly to discuss what kind of dream products we should offer to help you stay focused on your dreams. Since Heather is studying products and product launches, it is only natural that she hang her butt out there and lead 8 Women Dream in product launches.
So far respondents have told us that "Something to look at – wall hanging or print I can put up to look at daily" would most remind them to dream. What about you?

Other suggestions offered from survey respondents —
Reminders like emails
Inner motivation
Dream pillowcases
Katie has a new survey asking for feedback on where she should go for her winery travel dream. Go to Find Your Dream: How Catherine Hughes Polished My Travel Dream and Take My Survey (Part 2 of 2) to take the survey and offer feedback. (Santa Barbara/Paso Robles, CA is in the lead).
Remy has another survey asking for feedback on her most recent photographs. To take her survey and offer feedback, go to Wordless Wednesday: San Francisco Adventures. (So far the Golden Gate Bridge Span image is winning).
On behalf of the women of 8 Women Dream I want to thank you for taking the time to take our surveys and for stopping by to read our dream musings. Your feedback is critical to our success and will be used to write better articles and provide you with the inspiration and information you need to create your big dream.
If you have additional feedback or questions feel free to reach out to us directly at pr(at)8womendream.com or leave a Facebook comment below.
Catherine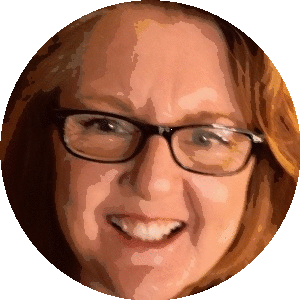 Catherine Hughes is the founder, content director and editor-at-large of 8WomenDream. She is passionate about helping women step out of their own way and strike out into a world waiting for their special talents. She's a published author and a former award-winning mom blogger. Catherine has helped companies both large and small create engaging web content, social media narratives, and unique blogging platforms. She claims to be a redhead, but don't hold that against her.
Note: Articles by Catherine may contain affiliate links and may be compensated if you make a purchase after clicking on an affiliate link.