Last updated on April 27th, 2014 at 12:50 pm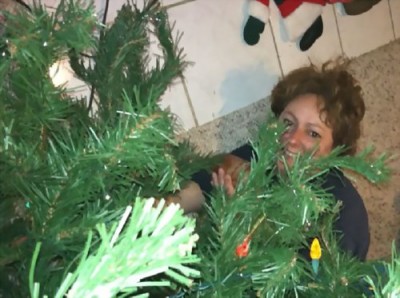 I am sitting in the hair salon chair listening to the blues and waiting to have my head massaged.
The sound and feeling is busy, but it's an extreme departure from my new workplace at a hotel restaurant.
At work, I sit in my office and I listen. I listen to the chaos, I listen to the sheer insanity that goes with the culinary industry.
For a split second I will question my choice — What The F*** am I doing in this industry? But I don't have to think long about my answer.
This is my dream, but I'm not patient.
And now, there's no time. Zip. None. Nada. My cats, Yin and Yang are sad because they miss me. I miss them. My house is a mess and I miss being home.
At first, I had trouble sleeping, now I have trouble waking up. I have the most obnoxious horn along with the local classic rock station as an alarm to help me open my eyes. I still sleep, but I do hear it.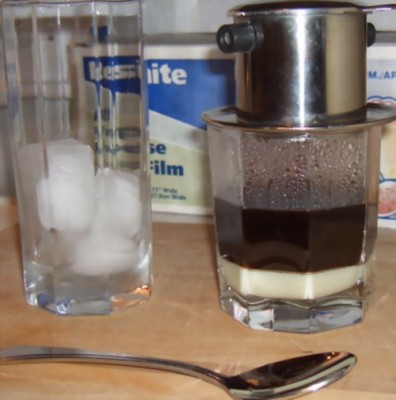 I brew my own iced coffee, which I liken to jet fuel. I put it in a shot glass on my nightstand.
Before I close my eyes to sleep, I stretch out my arm to make sure my hand reaches the glass, so that when the alarm goes off and my eyes are still closed I can get my shot.
Just like a junkie.
Yes, I'm a dream junkie. What I am doing is part of the real dream story.
I go to work and between phone calls, meetings, events and menu development there is staff who want to tell me their "issues." Issues with a co-worker, personal issues — you name it — shouldn't I get paid $150.00 an hour for this?
So I figure, why have a clock, or a watch? It doesn't matter. It all runs together like an annoying techno song in a dance club when you want to get off the dance floor, but don't want to be rude.
It's part of the dream process. Pay attention.
No one said fulfilling your dreams is easy. If you know someone who says it is, then I'd like to meet them and drink what they are drinking.
And here's the thing about time: there is none.
There is no "right time" to pursue your dreams. It doesn't matter what the dream is–going back to school, changing careers, starting a business, and traveling, etc.
I've heard a million times from a million people. "OH, I would love to (fill in the blank) but the kids are still too young … blah, blah, yada, yada."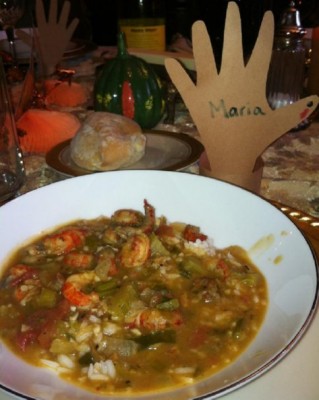 You know what?
Get over it and stop making excuses. NOW is the right time.
You don't have the time to waste.
Last year I surprised my family in Dallas, Texas for the Thanksgiving holiday.
They were so angry with me because just a few months prior I told them I couldn't find a decent airfare.
They thought I'd waited too long to book my flight.
So, the Wednesday before Thanksgiving I walked into their house like I've done my entire life.
My cousin, Melissa happened to be standing near the front door. She simply said with the sarcasm my family shares, "Get outta' here. What the hell are you doing here?!"
The rest of my family came into the room and the "OH MY GOD's" started, complete with tears flowing and big hugs that only family can give.
At the time, I didn't have a lot of money to spend, but I missed being with my family. My dream was to be with my family for Thanksgiving–so I went. I had faith that the money to make up what I spent would arrive.
It did.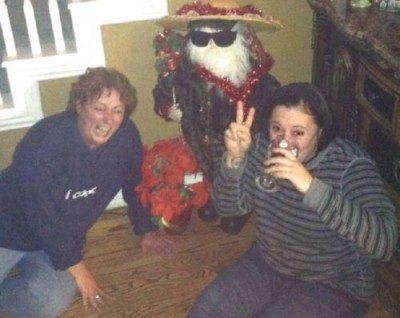 That's how dreaming works. It only helps you when you take action.
This year I didn't have the option to be with my family, but here is the gift: I see progress in the whole picture of the job I accepted and I am happy with that. Dreams take sacrifice, but when you make sacrifices for the right reasons, they produce rewards. You have to give and take for what you want — not just take — just like in a healthy relationship. It all comes out in the wash when you do.
So today my blog won't be it's usual length because I have until the hair dryer stops to finish chatting with you all. Then I go to the washbowl and back to work.
But I want you to hear me on this one point: Do not let time, or money stand in the way of your dreams.
And while you are at it on this crazy zigzag path to your dreams, it is imperative that you take care of yourself. There will be times when you will be completely overwhelmed, especially when your dream takes off. It will seem like there isn't enough time to care for yourself.
Eat quality food as much as possible and pamper yourself with trips to the hair salon, or something where someone has to take care of you — and let them.
Have an incredible week and I will catch up with you next Sunday —
Love, Maria
Here is my recipe for chicken soup, which for some reason helps me feel better physically and mentally when time is kicking your butt. It's natures' penicillin. Freeze some for when you need a quick meal.
Maria's Dream Junkie Chicken Soup
1 Chicken
1 whole Large Onion, large dice
4 Ribs Of Celery, Sliced
2-3 whole Carrots, Peeled And Chopped
Salt
Ground Black Pepper
Boil Chicken to make stock. Remove chicken and cool. pull chicken meat. Bring onions, celery and carrots to a boil in chicken stock. Season with salt and pepper. Turn heat down and let simmer for about 20 minutes. Add pulled chicken meat. Taste. Adjust seasoning if necessary. Add egg noodles, matzoh balls or any other comforting starch, if you wish.

Enjoy this special 8WomenDream Guest Contributor story submitted by new and experienced big dreamers throughout the world, edited and published to capture a dream perspective from different points of view. Do you have a personal dream story to share with 8WomenDream readers? Click here to learn how to submit dream big articles for consideration.
Note: Articles by Guest Post Contributors may contain affiliate links and may be compensated if you make a purchase after clicking on an affiliate link.