Last updated on April 2nd, 2012 at 11:28 am
What if you approached every situation in life as if the answer is already yes?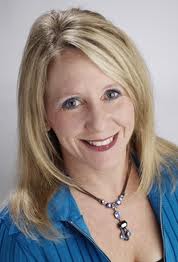 A few weekends ago, I had the opportunity to Skype with Gail Lynne Goodwin, the founder of Inspire Me Today. What a fantastic opportunity for me – as she is someone I've looked up to in my dream process.
I initially approached my communication with Gail via email and wanted to ask her a few questions for a blog post about her work and what inspires, motivates and encourages her.
Gail went above and beyond and offered to Skype with me on a Saturday morning. Our "interview" was the absolute opposite — but turned into a friend-to-friend chat.
The one huge lesson I learned from Gail was simply embracing YES.
I told her that one of my goals and dreams for the future is to become a certified life coach but expressed that I was too young to do it now.
She was confused and perplexed at my statement — and took me off guard when she said, "Wait…why not?" We then had an absolutely lovely conversation about how WE are often the ones who block ourselves from OUR future.
We are often the ones who are blocking ourselves from our own dreams.
This advice doesn't just apply to my dream of being a life coach or to me in general — it's for all of us. It's so easy to be scared to pursue life to the fullest because we are scared people will judge us, look down on us or simply "say no" to what we are doing.
By shifting your mindset — by approaching life as if the answer was ALREADY yes — you certainly are giving yourself more opportunities and way more joy.
I've previously shared my love for the Brave Girls Club with you, but found it ironic that this post (below) was their daily email today. For the next 24 hours, say yes to whatever comes your way — "say yes to crazy things that have shown up that you weren't expecting."
Say yes to the opportunity to love unconditionally even though it's difficult.
Say yes to the opportunity to forgive another, even if it seems impossible.
Say yes to the things that are creating resistance.
Say YES to your dreams.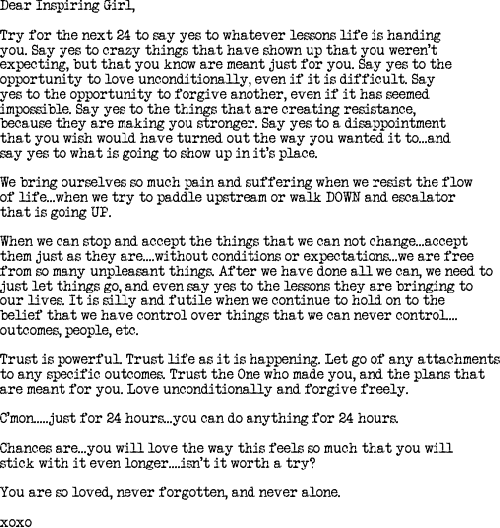 Happy Positive Thursday!
Andi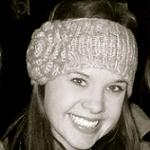 Andrea's dream is to become a certified life coach and motivational speaker. Her personal website is www.polish-my-crown.com. Andrea's post day is Thursday. This post was originally written on Polish My Crown.

Enjoy this special 8WomenDream Guest Contributor story submitted by new and experienced big dreamers throughout the world, edited and published to capture a dream perspective from different points of view. Do you have a personal dream story to share with 8WomenDream readers? Click here to learn how to submit dream big articles for consideration.
Note: Articles by Guest Post Contributors may contain affiliate links and may be compensated if you make a purchase after clicking on an affiliate link.