Last updated on November 26th, 2012 at 03:53 pm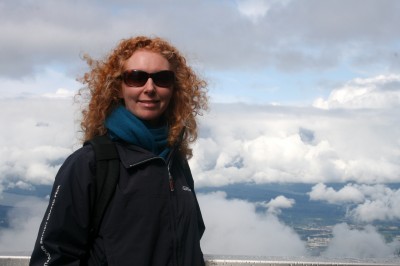 It is a few months past my first blogiversary but passing the 100,000 views mark in October prompted me to think about what has gone wrong and right during my first year of travel blogging, building the travel blog www.worldwanderingkiwi.com.
Wow I've been travel blogging for a year already! How did that happen? It has been a steep learning curve and I've had to learn many times from my mistakes but it's something I've always wanted to do.
More and more I turn to travel blogs rather than guidebooks when researching my own travel, searching for an authentic voice about destinations. As I strive to "make the pages of the atlas real" with my blog I hope I'm helping inspire others to travel.
So what do I wish I knew when I first started my travel blog?
Be active on Social Media
Being involved in the wide community of travel bloggers and writers out there in the social media universe has been one of the most rewarding aspects of my first year travel blogging.
Social Media is one of the most important ways you can promote your travel blog. Travelers now use social media to plan, book and enjoy their vacation time. The number of users researching their travel on their mobile devices is expected to rise 51 per cent by the end of 2012. Travel bookings made on mobile devices is expected to triple in 2013!
While travel blogging I have worked regularly with Twitter, Stumbleupon and Facebook and to a lesser extent Pinterest and Google+. Stumbleupon has been my biggest success in terms of driving traffic to my blog. The main tips I have about using social media are:
never share your own material on Stumbleupon (or you risk being blocked) and
make sure you include your Twitter handle in your RT button to make it easier for readers to tweet your posts.
I have been nothing less than overwhelmed by my discovery of the incredibly supportive and friendly world of travel bloggers out there. So many have helped me and so many have become friends. Just this element of travel blogging along has been immensely satisfying on a personal level.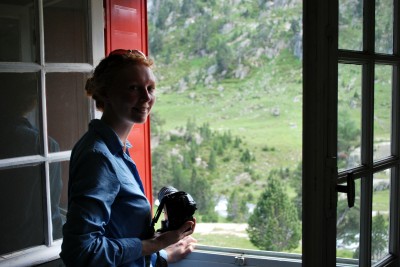 Sort out your SEO
By no means do I mean you need to be an expert on SEO to be a successful travel blogger but my previous experience as an online travel editor certainly stood me in good stead when setting up my blog.
There are a number of good WordPress plugins to make SEO easy so make the effort to create your metadata, create an xml sitemap (there's a plugin for this), optimise your images and think about keywords. Not that keywords should ever dictate what or how you write. But do keep an eye on what phrases people are searching on to find your site. Build a web of links within your site.
Looking at the numbers
I don't obsess about my traffic figures or rankings or SEOmoz or Alexa for my travel blog but I do find them a useful barometer of performance. I keep an eye on what stories are doing well but that has ranged from some of the world's biggest attractions to seemingly obscure activities and destinations.
Posting often and posting well over a long period of time is the best way to improve the performance of your travel blog. The bottom line is that the search engines love fresh, unique content so give it to them!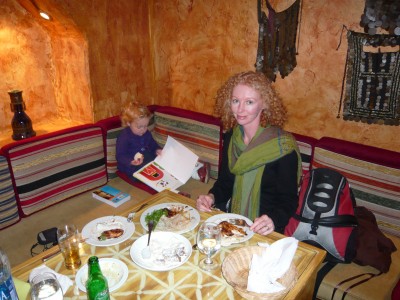 Niche is not necessarily king
Somewhat contrary to a lot of travel blogging advice I've read I have chosen not to define myself too narrowly to a sphere of travel. It is quality content that is important. The blog posts that have gone ballistic in terms of traffic are often my best ones – epic writing, epic photos.
Making money from your travel blog
I have had some success in generating moderate revenue from travel blogging but it is a very insecure way to (not) make a living and I need to supplement that with freelance travel writing and editing work. The next step in my travel blogging dream needs to be creating products to sell online, including e-books and a digital magazine.
I've read so many times that you have to blog about what you are passionate about and for me that is travel. I live and breath it. I'd be writing this blog if it was never going to make me a penny. Travel blog like you mean it!
I wouldn't be travel blogging if I wasn't passionate about sharing my travel experiences, inspiring others to travel, and 'making the pages of the atlas real' as it says in my tagline.
Natasha
Natasha von Geldern is a travel writer, editor, and blogger who is passionate about making the pages of the atlas real by traveling the world. She is a contributor to Travel Wire Asia, Wild Junket Magazine, Yahoo! Total Travel, and Travelbite. You can find her on her travel website and blog, WorldWanderingKiwi.
Note: Articles by Natasha may contain affiliate links and may be compensated if you make a purchase after clicking on an affiliate link.