Last updated on December 1st, 2013 at 08:01 pm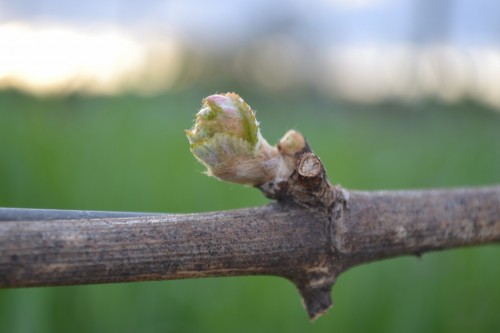 Bud break in the vineyard is nature's kiss on the cheek and promise that a new day, and a new vintage, are surely on the way.
This marvelous event represents hope, quite like the almost-too-tiny-to-believe finch eggs, in the nest just off the front porch of our little home in the vineyard.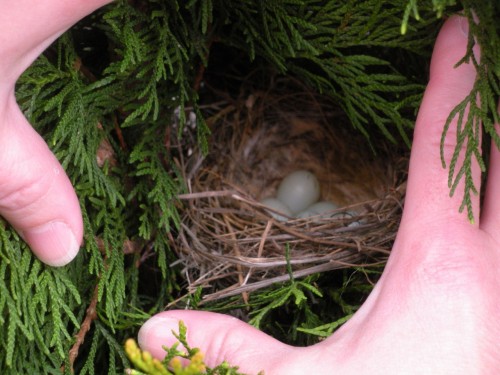 Other harbingers of spring grace our dream place in wildly gorgeous Willamette Valley, with a whole heaping helping of visual and aromatic delights, as well.
The apple blossoms and vigorous return of the brilliant chive and rosemary flowers in my garden stun me as I witness the almost moment to moment leafing out of the paper birch and fig trees we planted two years ago.
Mmmmm, I close my eyes and the taste memory of last autumn's spicy fig jam, makes my mouth water.
While my husband and I have experienced and enjoyed the very full-length version of spring here in Oregon since relocating from northern California's own beautiful wine country in 1996, I am amazed every single year.  By the grand, splendorous scale of the season.  The multiple hues of green.  The many weeks of narcissus and tulip displays that precede the wild iris, followed by still more colorful wildflowers that demand we pay very close attention to, and heed, this message of hope.
Mornings where I wake to the smell of pear blossoms beating out the smell of the Peet's light roast brewing in the kitchen, have me smiling before I even open my eyes.
I can scarcely contain my children's primal need to be out-of-doors.  But I have to insist they change out of their jammies first, before going out to collect the flowers to bring in for breakfast, taking a minute or seven to swing under the grape arbor and pet the kitties and bunny.
Inspired by, well, everything, I collect the still warm eggs from my sweet hens, snip some herbs on the way into our sun drenched home and decide to let the babes play outside while I craft a quiche for breakfast.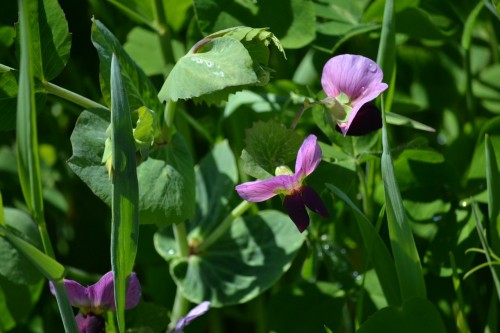 While the savory pastry chills in the fridge for at least forty five minutes, I grab my latte and the camera and join the children outside.  How can I possibly resist? And why would I?
When beauty calls, I really must oblige.
My little son and daughter remark on the cover crop of sweet peas between the rows of Pinot Gris and how even through the surprising heavier snows of this past winter and early spring, they have pushed up and are thriving.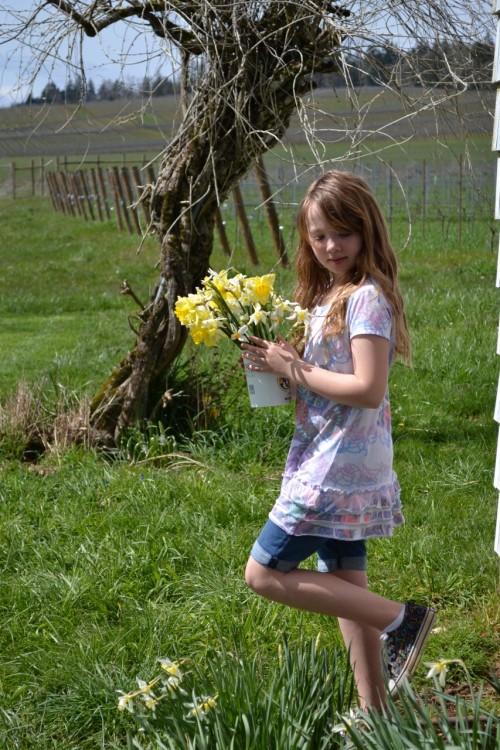 We love to pick bunches and bunches of these purple flowers, stems and all, to hand feed to our free-ranging (hopping) bunny.
Positively famished, but not wanting to spend anymore time inside than we absolutely had to, it was unanimous.  We would have our first breakfast, by now brunch time, out on the back deck.
After all, spring is finally, truly here! … at least we hope so.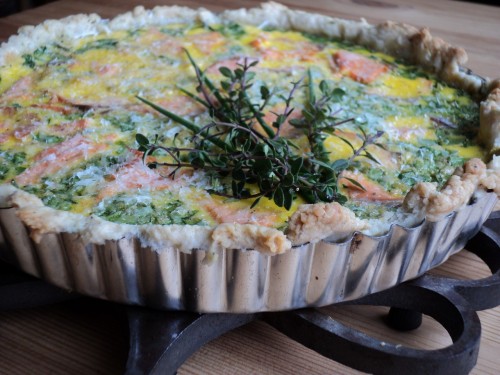 I hope you are finding time to create your own American dream moments . . . for spring has sprung in all its glory.
What is your favorite thing about spring where you live?
Shellie
 Shellie Croft spent a year sharing her American dream stories on 8 Women Dream.  You can now find these stories on her blog Shellie's Consumption.

Enjoy this special 8WomenDream Guest Contributor story submitted by new and experienced big dreamers throughout the world, edited and published to capture a dream perspective from different points of view. Do you have a personal dream story to share with 8WomenDream readers? Click here to learn how to submit dream big articles for consideration.
Note: Articles by Guest Post Contributors may contain affiliate links and may be compensated if you make a purchase after clicking on an affiliate link.