Last updated on July 5th, 2022 at 03:27 pm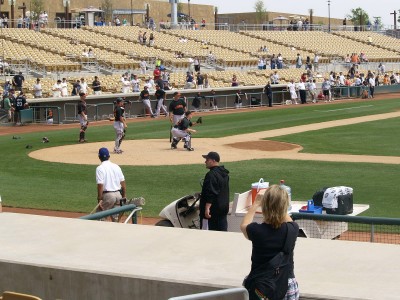 This week, I am in Arizona taking in some baseball spring training for the first time.
As these baseball pros take the field and master the crafts of their lifelong dreams, it got me thinking… how am I spring training for my dream?
Even in the off-season of a baseball player's career, it's the daily training, strengthening repetitions, and spring training games in blistering heat that keep them in top shape.
So, what do you do to strengthen your dream in the off-season?
Do you and your dream attend a form of spring training?
As you know, my big dream is to one day own a travel and wellness business. I'm well aware that this will not happen overnight or possibly not for a few years. I'm OK with that.
What I do know is that I can take small steps now to lead up to that big dream–spring training, if you will.
Right now, my small step towards the big dream is to plan a trip to run the Bay to Breakers in San Francisco.
It fulfills my travel requirement and my wellness requirement to do something healthy for the mind, body, or spirit. And it just happens to be one of the craziest 12K races around.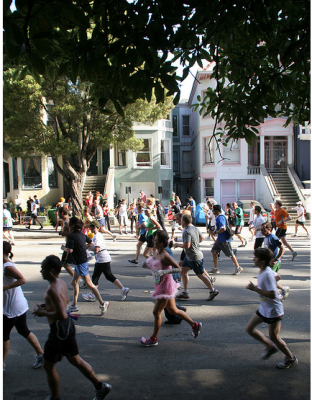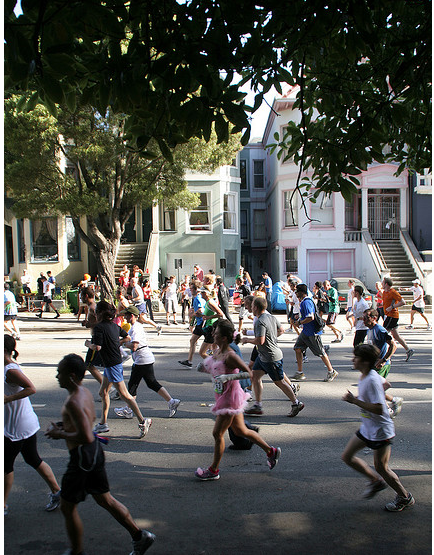 The Bay to Breakers race starts in downtown San Francisco, close to the "bay."
The race then climbs up down the hills of San Francisco for about seven miles before emptying out by the "breakers" of the Pacific Ocean–with a few fun pit stops along the way.
Bay to Breakers is just as much a race as it is a celebration of San Francisco's eclectic neighborhoods and fun-loving residents.
In a little way for me, running this race and traveling there with my friends is a dream come true.
It's small in comparison to the big dreams I hope to achieve one day, but I'm a firm believer in celebrating small victories.
This race for me will strengthen my dream muscles to prepare me for the bigger challenges of the future. It's the things I take time to do every day that will make me a valuable player in the end.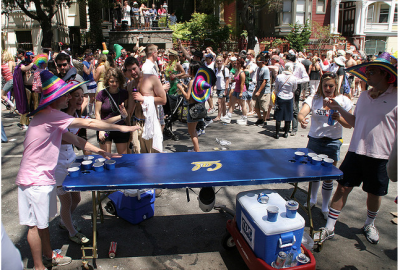 My "Spring Training" Schedule for My Dream:
Daily Running
Lodging and Activity Planning for the Trip
Healthier Diet for Better Run Time
Costume Brainstorming
Networking with Former Bay to Breakers Races for Tips
My schedule isn't exactly a million sets and reps of conditioning, but I have to fit this into an already-booked, everyday life, just like you and your dream.
Katie Eigel
* Photos of the Bay to Breakers were provided courtesy of my designer and photographer friend, Nate Yates.

Enjoy this special 8WomenDream Guest Contributor story submitted by new and experienced big dreamers throughout the world, edited and published to capture a dream perspective from different points of view. Do you have a personal dream story to share with 8WomenDream readers? Click here to learn how to submit dream big articles for consideration.
Note: Articles by Guest Post Contributors may contain affiliate links and may be compensated if you make a purchase after clicking on an affiliate link.