Last updated on December 4th, 2010 at 08:25 pm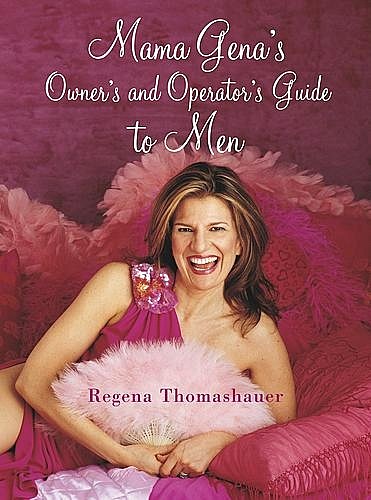 Ladies, I am on my way back from Mexico as we speak, so I am leaving you with a little advise from Mama Gena. I think there is one of the 8 Goddesses here who will be looking for a man soon, and Mama Gena has something to say about that.
Mama Gena is relationship expert Regena Thomashauer who teaches the lost "womanly arts" of identifying your desires, having fun no matter where you are, knowing sensual pleasure, befriending your inner bitch, and flirting – because making pleasure your priority can actually help you reach your goals.
She teaches refresher courses in fun at her office in New York City.
I'm a big fan of Mama. Below is her video on How To Find A Man
Veronica of 8 Women Dream: I encourage you to watch the video.
I'll be back to my old self just as soon as I've unpacked and had a cat nap. I have lots to say about self care and becoming the satisfied woman you were put on earth to be.
Mama Gena says,
Take the appearance of fear as a very positive sign. Fear does not visit when you are conforming and safely following the rules.
Keep Dreamin'!
Laurie
Laurie has several amazing dreams going on in her life at this time. She is left 8 Women Dream in November of 2010 to focus on Club B and her NIA business.

Enjoy this special 8WomenDream Guest Contributor story submitted by new and experienced big dreamers throughout the world, edited and published to capture a dream perspective from different points of view. Do you have a personal dream story to share with 8WomenDream readers? Click here to learn how to submit dream big articles for consideration.
Note: Articles by Guest Post Contributors may contain affiliate links and may be compensated if you make a purchase after clicking on an affiliate link.