Last updated on January 22nd, 2019 at 01:58 pm
Are you dreaming of dating again after a 'certain' age?
Here's the deal: the last time I was in the market for a man, I was 17-years-old. I was a junior in high school, and I met a cute guy at a party. Skip to THE END–we got married two years later. Skip to the VERY END–we divorced 31-years after that. Suffice to say, I haven't thought about finding someone since I was a teenager whose biggest worry was what to wear to the football game on Friday night.
Enter online dating websites.
This is NOT the way it was done back in my day. Oh, Gawd. I'm old. I just said, "Back in my day." Oh well. It's true. After the end of my marriage, when I first dipped my toe into the dating site phenomenon, I tried to do so anonymously. Um…that's impossible. You can use an alias – and should – but if there's a pic of you on it, which most require, chances are, someone will recognize you. So, there's no lurking around secretly. I guess that's a good thing. But I sure wish I could do it myself.
So, months have passed since that first dating profile I created.
And though I've only gone on a whopping um… one date, I can't say I'm an expert on that. But I do feel like I'm rather seasoned at profile lurking. I quickly learned that weird things happen on those sites. Apparently, they get hacked all the time, so there are fake profiles up where when you share information, they hack into your email or whatever. Among the legitimate ones – it's just a crapshoot as far as I'm concerned.
I've had months of experience on the sites but I noticed something recently. I'm spending less and less time weeding out the profiles that aren't right for me. Why? Over the months, I've slowly developed a system.
Online dating websites cannot be taken too seriously, at least not for me.
They rate way up there with comedy clubs as far as entertainment. I hate to sound so cynical after such a relatively short time. I mean, I'm sure most people are legitimately looking for their soul mate, or a date Saturday night, or well…whatever. But I've learned something interesting – they can also be used for entertainment. People don't mean to be funny but the ludicrousness of the things that can be seen and read on dating sites is at times hysterical. Maybe it's me. I do tend to find humor in the most unexpected places. I do like to laugh; just read my dating profile where I clearly state, "I like to laugh."
So, in case you're thinking of joining an online dating website, or in case you're happily attached and never will–I think it's only right that I share the joy with you!
All of the online dating websites are different.
Plenty of Fish is where I started. It's free. Free is good. But I learned very quickly that you get what you pay for. I've tried others like Match.com where my friend Lori met her wonderful husband.
So, let's get down to the nitty-gritty. Generally speaking, a dating site brings up 20 or 30 profiles that its highly intelligent system deems will be the perfect match for me. It's usually just a few words about the person; where they live, how tall they are etc, and one photo my prospective mate has carefully chosen (or not). I look through them, rate them with a thumbs up or thumbs down. The really frustrating part is that there are so many profiles (men) I just know aren't right for me.
Here's my system for getting through them quickly. Hopefully, my filter system will eventually narrow the path to Mr. Right For Me.
Before clicking on the online dating website profile: I immediately delete the following:
1. Men posing with dead animals or weapons. Why? Just. Why?
2. Men who look twice as old as me. Something weird happens at 50. People show their lifestyle from years 1-49. It's disturbing. My advice: cut your scraggly beard and save the overalls for the garden.
3. Short men. Sorry, I know that's superficial. I said I was sorry.
4. Men who chose names that rub me the wrong way. Notastalker101, DevilsFriend666, YNotRideMe61, and JustALittleFluffy7. Relativity is good. Creepy is creepy.
5. Men with scenery photos or photos of their car only. So, you can take a picture. So can everybody else. But what do you look like?
6. Men who have no profile pic at all. You're either married or wanted by the FBI.
7. Men who resemble my ex, or share the same name. Doesn't sound fair, I know.
This weeds out about 1/3 of the profiles.
Next, I click on individual online dating profiles, and delete the following:
1. Those with only bathroom pics. What's up with that?
2. Those with photos that have weird things in the background. I've seen handcuffs hanging on a nail, a kid picking his nose, a bedroom that looked like it was hit by a tornado (if it was, I totally apologize!).
3. Those who use super bad grammar. I'm not talking about minor things. I'm talking about someone saying they have "pashun" for something. Ummm…if you have pashun…maybe learn how to spell it. Just a thought. Or this one, "I reed a lot. Reeding is important to me because when you reed you are always learning something new." These are both real examples, by the way.
4. Men with only one photo of themselves. One photo means two things: You're in denial about how you really look and this is the only photo that makes you look like someone else, or 2) You're here to hook-up with someone and can't be bothered with uploading photos.
This weeds out another 1/3 of the profiles.
Last, I read the written online dating profile and delete the following:
1. Those with one-word answers for everything. Hey, if you can't be bothered to write something, I can't be bothered with you.
2. Those whose interests seem lopsided. If you like to hunt and fish, fine. If that's all that's on your profile – not fine.
3. Those who talk too much about kissing, hugging, and having a high sex drive. Um…we haven't even met yet. Keep your shorts on.
4. Those who see their profile as a way to vent about their ex. So, you've been hurt. Boohoo. We all have. I don't need your advice on how to act, how to feel, and how to not hurt you. Remember – we haven't met yet.
5. Those who are closed-minded. I just can't tolerate it.
6. Those who talk about God too much. Dude, I have my own faith and my own beliefs. I don't want to be with someone who is pushing theirs on others.
I have now eliminated most of the profiles that the super-duper intuitive system thinks is perfect. If I'd started with 100 profiles, I've now weeded it down to like 3. Of those three, I'm probably attracted to 0-1 of them. You can see where this is going. Probably nowhere.
Am I cynical? Am I being too hard on the profile-writers out there? I don't know. Tell me. Somebody tell me. In my defense, though I've only had one date in 35-years, I did spend those years learning and growing as a person. I'm not the 17-year old who is giddy when a boy shows me some attention.
I'm, shall we say, an educated consumer. Maybe that's a negative way to look at finding the love of your life. But until someone proves my theory wrong, I'm sticking to it.
Karen
Starting Over at Mid-life
[fbcomments]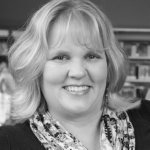 Karen Alaniz is a writer, published author, and a home renovation expert now that she's remodeled an old farmhouse by herself. She strives to help women who are scared it may be too late to start over after a certain age and she encourages empty-nest women to invent a new, prosperous and full life–just like she has done. You can read more about Karen on her Amazon Author page.
Note: Articles by Karen may contain affiliate links and may be compensated if you make a purchase after clicking on an affiliate link.