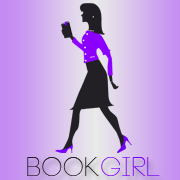 For all of you aspiring authors who dream of being published, there's a new course on using digital media to brand and market books for publishing being offered by BookGirl TV.
Registration is now open and online classes begin January 18, 2013.
BookGirl.TV is a new platform that empowers women to thrive, is offering a new online course that teaches writers strategies for developing their online identity as well as digital marketing of their books. The 11-week course, titled "Develop Your Online Presence," is taught by award-winning author and educator Tessa Smith McGovern.
Cost of the course is $475 and includes an optional half-hour phone consultation with McGovern at the end. Registration is now open at http://book-girl.tv/wordpress1/?page_id=2; online classes begin on Friday, Jan. 18.
Suitable for writers of long- or short-form, "Develop Your Online Presence" will explore how writers can navigate the maze of digital media, focus on their strengths and build their platforms in ways that meets their goals.
The sessions will address popular and emerging social networks and websites, including Twitter, Facebook, Pinterest, Tumblr, WordPress, Blogger and Goodreads. Discussion will also cover similar and unique challenges and opportunities of each channel. Additionally, writers will learn how to get published through social media and develop and execute long-term Facebook and Twitter strategies. The sessions will tackle common obstacles facing writers, such as writer's block, fan engagement, marketing/branding, and offer practical steps on how to overcome these barriers.
Writers should be willing to explore social media sites such as Twitter and Facebook. There are no prerequisites for participation in "Develop Your Online Presence." By the end of the 11-week course, writers will have a professional online platform in place.
"When you see what authors are doing today to market their works, the range of options can be overwhelming," said Tessa Smith McGovern, founder of BookGirl.TV. "In our new, hyper-connected world, there are so many possibilities for getting your work recognized. But there's a simple system and a series of steps to follow to get published and build your platform. In 'Develop Your Online Presence,' writers learn how to use social media in a fun, simple and quick way that upgrades their skills and enhances their daily lives."
McGovern is an award-winning short-story writer whose many publication credits include the Connecticut Review and the English Arts Council at the Southbank Centre, London. She is also an instructor at Sarah Lawrence College. McGovern's knowledge of the Internet, the publishing world and the steps to successful digital publishing brings valuable insight into long- or short-form, fiction, non-fiction or poetry for beginners to advanced writers.
McGovern is also founder and editor of eChook™ Digital Publishing, which publishes short-story collections on multiple mobile platforms as well as original web-based stories at echook.com. eChook attracts thousands of readers in 100+ countries with 26 million impressions on Facebook and 1,100+ Twitter followers.
In January 2013, McGovern launched BookGirl.tv, a new brand platform and resource for female readers and writers. Designed to connect, inform and motivate, BookGirl.TV empowers women to have fun, find balance and achieve goals through a free bi-weekly e-newsletter offering book recommendations, online writing courses, book quizzes, exclusive Limited Edition Collectibles, free books, gifts and more.
In Spring 2013, McGovern will also teach two in-person classes at Sarah Lawrence College in Bronxville, New York:
"Writing for Digital Media: Linking Short Stories and Memoir" – a five-week course starting on Feb. 14
"Writing for Digital Media: What Every Author Must Know About Publishing and Self-Publishing" – a three-hour intensive on March 2 at 1 p.m. EST.
Sign up for classes at: www.slc.edu/ce/writing-institute/courses/short.html.
Thank you for allowing me to share our upcoming classes –
BookGirl TV
About BookGirl.TV
Created by award-winning author and educator Tessa Smith McGovern, BookGirl.TV is a new platform that empowers women readers and writers to thrive. Designed for women 35+ years-old, BookGirl.TV is the quintessential destination for female readers and writers, offering a supportive community to connect, inform and motivate. BookGirl hosts a video book club and an innovative new infotainment-driven web series that delivers information, fun and inspiration to female writers. The site also offers a free biweekly e-newsletter, book recommendations, online writing courses, gifts, book quizzes, limited edition collectible books, free books and more.

Enjoy this special 8WomenDream Guest Contributor story submitted by new and experienced big dreamers throughout the world, edited and published to capture a dream perspective from different points-of-view. Do you have a personal dream story to share with 8WomenDream readers? Click here to learn how to submit dream big articles for consideration.
Note: Articles by Guest Post Contributors may contain affiliate links and 8WD will be compensated if you make a purchase after clicking on an affiliate link.