Last updated on July 1st, 2022 at 03:24 pm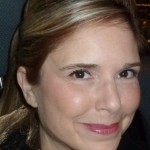 Try not to be too jealous but last week I had to have emergency gall bladder surgery after three trips to the ER and hours of morphine drips for the pain.
Here's something I didn't know, having enjoyed ridiculously good health since birth.
When you are bargaining with God for your next breath and truly afraid that you might not wake up tomorrow morning, your mind does gravitate towards cold, deep thoughts including the meaning of life and your bucket list.
You saw the movie, right?
Two old guys played by Jack Nicholson and Morgan Freeman decide to cross things off of their bucket lists, those long rosters of items we meant to do if we ever had the chance. They can include sky-diving, confessing to love, repairing relationships, or learning to tango.
I think when you are younger bucket lists are dominated by things to do.
When you are older, it's more about putting things to rest and making amends.
I keep my list on my iPhone and it's a strange mix of a lot of things in no particular order including:
Sleep in a Frank Lloyd Wright home
see a lamb being born
write a book
write a play
rescue a senior dog
finally go to the top of Coit Tower (as a San Francisco native, this one is embarrassing)
learn how to propagate orchids
teach a hand embroidery class
be a size 6 again
attend the Paris opera
meet my birth mother/sisters
attend the Cowboy Poetry Round-Up in Elko
write a country-western song.
This year I did write a country-western song and it's pretty good too.
A friend of mine is recording "My Daddy Said," which is about all the weird pronouncements our fathers repeat when we are young and how they seldom make sense until we are older.
I'm pretty close to crossing off "write a book" thanks to this blog project.
But isn't it funny that "meet my birth mother/sisters" is so far down the list, after the Paris Opera?
Well, really, who wouldn't choose Paris over the woman who gave you up for adoption and then rejected you again and again over many decades?
I have been to Paris several times and somehow missed the Opera. But I've been to the San Francisco Opera many times, so really, what's more important? Another arts experience or facing the woman who gave birth to me?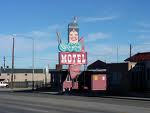 In the past I've investigated flights to (God save us) Cheyenne, Wyoming where my birth mother lives with her oldest daughter, my sister or half-sister, depending. Another sister also resides in the area.
A couple of times I had the money to burn and the impulse to go but winter weather derailed the plans, or so I thought.
As I recuperate from L-surgery during which my gall bladder – full to the brim with stones was pulled out through my belly button — POP! — I'm realizing that meeting my birth mother is a very important but elusive dream.
Am I afraid?
I'm sure she has no desire whatsoever to meet me.

The funny thing is I regard myself as pretty darned fearless. Could I be afraid of losing a life-long mystery? Or do I fear finally seeing for myself that although my birth mother and I are like two halves of a broken coin, nothing can ever bond us?
It's not enough to write a bucket list. You have to be willing to tend it; crossing things off and adding new challenges. I'll be checking the weather reports this spring and when I don't have to wear two pairs of socks and boots to walk the streets of Cheyenne, Wyoming, I'll make my plans to cross one big thing off my bucket list this year.
Rayne Wolfe

Enjoy this special 8WomenDream Guest Contributor story submitted by new and experienced big dreamers throughout the world, edited and published to capture a dream perspective from different points of view. Do you have a personal dream story to share with 8WomenDream readers? Click here to learn how to submit dream big articles for consideration.
Note: Articles by Guest Post Contributors may contain affiliate links and may be compensated if you make a purchase after clicking on an affiliate link.