Last updated on January 22nd, 2019 at 01:50 pm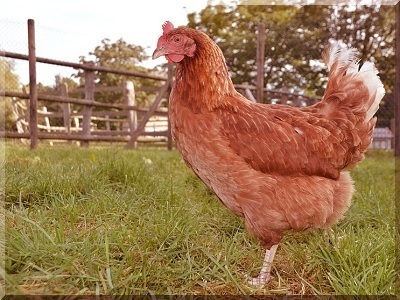 It has always been my childhood dream to build a self-sufficient homestead. A home with minimal dependency when it comes to matters dealing with food production. As is always the case, dreams remain dreams unless you transform them into tangible results.
This dream of mine calls for commitment, determination, motivation, and a relentless pursuit of information in order to own a home that can independently support itself. I've worked tirelessly to ensure my homestead is self-sufficient.
There is no formula or guide for me to follow. I've had to do certain things systematically over a period of time. By the way, if you are not patient then you will most likely give up on this dream along the way.
Self-sufficiency is not a one-off thing.
It takes time; I had to learn what I was missing and what I needed. Take on a learning mindset so that nothing can stand between you and your dream–if you want a dream home like mine.
7 Helpful Skillsets for Building a Self-sufficient Homestead:
1. Focus on the positive attributes the land offers.
I was always worried about the size of my land. It seemed unlikely to be able to sustain a self-sufficient homestead. But the very moment I began to focus on the positive features in my yard such as its reception of full sunlight, its fertile soil and how it looked ideal for gardening, then all its attributes made the decision easy for me.
The moment I turned to serious gardening, I was amazed at how much I could produce from just a small piece of land. Don't let the size of your yard hinder you from becoming self-sufficient. Initially, what I was doing looked strange, with my neighbors wondering what had become of me–little did they know what I was planning to do.
The tiny, yet positive features that I came across on my land became my significant motivation. I am not quite there, but I believe I am moving my homestead sufficiency in the right direction.
2. Focus on fewer tasks at a time.
There are many activities I have to participate in to sustain my self-sufficiency levels. Like me, you might be tempted to simultaneously engage in as many of them as you can to speed up your production. Trust me from my experience, participating in too many activities is a recipe for burnout and costly mistakes.
Each season I settle on (at the most) two tasks. Limiting myself affords me time to look after the day-to-day chores involved with running a homestead. If you have too many projects running at the same time, there will be mistakes made on the tasks not receiving the necessary attention.
A few raised garden beds for vegetables aren't bad when you are first starting. The same applies to chickens. I began with a small number of birds before I gradually increased their numbers to what I currently have which is sufficient for my homestead.
3. Work from savings.
If you haven't saved enough to start you off, then there is no need to hurry into producing. Borrowing to help in your self-sufficiency isn't viable because you will have to pay back the loans with interest.
I won't subject myself to more debt in the name of building a self-sufficient homestead. I was forced to cut my costs according to size. I don't need to live in denial with debts hindering my progress.
Frugality has taught me a great deal about creativity. Being financially prudent allows me to adopt cheaper approaches and in the process, save a lot of money.
4. Skills are essential for self-sufficiency.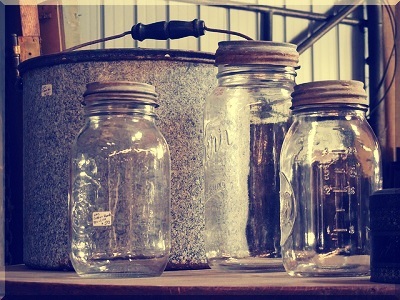 Self-sufficiency is not merely about raising animals and gardening. Acquiring specific skills will help you on your homestead dream journey. There are numerous new skills I had to learn to make positive progress on becoming entirely independent.
7 of My New Skills Are:
• Canning farm produce
• Foraging herbs and wild greens
• Baking from scratch
• Soap-making
• Cheese-making
• Learning to how to knit
• Drying herbs
The main aim of building a self-sufficient homestead is to minimize your shopping trips. Self-sufficiency means using up whatever you have available or learning to make what you need on your own. Independent living is one of the leading essential reasons for picking up new self-supporting skills.
Why should I buy soap from the store when I have all the ingredients to make my own? Many household items can be homemade. I save a great deal of money when I make my own products.
5. Involve neighbors, experts, and friends.
Neighbors and friends can be extremely helpful with your homestead journey. Their outlook and attitude are what will help you decide if their involvement would be beneficial or a hindrance. Some of my goats often cross over to my neighbor's yard. Thankfully, no matter how many times they wander over, it doesn't bother my neighbors. The relationship I have built with them has saved me unnecessary headaches.
Your neighbors can either support your journey or wreck your dream. I always call my neighbors over to my property during harvesting so that I can share part of my harvest with them. I utilize these opportunities to explain the importance of being self-sufficient. My neighbors and friends have learned a great deal from me about homesteading and self-sustainment. They have also started to follow in my footsteps.
My neighbors are now producing what I have not yet created. We are planning on doing a bit of swapping once their products are ready.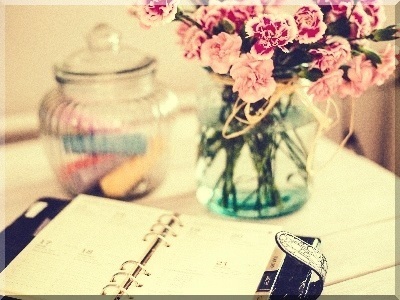 6. Plans and goals are vital.
Building a self-sufficient homestead is only possible if there are elaborate plans and goals. Success is tough to achieve without preparation. It becomes easy to increase your production when you already have set plans in place.
I specify my production targets each year, and I make sure that I do everything possible to achieve them.
A plan is what keeps you on track and they become the guidance you need when it's time to put up new structures on your homestead.
7. Setbacks and failures are part of the homesteading journey.
Nothing comes easy; you will experience failures. There have been times when my animals have become sick. I've had to spend serious amounts of money on veterinary services. Animal illnesses are one example of the type of setbacks you can encounter on your journey to self-sufficiency.
Your chickens or even your tomatoes might die while you are building your homestead. These disheartening setbacks are merely a part of the learning process. Disappointments have strengthened me. Without some failure, you are not going to learn and grow stronger. Rather than concentrating on the negatives that difficulties bring, focus on what is working well on your homestead.
If like me, you've held on to a childhood dream of creating a self-sufficient homestead, I want you to know it is possible for you. This particular dream will not, however, arrive on a silver platter. There will be sacrifices, and you need to have or develop extreme patience. Becoming self-reliant is genuinely a personal growth experience–something I initially did not expect.
Instead of worrying about what resources are available to you, begin to acquire the necessary skills you will need to run your homestead. A great deal of planning, hard work and time are essential parts of the sustainable-living process and these must be accompanied by dedication, ingenuity, and creativity to ensure a slow and steady self-supported growth.
I can comfortably say that my childhood dream of having a self-sufficient homestead is very much on course. You can do it too.
What are you waiting for?
Barbara Herring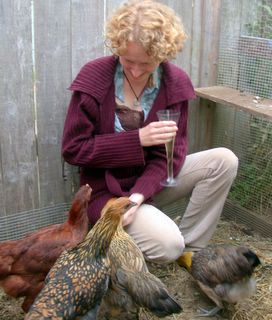 ———-
Barbara Herring is a contributor at Thefilix.com, where she writes about everything from hydroponics and aquaponics to regular garden chores.
She loves troubleshooting plant problems, and when she's not knee-deep in her garden, she's usually skateboarding, surfing, or playing with her cat.

Enjoy this special 8WomenDream Guest Contributor story submitted by new and experienced big dreamers throughout the world, edited and published to capture a dream perspective from different points-of-view. Do you have a personal dream story to share with 8WomenDream readers? Click here to learn how to submit dream big articles for consideration.
Note: Articles by Guest Post Contributors may contain affiliate links and 8WD will be compensated if you make a purchase after clicking on an affiliate link.