Last updated on January 22nd, 2019 at 01:50 pm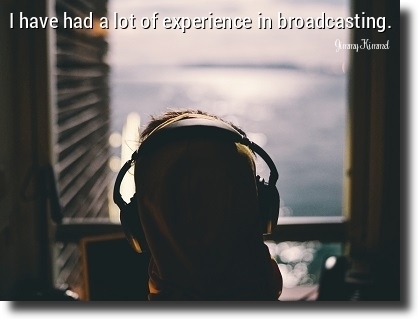 If your big dream is to be a motivational speaker, the more you put yourself "out there" in the world as a speaker, the more interview requests you'll receive.
While interviews can be time-consuming, add time to an already packed speaking schedule, and many times don't pay anything, you should still say yes to them.
Here are my 3 reasons why I think you should always agree to be interviewed on podcasts–no matter who is asking:
1. Content Crafting.
Podcasts will force you to talk about your speech content–over and over and over and over.  It forces you to come out of "public speaker mode," and into conversation mode.
The interview style allows you to answer their questions in a real conversation–not just offer the usual talking points.
The more you do interviews, the better you will be on stage and at closing your speaker sales conversations.  You should know your speech content backward and forward.  Podcasts can help you polish the clarity of your message and hear how your potential booking agents want their information shared.
2. Closing Potential Clients.
Clients want to see that you are an expert on the topic they want to hire you to share.  And, there is a lot of competition in the field of public speaking.  By offering specific podcasts that relate to their industry objectives, you will be able to show them you are the perfect speaker for the job.
Sharing your podcast interviews will give you the much-needed edge over your speaker competition in the marketplace.
3. Exposure Online.
If you are smart, your paid public speaking business will thrive thanks to the online traffic to your motivational speaker website. Podcasts are a great way to drive traffic to your site.
I participate in online communities that expect a consistent stream of quality content.  Sharing a podcast interview affords me a different style of a material offering a broader variety of content for these online tribes, and podcast recordings are (thankfully) one less article I have to write.
Exposure is all about feeding the internet with quality content. Podcasts fall into this category. Not to mention the exposure you'll receive from the podcast interviewer's following.  It doesn't matter how small of a following the interviewer may entertain. Exposure is exposure. You never know when the right person for your career success is listening to you.
When I was hired to be a celebrity guest on The Fashion Hero TV show, they were amazed that every time they put a camera in my face, we could do the take in one shot. "This is amazing," said the producer. "Every time we put the camera on you, it's like magic!"  He didn't know my secret. Magic had nothing to do with it.
I had spent years preparing.
One podcast at a time.
Kelly Swanson
If you'd like to listen to a podcast example, please play my interview, "The Power of Story in Business" on Time To Shine.
Kelly Swanson is an award-winning storyteller, motivational speaker, published author and TV personality who is passionate about helping women harness the power of their stories to connect, influence, and get the results they dream of accomplishing. Laughing the whole way, Kelly teaches women how to master the art of connection through the power of strategic storytelling. You can find her on The Fashion Hero show airing Fall of 2017 on Amazon Prime or on her website MotivationalSpeakerKellySwanson.com.
Note: Articles by Kelly may contain affiliate links and may be compensated if you make a purchase after clicking on an affiliate link.