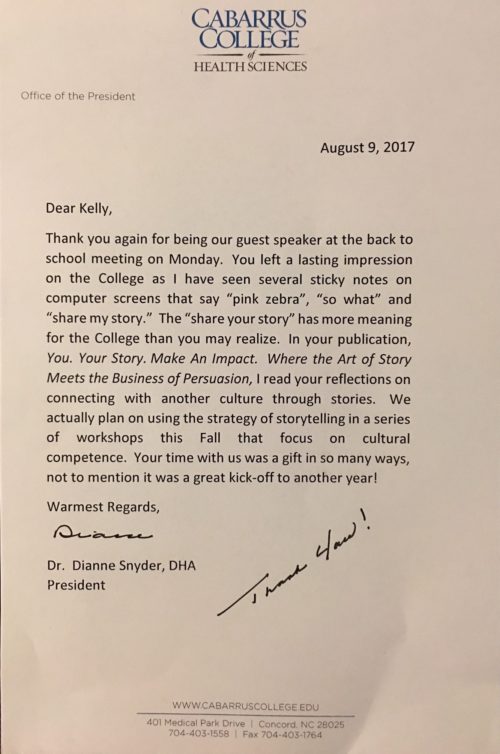 Let Your Customer Tell Your Story
Today's public speaking lesson is simple:
Nothing you can say about yourself is as powerful as what others say about you.  Testimonials are the best way to get your company story told to the world.
What are you doing to help others tell your story?