Last updated on January 22nd, 2019 at 01:50 pm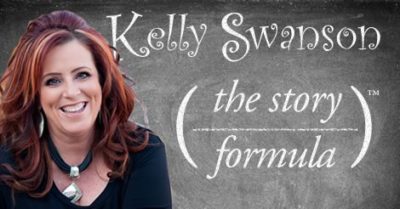 How to get attention
As speakers, we are always trying to get someone's attention.
The attention of our audience.
The attention of our market.
The attention of our buyer.
In a crowded world filled with noise and distractions, we can often get lost in the shuffle. So I took a leap and found a different way to tell my story and get attention.
In the spirit that a picture (or a video) says a thousand words, today I'll just share my video, "The Story Formula: Connect and Engage through Strategic Storytelling" below —
Isn't it fun!
What can you do to get the attention of your buyer/tribe/audience?
Kelly
Kelly Swanson is an award-winning storyteller, motivational speaker, published author and TV personality who is passionate about helping women harness the power of their stories to connect, influence, and get the results they dream of accomplishing. Laughing the whole way, Kelly teaches women how to master the art of connection through the power of strategic storytelling. You can find her on The Fashion Hero show airing Fall of 2017 on Amazon Prime or on her website MotivationalSpeakerKellySwanson.com.
Note: Articles by Kelly may contain affiliate links and 8WD or Kelly will be compensated if you make a purchase after clicking on an affiliate link.